.
Dick Cheney And Bob Dole Hospitalized
February 23. 2010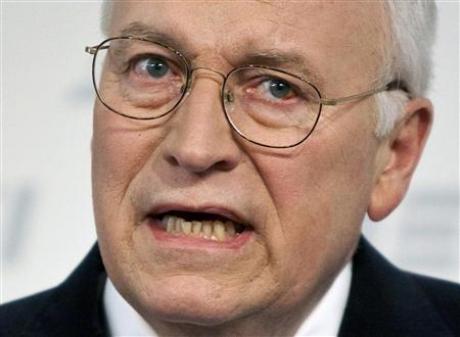 Tricky Dick Cheney
Two of Washington's old guard, former Vice President, Dick Cheney and former Senator, Bob Dole, have been hospitalized. Yesterday, Cheney was hospitalized with chest pains, much like Rush Limbaugh a few weeks ago (In addition to Bill Clinton last week). The chest pains are most likely stress related, due to fighting President Obama, whose heart is years younger (though he could quit the smoking, as it promotes cancer via first, second and third hand smoke).
These medical events are in addition to the passing of Senators, Ted Kennedy and John Murtha. The Washington landscape is certainly changing.
Dick Cheney Had 'Mild Heart Attack'

Former Vice President was Hospitalized Monday, After Suffering His Fifth Heart Attack

Feb. 23, 2010 - Former Vice President Dick Cheney's office says he had a "mild heart attack" this week -- his fifth -- but is in stable condition and will be released from the hospital in a couple of days...

"Former Vice President Cheney was admitted to GW Hospital after experiencing chest pain," his office said in a statement. "Lab testing revealed evidence of a mild heart attack. He underwent a stress test and a heart catheterization. He is feeling good and is expected to be discharged in the next day or two."...

http://abcnews.go.com