Donna Karan Sued By Cartier
August 7. 2008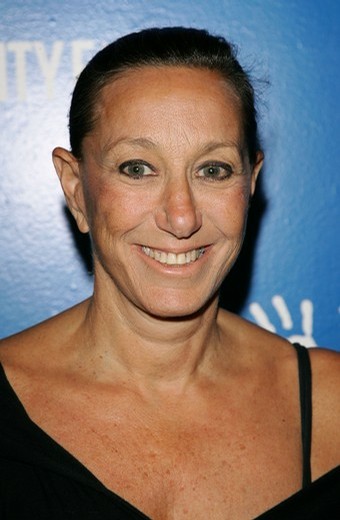 Donna Karan
Kabbalah cult member Donna Karan is being sued by Cartier for infringing their copyrights. She is being accused of ripping off their "famous Tank watch collection."
I'm not surprised. A Kabbalah memo leaked by Radar magazine stated the cult's members are encouraged to "steal copyrights" any way they can get them. Kabbalah specializes in copyright infringement,
which is a federal and international crime.
For further reference, see Donna Karan's thieving, depraved, nasty Kabbalah cohort Madonna, who engages in modern day slavery via criminal copyright infringement and human rights abuses and has robbed dozens of artists of their copyrights for her fraudulent career.
It's funny, Cartier said the same thing of Donna Karan that I previously stated on this site regarding Madonna, she "devalues" the copyrights she steals with her lack of talent and incompetence.
Donna Karen Getting Sued By Cartier
They say imitation is the highest form of flattery, but Cartier doesn't seem to agree. The French powerhouse is suing Donna Karen for copyright infringement, accused her of copying their famous Tank watch collection.
In documents filed in New York's Manhattan federal court on Wednesday, Cartier executives claim: "It is apparent that (the) defendant's use of the Cartier Tank trademark in connection with watches is willful and intentional and done in willful disregard of Cartier's rights."
We'll spare you the long boring details of the lawsuit, in a nutshell, Cartier doesn't want to be associated with Donna Karen because they believe she's going to "devalue" their collection. Ouch!