Erin Andrews Voyeur Pleads Not Guilty
November 23. 2009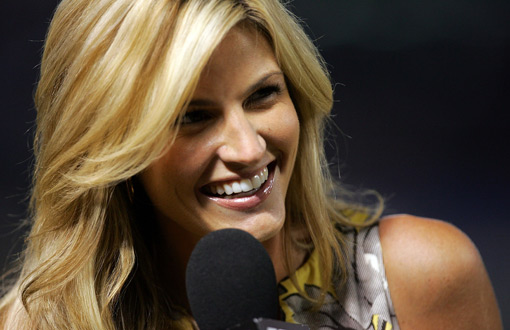 Erin Andrews
Michael Barrett, the man arrested for stalking and illegally videotaping ESPN news anchor, Erin Andrews, in hotel rooms in America, via hacking off the peepholes to her suites, has plead not guilty. The judge raised his bail to $100,000, labeling him a flight risk. Ironically, his lawyer was apologetic over the case last week, in a manner that implied guilt. Either way, the case against him seems to be building up, but the FBI has failed to explain how he managed to hack off hotel room peepholes and no one saw him or thought it suspicious.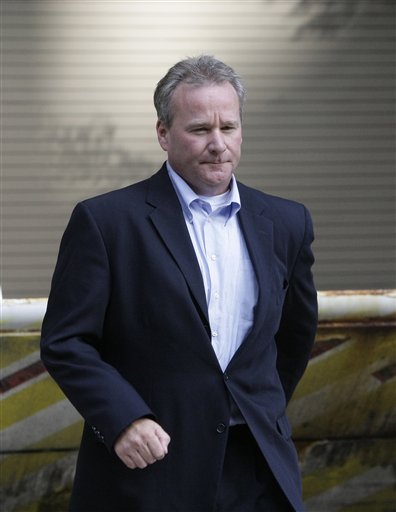 Michael Barrett
In other news, another woman has come forward regarding Barrett sexually stalking her. Her anonymous testimony was read in court, "I have had terror dreams that he was coming through my door. I put a chair at my front door and on my bedroom door nightly. I have had severe anxiety attacks, slept with a bat under my bed, developed high blood pressure and I'm sure other psychological damage." Barrett has caused both women emotional and psychological damage and owes them an apology.

STORY SOURCE
Erin Andrews' accused stalker pleads not guilty
November 23, 2009 | 11:07 am - Michael The man accused of making nude videos of ESPN reporter Erin Andrews pleaded not guilty to interstate stalking in U.S. District Court in Los Angeles today. Michael Barrett, an Illinois insurance executive, is free on bail after posting a $100,000 bond last week. U.S. Magistrate Judge Carolyn Turchin said Barrett posed a threat to the public and that his actions were calculated, cunning and secretive.
The 48-year-old is accused of secretly taping Andrews through a peephole after following her to three hotels. He allegedly tried to sell the videos to TMZ. Barrett's attorney said his client regrets the circumstances leading to the charges...