ESPN And Fellow Sports Broadcasters In America Experience NFL Football Ad Slump And It Is Due To Politics
America's Most Popular Sport Suffers Ad Sales Decline
July 13. 2017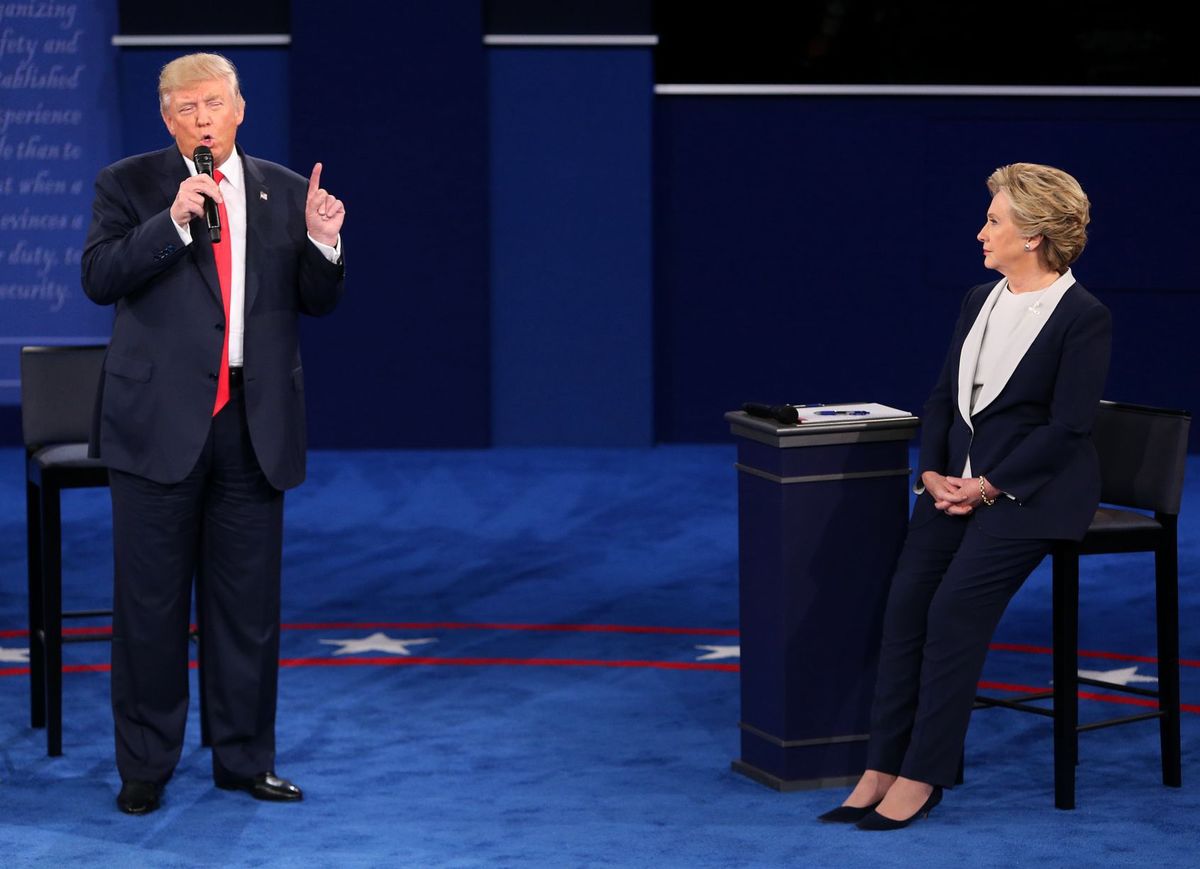 Donald Trump and Hillary Clinton during the 2016 U.S. presidential election
The sports channel ESPN and fellow broadcasters in said genre in America are reporting an ad sales slump this year regarding football in the United States. The ad sales slump is due to a ratings decline in football. Advertisers only want to place their ads during shows with top ratings, to give their products as much exposure as possible. Lower ratings means less ad revenue.
The problem is ESPN, among others, became quite political. Athletes and coaches were being publicly attacked if they supported Republican candidate turned U.S. President, Donald Trump. Sports pundits were also getting very political on the air and social networking. It alienated viewers. You don't have to agree with Trump. However, bringing him and other politicians up in the wrong social venue and context can breed financial losses regarding ad sales.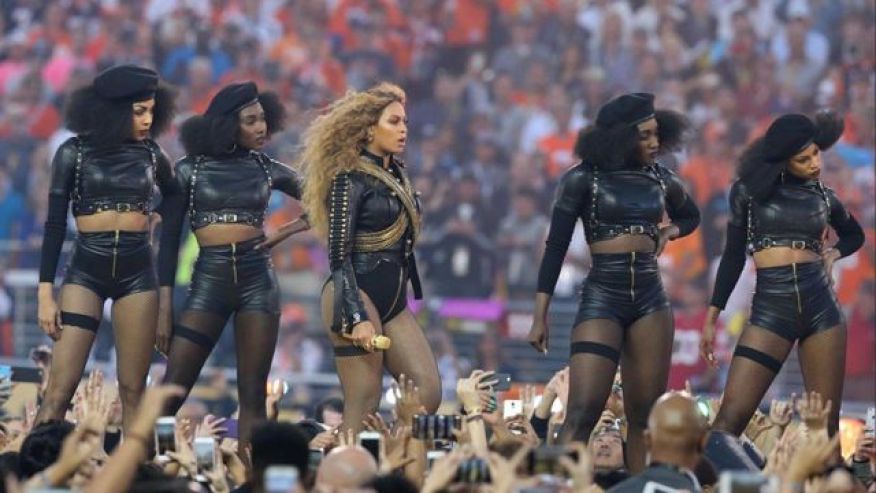 Beyonce and dancers dressed as Black Panthers
Singer Beyonce also caused offense with her Black Panther themed Super Bowl half time show, which was slammed as militant, anti-police and anti-white. Her performance led to many complaints from viewers, who posted their displeasure online, as they did not want angry social themes and politics interjected into the Super Bowl. People expected the Super Bowl to be fun, neutral and kid friendly.
At the end of the day, people don't want politics with their sports. People watch sports as a way to relax and enjoy themselves. They don't want the political rhetoric. People are free to say whatever they please within broadcasting decency standards, but others are free to tune out and not watch the programming if they deem the content politically offensive. Leave the politics to the news channels and politically driven shows in said genre or watch your bottom-line suffer.
STORY SOURCE
ESPN, Broadcasters Are Said to Confront Football Ad Slump
TV networks including ESPN are bracing for a drop in advertising revenue for football games in the coming season, which could drag down sales growth for sports broadcasts overall, advertising and television executives say. A decline in ratings for National Football League games last season has hurt sales this year, along with a saturated market for college games and spending cuts by drug and auto companies, said the executives, who asked not to be identified discussing private talks. While a few deals have yet to close, some of the biggest sponsors have indicated they'll be spending less.
While the networks have raised prices for spots during NFL games next season, total ad revenue for the broadcasts is trending a few percentage points below a year ago, the executives said. NFL ad spending totaled $3.5 billion last year, according to Standard Media Index, a researcher. That's a blow to media giants that rely on sports for a growing share of their business. Sports were long thought to be a safe haven for TV networks because viewers savored the live viewing experience and were more likely to sit through commercials, but the erosion of the NFL's audience last season has thrown that assumption into question. ESPN, Fox, NBC, CBS and the NFL Network all carry pro football...
RELATED ARTICLES
Beyonce Steals Again Illegally Using Copyrighted Footage For Her Deceitful New Video 'Formation' While Ripping Off A Model's Pictures And Is Slammed By The National Sheriffs' Association
Beyonce Alienates The White Segment Of Her Fanbase With Militant Super Bowl Performance Leading To Social Networking Complaints And Planned Protest At NFL Headquarters In New York
Police In Florida Begin Boycotting Beyonce Over 'Formation' Video And Super Bowl Performance In A Move That Is Spreading
Group Warned Of Beyonce's 'Illuminati' Super Bowl Half Time Show Days Prior To The Power Outage It Caused Requesting A Boycott
Beyonce's Super Bowl Half Time Show Suffers Ratings Decline While Her Publicist Demands 'Unflattering' Photos Of Her Be Removed