Fantasia Still Lying About Married Boyfriend
August 12. 2010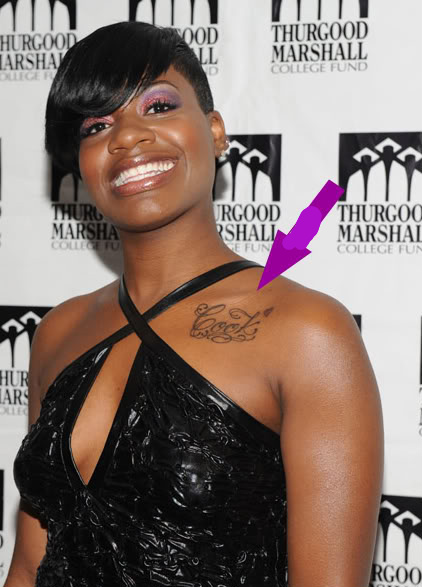 Fantasia, pictured with her married boyfriend's name "Cook" tattooed on her body
The lawsuit of cuckolded housewife, Paula Cook, which mentions, American Idol" singer, Fantasia, was well constructed and painted a terrible picture of the television show winner, who has been having sex with her husband, Antwaun Cook, in an adulterous affair.
Fantasia's lawyer, Gena Graham Morris, is complaining to the press, in the hope Paula Cook will not sue Fantasia for millions, which is allowed under North Carolina law, but it would be deserved. Fantasia's conduct has been cruel. She antagonized and abused his wife, over her own husband. She deserves to be sued. She did not have to be nasty to the woman.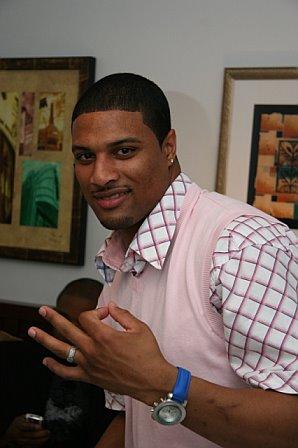 Antwaun Cook is a college educated North Carolina realtor and the manager of a local T-Mobile store
Fantasia knew he is married and that she is in the wrong for breaking up a family, but clearly did not care. She was informed over the phone that Cook also has two small children, to which she responded, "He is a grown man, who can make his own decisions." Due to this callousness and arrogance, public sympathy has not been with Fantasia. The blogs and audiences ripped her to shreds for it.
His wife contends in legal papers, the family unit has been damaged and one of his children is experiencing behavioral problems, since his departure to live with Fantasia, attend award shows, celebrity parties and night clubs.
The lawsuit reveals Fantasia had sex with Cook within days of meeting him in the latter part of August 2009. His wife insists Fantasia filmed sex tapes with Cook, which is consistent with celebrity behavior.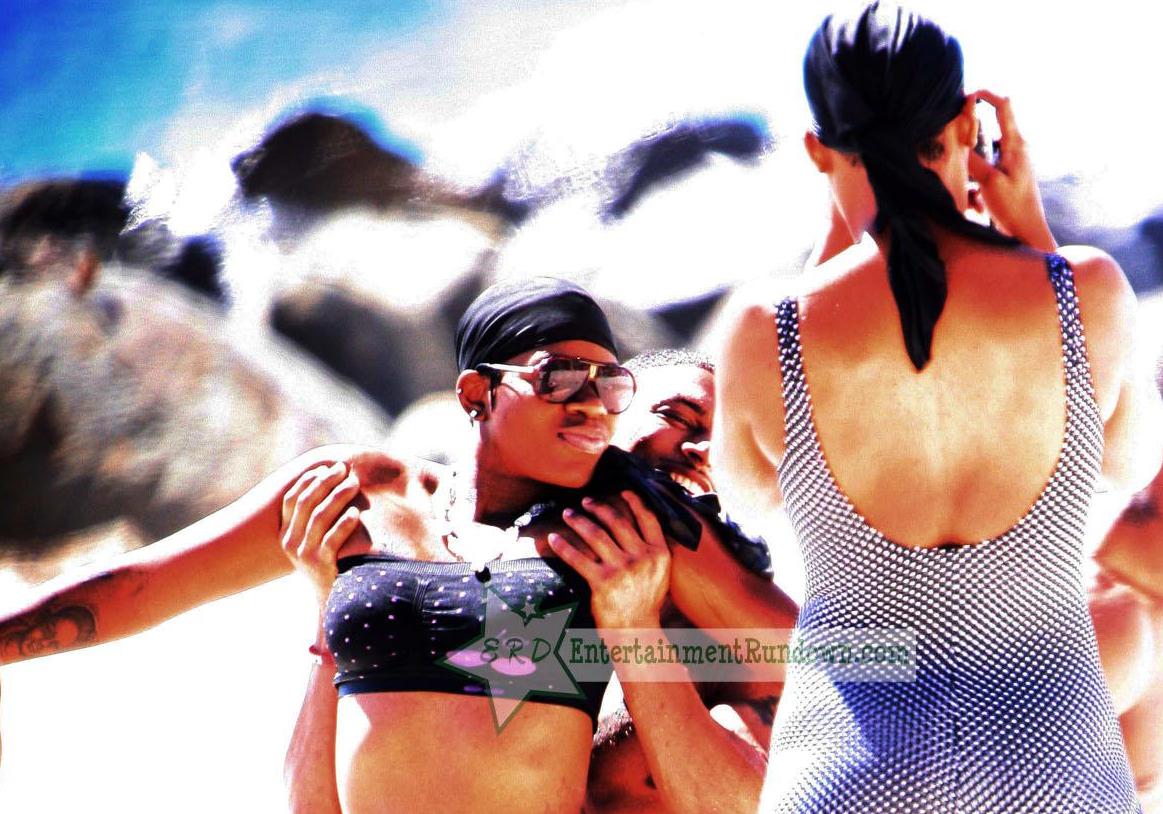 Fantasia showed off with Antwaun Cook at the beach, flaunting their relationship in his wife's face, who was humiliated by the public attention about her cheating husband
Previously, awkward photos of Fantasia appeared online, featuring the singer in her bathroom, wearing her undergarments and taking pictures of her own butt, illustrating she has a fondness for capturing her sexuality on film.
Stealing a tall, muscular man from his wife was an ego stroke for Fantasia, even rubbing it in Mrs. Cook's face over the telephone, in deeds that can only be labeled unkind and sadistic. However, Fantasia has played the part of the fool, because Cook has only been there because of her celebrity connections and money, which is dwindling.
The lawsuit states Cook reconciled with his wife in 2010, but Fantasia kept bombarding him with calls, which he took to "calm her down." Said claims make Fantasia sound like a mentally unstable obsessive, stalking a married man, with her recent suicide bid confirming it.