.
Are Roving Cell Phone Bugs Being Misused By The FBI As Well
March 24. 2007
Video courtesy of a You Tube user (not affiliated with this site, but thanks for the video rip)
The video above is about current technology the FBI has been taking advantage of to spy on criminals, via turning on the microphone in their cell phones and listening into their conversations. That includes what is being said in a room when you are NOT on the cell phone, if the phone is present.
FBI director Robert Mueller: Can you hear me now Yes, we can hear you now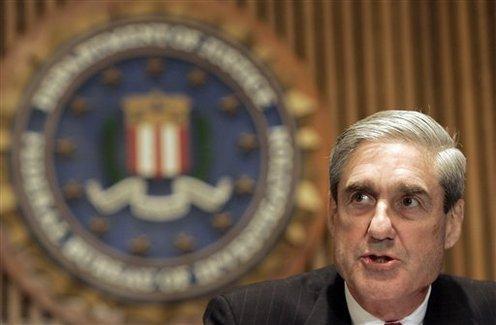 In light of recent revelations that the FBI under Robert Mueller, severely abused the Patriot Act to spy on many Americans and foreign nationals without proper cause, via wiretaps and accessing their phone, email, bank, library and credit records, how do we as the public know, "cell phone roving bug" spying has not been misused against innocent Americans and foreigners as well, eavesdropping on private conversations had at home, in church, at the park, at the grocery store, the office, lawyer's or doctor's office ect…Boy, I was never one to employ the paranoid sounding phrase, "Big Brother is watching you" but it is evident now more than ever that he is…