FBI Accuses Warner Music Rapper Of Murder
Nabs His Associates For Attempted Murder In Another Case
May 19. 2009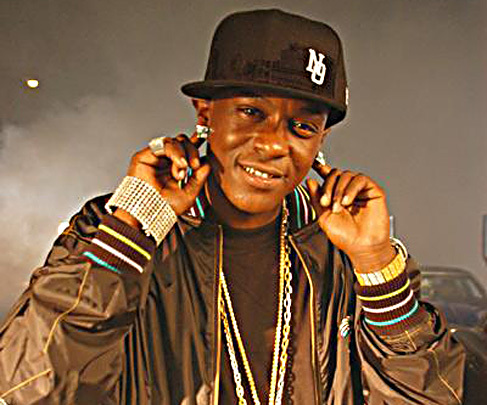 Lil Boosie is going to become Lil Booty if they lock him up
First, Warner Music rapper TI gets arrested and convicted on serious gun charges, now his labelmate, Lil Boosie, A/K/A Torrence Hatch, known for his guest spot on the song "Zoom" is being accused of commissioning the murder of a fellow rapper, Chris "Nussie'' Jackson, for $30,000. Boosie must be related to labelmate Madonna trying to pick Negros off (rolls eyes).
His Trill Entertainment managers, Melvin Vernell Jr and Marcus Roach, were arrested two weeks ago for the 2005 attempted murder of another rapper, Bruce "Beelow'' Moore.
Lil Boosie also appears on a YouTube video watched by 170,000 people that features him smoking weed, as he drives with the windows up and his little daughter in the backseat. His explicit language in the child's presence is very disconcerting.
WARNING: EXPLICIT LANGUAGE
"Lil Boosie Smoking Weed in front of his Daughter on Real Talk TV DVD"
I've said it before and I'll say it again, it is clear the FBI is watching Warner Music (and other people as well). Why they continue to behave so recklessly is anyone's guess.
Judge to decide bail for rap executives
Published: May 16, 2009 - Page: 1B - Two local rap music executives accused of trying to kill rapper Bruce "Beelow'' Moore in 2005 will stay behind bars until Monday when a judge will decide if they are entitled to a bond.
Melvin Vernell Jr., of Baton Rouge, and Marcus Roach, of Prairieville, managers of Baton Rouge-based Trill Entertainment, have been held without bond since their arrest May 8 — their second arrest in the case.
…Prosecutor Charles Grey alleged in court Friday that Vernell and Roach are a "threat to the community'' and defended FBI agent Antony Jung for not identifying cooperating witnesses by name during his second day of testimony…
Jung did testify that the FBI has received information that Baton Rouge rapper Torrence "Lil Boosie'' Hatch — who records under the Trill label — may have played a role in the February shooting death of fellow Baton Rouge rapper Chris "Nussie'' Jackson.
Jung said the information the bureau received is that Hatch had put a $30,000 bounty on Jackson's head…