FBI Agent Busted Masturbating In Women's Bathroom
Your Tax Dollars Hard At Work
May 26. 2007
UPDATE 9-11-08 - I was informed by the Los Angeles FBI yesterday that the man pictured below is an actual FBI agent and not the one that was arrested. I was unaware the man in the photo is an FBI agent, as I believed the photograph to be a stock photo. Once again, the man pictured below is not the one that was arrested and is not involved in that case, as it was a fellow FBI agent. For more on this incident, please see article FBI Rep Targets Me Over Website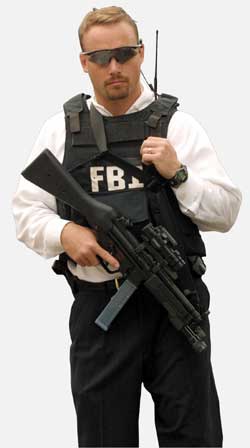 Photo courtesy of In These Times web site
Is that what Robert Mueller's been teaching you guys. The FBI's motto is, Fidelity, Bravery and...I guess now, Masturbation. An FBI agent, Ryan Seese, was caught masturbating in the women's bathroom at the University of Arizona. A cleaning lady reported him and when the police arrived, it was discovered that he is an FBI agent.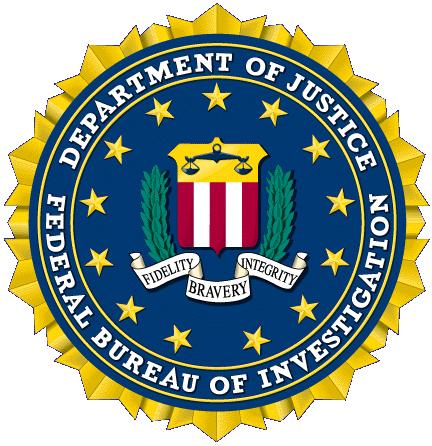 Is it just me or is this just not the FBI's year. It's been one scandal after another. From getting slammed by the Inspector General for abusing the Patriot Act to the costly computer system mess ups and now this.
How come you guys keep getting caught in sex scandals. There was one where an agent engaged in an affair with an Asian spy. Then there was the other scandal about an FBI field office with male and female agents messing around on video...and now this:
Man caught in women's bathroom is an FBI employee
This story contains details that some readers may find objectionable. And FBI employee is on the other side of the law, facing charges of inappropriate conduct in a woman's bathroom on the University of Arizona Campus.
According to a University Police report, a woman was cleaning the bathroom on May 3, when she saw a stall door open. Inside stood a man with his pants down, masturbating.
"That's actually shocking," says student Meghan Carey. "It makes me question who's walking around U of A."
The police report states, the witness went to get help. When she returned with an officer she spotted the man, later identified as Ryan Seese, outside the same bathroom.
Seese took off down a hallway and ran out the door. Police chased him into a parking garage where he was arrested.
Seese now faces charges of public sexual indecency, sexual indecency and trespassing. He also told police he's an FBI agent.
The Bureau verifies his employment but will not reveal his position or status. Meanwhile, students say this incident is a good reminder not to let their guard down, even in a comfortable place like the student union.
"I'll definitely watch out a little more," says Carey. "I have to be more aware." Some students say they would like to see UAPD set up more patrols around campus to make them feel safer.
http://kvoa.com/Global/story.asp?S=6571756&nav=HMO6HMaW