FBI Reopens Criminal Case Into Presidential Candidate Hillary Clinton Less Than 2-Weeks Before The November 8 Election
October 29. 2016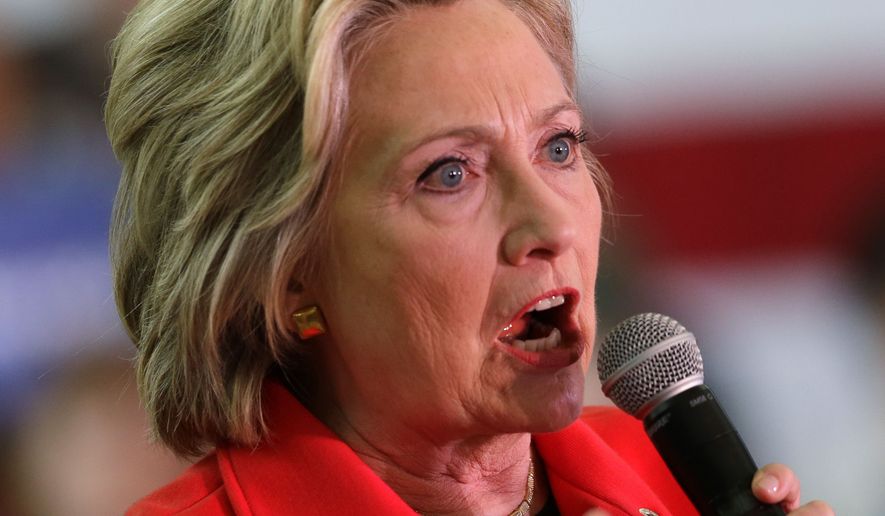 Hillary Clinton: I want my money back!
It's safe to say presidential candidate Hillary Clinton currently has a bad case of diarrhea. Yesterday, the Federal Bureau of Investigation (FBI) announced they have reopened the criminal case against her for mishandling classified information when she was Secretary of State, under current president, Barack Obama.
The FBI has been getting bashed in a massive way on social networking. There are a few hundred thousand comments on social networking platforms excoriating the agency for letting Clinton slide with criminal behavior that landed other people in prison. The FBI's name is gone and agents are very resentful about it, as they are hated now more than ever thanks to the Clinton scandal.
As previously stated on the Judiciary Report, I have it on very good authority, like all my other exclusives that proved true, Obama "forced" FBI Director, James Comey, into dropping the case against the Clinton, who leveraged it with promises to ensure he continued at the FBI in his current post, as they are rigging the election in Clinton's favor. Trump is the predicted favorite to win, but Clinton is engaging in voter fraud in a bid to steal the election from him.
As previously reported on the site, based on mainstream news media reports, former New York congressman, Anthony Weiner, is being investigated by authorities for being a pedophile who had inappropriate contact with a 15-year-old girl (Anthony Weiner Caught Sending Sexual Text Messages To A 15-Year-Old Girl He Visited While Her Parents Weren't Home Bringing More Bad Publicity On Hillary Clinton's Campaign). Weiner is married to Hillary Clinton's top aide and her fellow bisexual lover Huma Abedin.
The FBI is pretending they have uncovered new Clinton emails that suggest criminal impropriety. However, the FBI had all the emails the whole time that suggest criminal impropriety on Clinton's part. The emails have been stored with the NSA the whole time. The FBI are now afraid of the political damage that will be inflicted on the law enforcement agency, who have become very unpopular with the public. The public wants the FBI closed for corruption. FBI agents are demoralized. Morale is low at the FBI.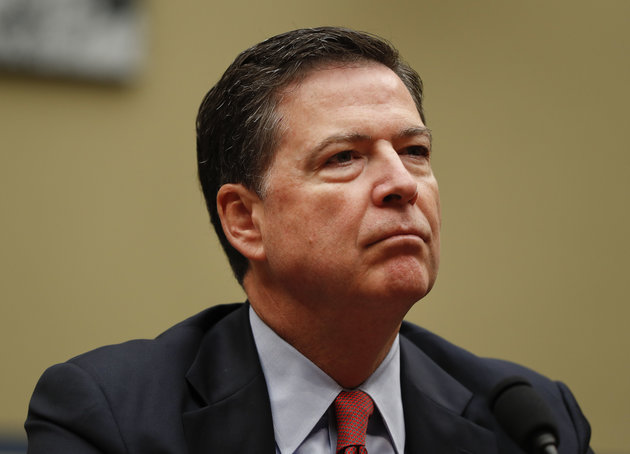 FBI Director James Comey: and you're not getting your money back either!
The FBI is also afraid Clinton's rival in the November 8, 2016 presidential election, Donald Trump, is going to win, which new polls and claims from political scholars are suggesting and that doesn't bode well for Comey's former pro-Clinton stance. Trump has publicly expressed his disdain for the FBI's handling of the Clinton case referring to it as "rigged" and "fixed" by the agency (many people have expressed the same view online). Trump also stated if he were president Clinton would be in jail for said crimes.
Clinton has other dirt on her hands as well. Clinton also used State Department funds as her private piggy bank. An inspector general's report revealed $6 billion dollars vanished from the agency under her watch as Secretary of State. $6 billion dollars also vanished from Haitian earthquake relief funds Hillary and her husband, former President, Bill Clinton, offered to collect under the Clinton Foundation, on behalf of the people of hate, whom they exploited. The Clinton name is mud in Haiti over the scandal.
Clinton has been using these funds to buy and bribe her way through the election. Clinton has bribed so many people it is astonishing. Her whole campaign has been one long stretch of bribery and illegal political favors. I have never seen anything like this before. She is the most corrupt presidential candidate in U.S. history.
As stated previously in the column, there needs to be a thorough investigation of the Clinton Foundation. There are too many credible reports in the public domain about corruption, bribery, theft and abuse of charity tax status at the Clinton Foundation. They have stolen billions in charity money meant for the poor and sick. They have also taken massive bribes through the Clinton Foundation in violation of U.S. law. These financial bribes are income, but due to the Clinton Foundation's questionable charity status, the money is tax free. These are felonies.
All the funds in the Clinton Foundation need to be seized and returned to the rightful owners (much of it belongs to the poor of foreign nations, as it came from stealing from Haiti and from accepting bribe money from national treasuries, issued by politicians in other countries who secretly gave the Clintons public funds for favors). The Clinton Foundation is hoarding money made from ill-gotten gains in a vast criminal scheme.