FBI Searches Palin Hackerís Place
September 22. 2008
Bloggers uncovered the identity of the Sarah Palin hacker, David Kernell, 20, for the slow, inefficient FBI last week. The FBI has now finally served a search warrant for the University of Tennessee studentís apartment.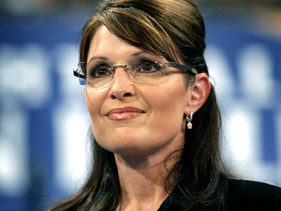 Sarah Palin
The FBI should pay the bloggers. If they can pay criminals to be informants, whilst letting them murder innocent Americans, as they look the other way to it, then certainly they can pay the bloggers for their detective work that unmasked Kernel, who is mentally ill and was institutionalized based on reports.
It's ironic that Palin was hacked, when a member of McCain's campaign is receiving updates from Bush's Republican led FBI, containing emails and documents from protected accounts of an innocent person, isn't that right Mr. Mueller. You really should stop doing that.
But it just goes to show, what goes around comes around.
Update: FBI serves search warrant against UT student in Palin case
The FBI is stepping up its investigation into the possibility that a University of Tennessee student hacked into the personal e-mail of Vice Presidential candidate Sarah Palin.
A person who identified himself as a witness tells 10 News that agents with the FBI served a federal search warrant at the Fort Sanders residence of David Kernell early Sunday morning. Kernell lives in the Commons apartment complex at 1115 Highland Ave.