FBI Serves Google And Yahoo In Erin Andrews Case
December 4. 2009
Video: Search Warrants Served in ESPN Nude Video Case
Google and Yahoo have been served search warrants by the FBI in the Erin Andrews case, regarding the unsuspecting ESPN sportscaster that was criminally and surreptitiously filmed in a state of undress with it uploaded to the internet, by a stalker that trailed her to two hotels, while she covered national sporting events. The FBI seeks all emails and activity regarding two Google and Yahoo accounts, they believed were used by indicted suspect, Michael Barrett, in facilitating these crimes.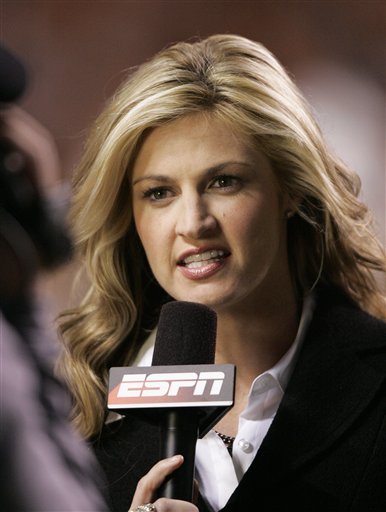 Erin Andrews
Barrett faces 5-years in prison for these criminal offenses that have damaged Andrews and an anonymous woman in the case, while disturbing and appalling the nation and the world, regarding privacy issues. People are literally scared about staying in hotels now, with reports that many have taken to stuffing tissue paper over the crevices of room peepholes. Several hidden camera cases have hit the news this year and they are all perverse. It is terrible to think a human being would do something so sick, nasty, cruel and vile to another, as it denotes severe mental illness and depravity.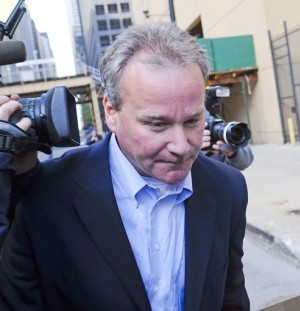 Michael Barrett
But make no mistake, it is happening, regarding depraved people illegally putting hidden cameras in hotels, public bathrooms, locker rooms and in very egregious cases, homes (Kabbalah routinely does this). All engaging in such conduct deserved to be publicly shamed for it and face years in prison with substantial criminal fines. For this is a nastiness that should not be named in any civilized society.
STORY SOURCE
Search warrants served in ESPN reporter video case
LOS ANGELES — FBI agents want Yahoo Inc. to turn over a video of a second naked woman they suspect was taken by an Illinois man already accused of secretly recording a nude ESPN reporter twice last year, authorities said Thursday. Search warrants were served Wednesday at the Northern California offices of tech giants Yahoo and Google Inc. seeking additional information about Michael Barrett, who has been charged with one count of interstate stalking in connection with the release of naked videos of ESPN reporter Erin Andrews.
In an affidavit, FBI agents said they were looking for a 42-second video entitled "Hot Blonde Out of Shower," which was posted in June to Flickr.com by a user named "Breastboy." Flickr is owned by Yahoo. Additional information pertaining to Andrews was sought from Google. Both companies have 10 days to turn over records...