Floyd Mayweather Lashes Out At ESPN's Stephen Smith Over Manny Pacquiao Who Responds (Video)
What's Going On With Floyd Mayweather
October 14. 2014
Stephen A. Smith expresses shock at Floyd Mayweather slamming him. Mayweather stated, "I ain't never seen Stephen A. Smith dribble a basketball, catch a football, or get in a boxing ring. He's just a critic." For full video click here: http://www.youtube.com/watch?v=Mk1vCxbtOxA
Undefeated lightweight boxer, Floyd Mayweather, slammed one of his top supporters, highly rated ESPN sports analyst, Stephen A. Smith, for stating he should give the fans the fight they want against fellow pugilist, Manny Pacquiao. Many people hold this view, but Floyd was not amused with Smith stating it.
Manny Pacquiao tweeted the video posted above featuring Smith on Twitter with the words, "Last I checked Freedom of Speech was still part of the U.S. Bill of Rights. Bravo!"

Ironically, the man considered by most to be the greatest, not to mention prettiest boxer of all time, Muhammad Ali, tweeted at Mayweather and Pacquiao months ago. Ali congratulated Mayweather on his win in the ring. Ali also complimented Mayweather and politely stated what we've all been thinking and saying, Floyd should give fans what they want, a fight against Pacquiao.
Mayweather did not respond to Ali's tweet, which was stunning. Bro, that was Ali. You should have answered him (when Ali kicks your butt, you'll know - I'm kidding). Pacquiao responded to the tweet and thanked the champ for his kind words.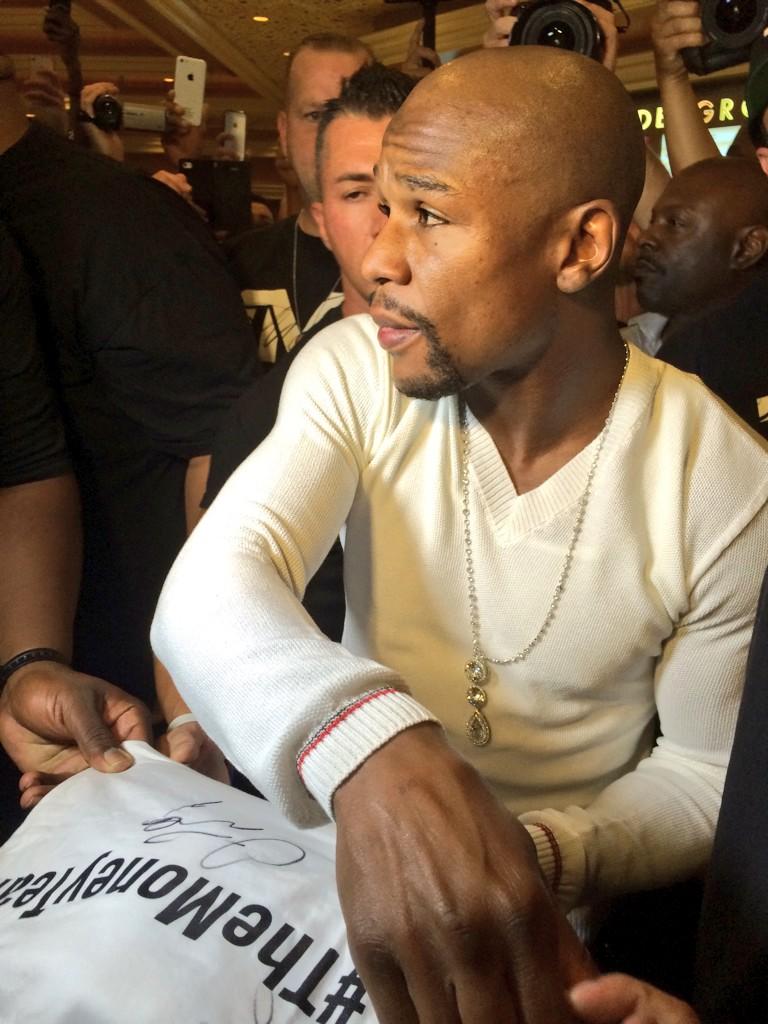 Floyd Mayweather
I will admit, Smith was hard on Mayweather's rival, Amir Khan, in the video, who is a good boxer as well and just wants a shot at the champ. Doesn't everybody! There have also been times when Smith's co-host Skip Bayless ticked me off talking about my Miami Heat, but I digress (watch your back, Skip...I'm joking).
It's all covered by free speech. However, to turn on the ones who support you is not advisable. Something's going on with Mayweather. He's been lashing out at people a lot lately. Recently, he slammed the fastest man in the world, sprinter, Usain Bolt, for no reason. Mayweather was in London, England at a barber shop in Brixton.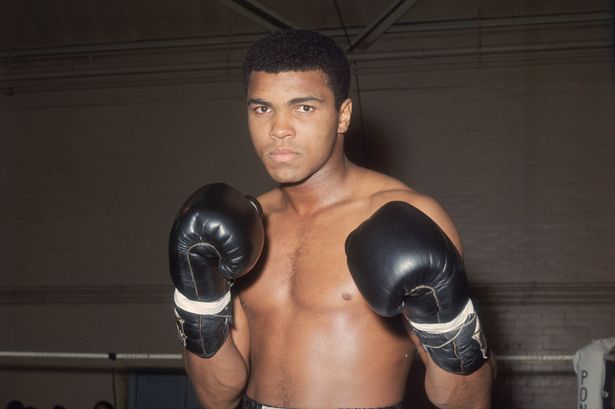 Muhammad Ali
A Jamaican Briton in Britxon asked Mayweather who he is and he became offended and angry that she did not know. Boxing fans in Britain know who Mayweather is, but he's not known by everyone in the United Kingdom. When Mayweather told her who he is, it still didn't ring a bell.
She informed him that she knows who former heavyweight champion Mike Tyson is, but she hadn't seen any of Mayweather's fights. She stated she only watches the big fights. She also stated she knows who Rihanna, Beyonce and Usain Bolt are. When she mentioned Bolt, Floyd became enraged and snapped, "Who the f**k is Usain Bolt."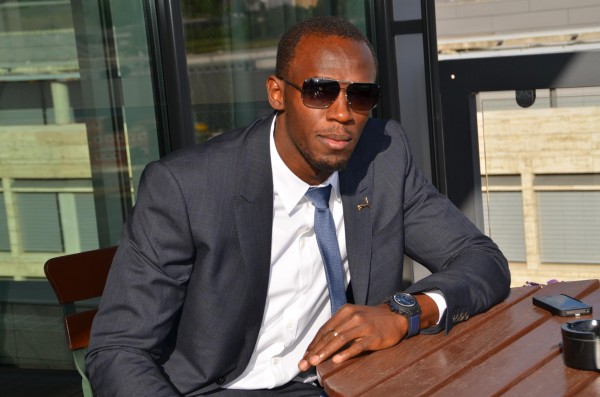 Usain Bolt
As far as I know, Bolt had nothing against Mayweather. Bolt even responded to the video on Twitter, trying not to take Mayweather's diss seriously. However, Mayweather seems to be angry and troubled in general and lashing out at people this year. Could it be ex-fiancée, Shantel Jackson, aborting his unborn twins after lying to him that he stressed her out and caused a miscarriage. Jackson is now suing Mayweather, divulging the details of their tumultuous time together.
Whatever is bothering Mayweather, I hope he gets it sorted out and finds some peace in his life. Even in the face of what happened regarding the twins, he has a lot going for himself. At the end of the day, life's too short to be angry and bitter over the past. Some things in life we've got to let go and move on, as difficult as it may be.
RELATED ARTICLE
Shantel Jackson Confirms She Is Going To Do A Tell-All About Boxer Floyd Mayweather Confirming This Site's Previous Claims (Video)