Floyd Mayweather Wins Fight Against Andre Berto And Says It Was His Last Bout
September 14. 2015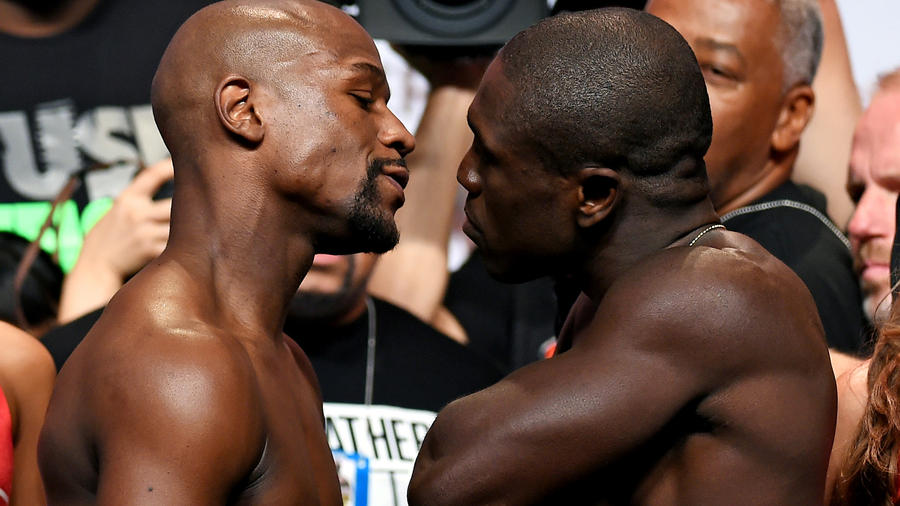 Floyd Mayweather and Andre Berto
As should have been expected, the world's richest boxer, Floyd Mayweather, has won his fight against challenger, Andre Berto. Mayweather cruised to a clear win in a bout that went the full 12-rounds in Las Vegas, Nevada. Mayweather scored a victory of 120-108, 118-110, 117-111. The undefeated champ's record stands at 49-0.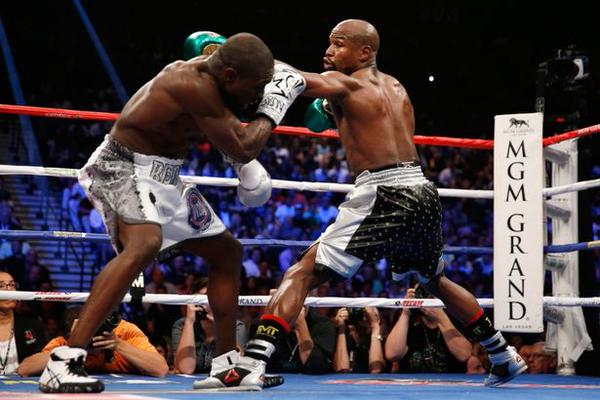 After 19-years as a professional boxer, Mayweather has stated the Berto bout was his last fight. Mayweather is retiring from the sport that has given him so much. It's too bad, as he is still in great shape. One more win and he could have surpassed the record held by heavyweight boxer, Rocky Marciano, rather than equaling it.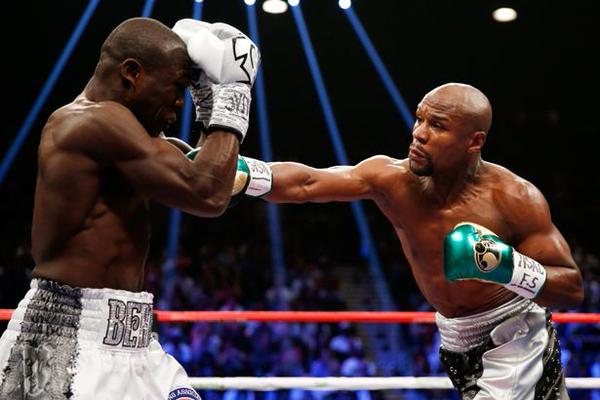 Andre Berto and Floyd Mayweather
Mayweather was evasive the whole fight, exhibiting the great defense that is his trademark. Berto, who had two swollen eyes after the fight stated, "I pushed him to the limit, but he was just better." Still, don't feel sorry for Berto, who earned $4,000,000 from the fight and has bragging rights to state he fought the world champion. For $4,000,000 I would fight Mayweather (I'm kidding).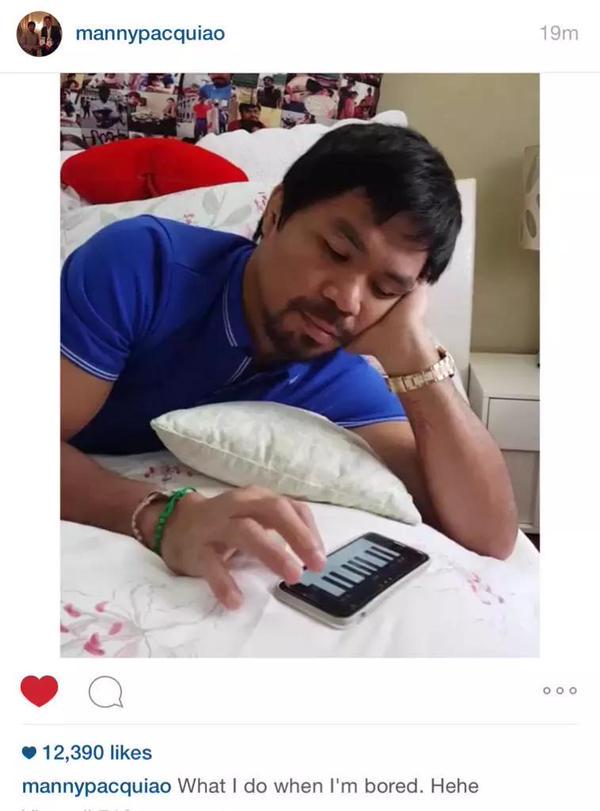 Mayweather's top rival Manny Pacquiao posted a photo of himself at home bored during the fight, humorously trolling him (LOL)
The Mayweather v. Berto fight was not as lucrative as the Mayweather v. Pacquiao bout in May that shattered all pay-per-view records and sold many tickets at unprecedented sums. However, Mayweather will earn at least $28,000,000 from the Berto fight and there are other tie-ins that are revenue streams as well.
RELATED ARTICLES
Ticket Sales For Floyd Mayweather's Fight Against Andre Berto Are Lackluster
WBO Strips Floyd Mayweather Of The Belt He Won In Manny Pacquiao Fight
Boxing Fans Upset Floyd Mayweather Chose Andre Berto For His Last Fight