Former DNC Chair Donna Brazile States She Feared The Clintons Would Commission Her Murder Over The 2016 U.S. Presidential Election
November 7. 2017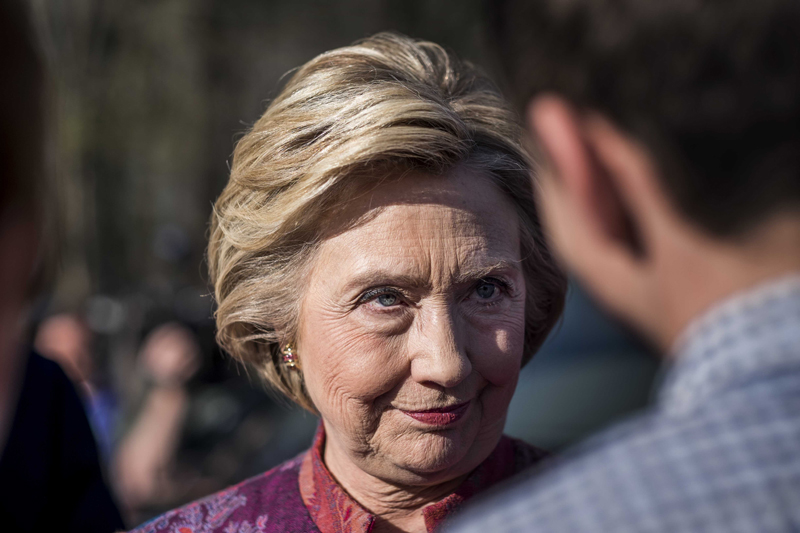 What Hillary Clinton did to Bernie Sanders was evil and devilish
Former Democratic National Party chairwoman, Donna Brazile, has written an explosive book entitled "Hacks: The Inside Story of the Break-ins and Breakdowns that Put Donald Trump in the White House." In the book Brazile credibly alleged she feared being killed by failed political candidate Hillary Clinton and her husband, former president Bill Clinton, over the 2016 presidential election. Brazile also stated Clinton treated her like a "slave."
Whistleblower website, Wikileaks, exposed the fact Clinton and crooked congresswoman Debbie Wasserman Schultz, rigged the Democratic party's nomination, to make Clinton the nominee, ahead of the actual winner, Bernie Sanders. They robbed Bernie of his place in history and according to political polls and pundits, the presidency. It was a vile, nasty and wicked thing to do to another human being.
Clinton deserved the utter heartbreak and devastation back when she was soundly beaten to the presidency by rival Donald Trump. She is a selfish human being. Polls showed Sanders could have won the presidency. However, Clinton put self-interest ahead of her own political party. She is not a team player.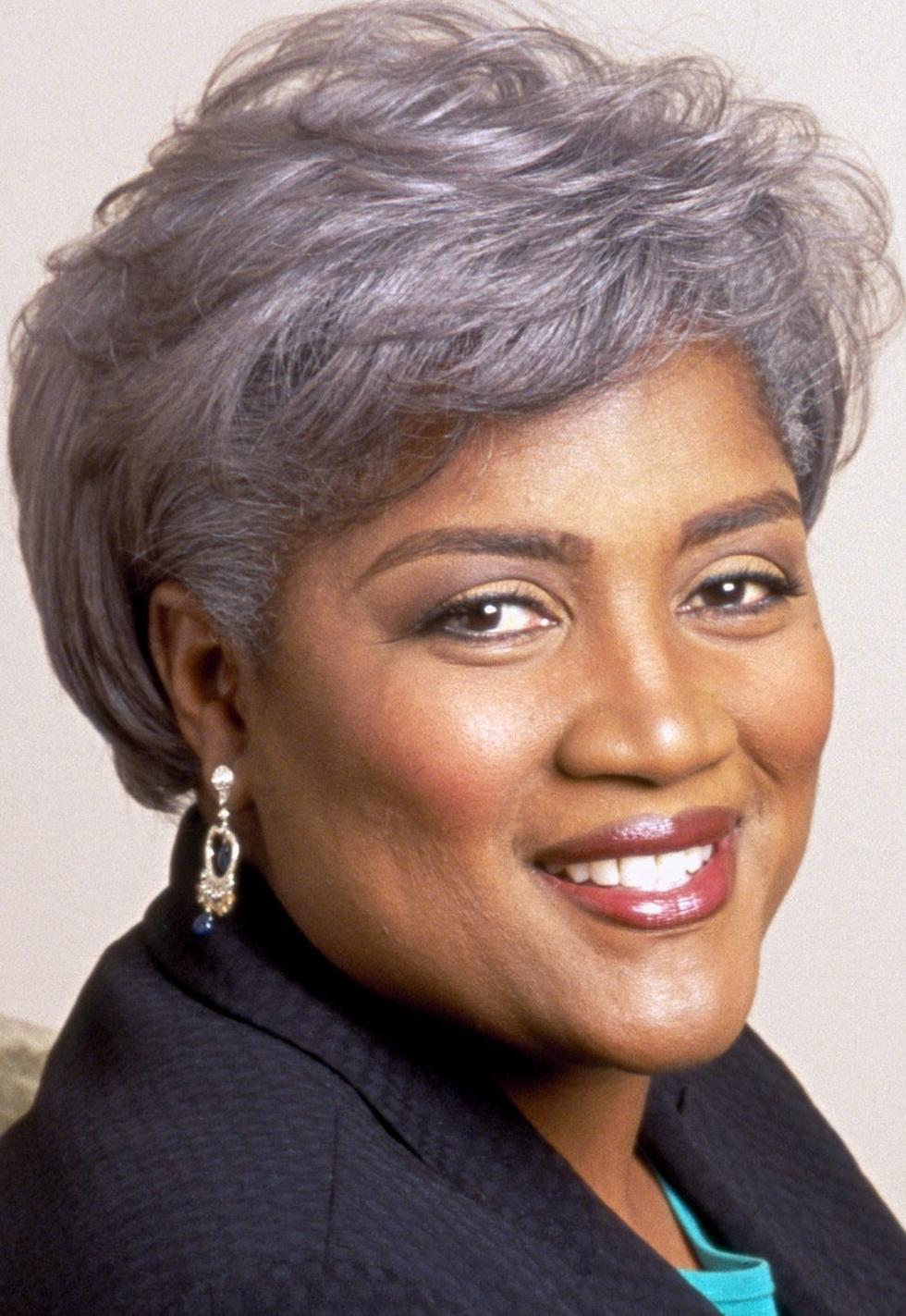 Donna Brazile
Schultz was loudly booed to tears by Democrats at the national convention after her criminal behavior was exposed by Wikileaks. Schultz was forced out of her post as DNC chair. How Schultz she still represents the State of Florida in Congress is a mystery. She does not deserve to be in Congress.
Brazile aided Clinton in feeding her debate questions in advance, thus affording her the opportunity to have an answer prepared and rehearsed for the debates on CNN. Brazile lost her job with the DNC as interim chairwoman and CNN over this conduct. An excerpt from Brazile's book states "It took me some time to decide whether or to reveal in my book the horrible truth that Hillary had actually rigged the election against Bernie Sanders. I knew how many had died crossing the Clintons and wondered 'would I be writing my own suicide note?'"
There is such a thing as the "Clinton Kill List" in political and journalistic circles, regarding people who were mysteriously killed after they challenged or acted against the Clintons political ambitions. Brazile is such a bright, intelligent woman. I don't know why she allowed the Clintons to drag her into their mess. The Clintons are two dangerous people, who have repeatedly broken the law.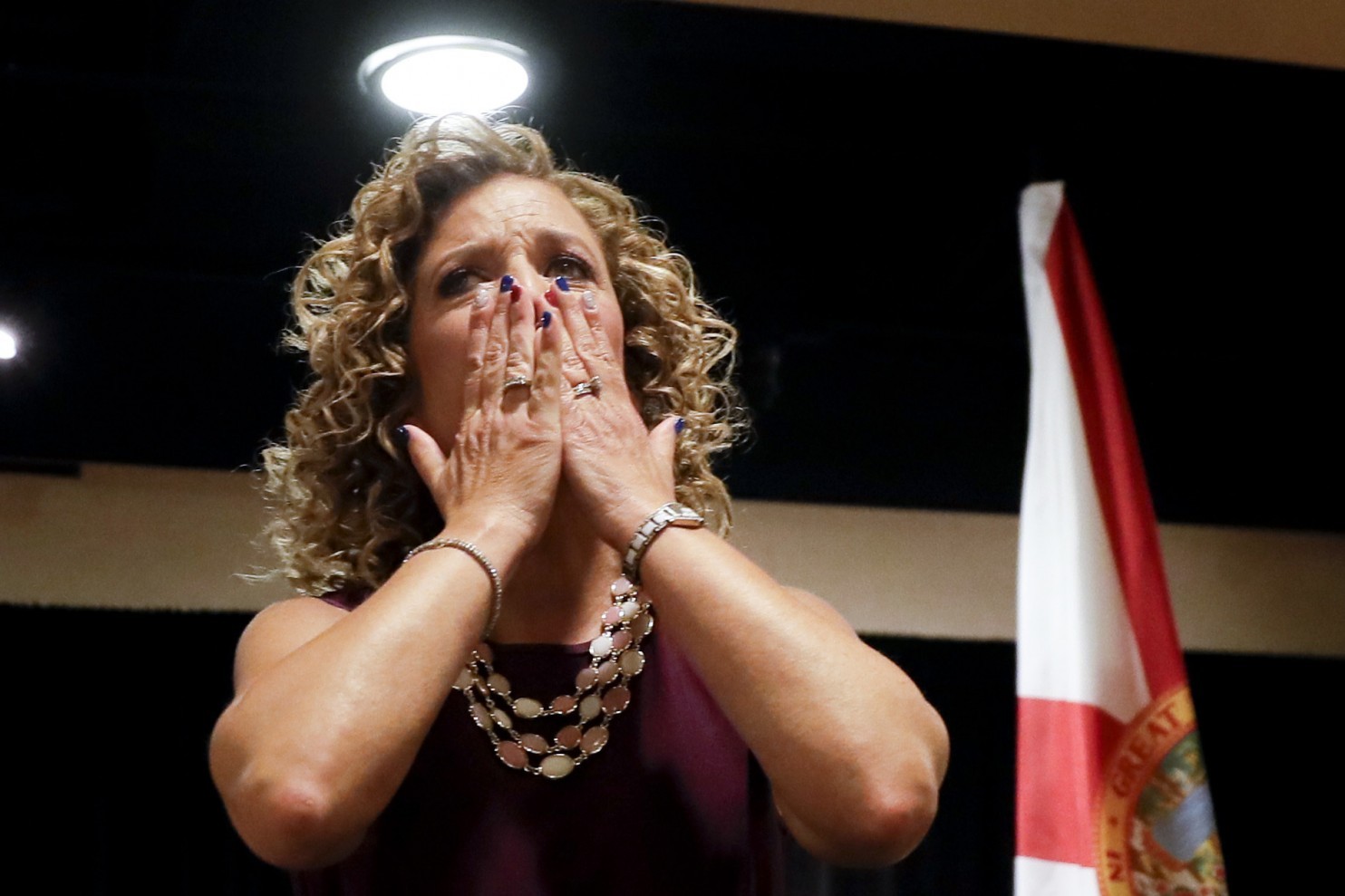 Debbie Wasserman Schultz was booed off the stage at the Democratic National Convention for aiding Hillary Clinton in rigging the party's nomination, depriving Bernie Sanders of his rightful place in history. All involved with the scam are now disgraced.
Bill Clinton was impeached as president for unlawful behavior. Hillary Clinton is constantly under criminal investigation by the U.S. government. Clinton was corruptly let off criminal charges for the mishandling of classified information when she was Secretary of State. Clinton's negligent conduct resulted in the Communist bloc gaining access to U.S. national secrets.
A current criminal investigation was recently initiated by Congress, regarding Clinton selling 20% of America's uranium to the rival Russian government. Washington lobbyist, Paul Manafort, was recently indicted in a multi-million dollar scandal that has tentacles in Clinton's uranium deal. There exists other serious criminal conduct committed Clinton that will hit the press. Clintons conduct in those secret matters are worthy of prosecution, as she broke scores of laws in conduct that harmed many innocent people.
STORY SOURCE
Donna Brazile: I considered replacing Clinton with Biden as 2016 Democratic nominee
November 4 at 2:00 PM - Former Democratic National Committee head Donna Brazile writes in a new book that she seriously contemplated replacing Hillary Clinton as the party's 2016 presidential nominee with then-Vice President Biden in the aftermath of Clinton's fainting spell, in part because Clinton's campaign was "anemic" and had taken on "the odor of failure."
In an explosive new memoir, Brazile details widespread dysfunction and dissension throughout the Democratic Party, including secret deliberations over using her powers as interim DNC chair to initiate the process of removing Clinton and running mate Sen. Tim Kaine (Va.) from the ticket after Clinton's Sept. 11, 2016, collapse in New York City.
Brazile writes that she considered a dozen combinations to replace the nominees and settled on Biden and Sen. Cory Booker (N.J.), the duo she felt most certain would win over enough working-class voters to defeat Republican Donald Trump. But then, she writes, "I thought of Hillary, and all the women in the country who were so proud of and excited about her. I could not do this to them."
Brazile paints a scathing portrait of Clinton as a well-intentioned, historic candidate whose campaign was badly mismanaged, took minority constituencies for granted and made blunders with "stiff" and "stupid" messages. The campaign was so lacking in passion for the candidate, she writes, that its New York headquarters felt like a sterile hospital ward where "someone had died."
Brazile alleges that Clinton's top aides routinely disrespected her and put the DNC on a "starvation diet," depriving it of funding for voter turnout operations. As one of her party's most prominent black strategists, Brazile also recounts fiery disagreements with Clinton's staffers — including a conference call in which she told three senior campaign officials, Charlie Baker, Marlon Marshall and Dennis Cheng, that she was being treated like a slave.
"I'm not Patsey the slave," Brazile recalls telling them, a reference to the character played by Lupita Nyong'o in the film, "12 Years a Slave." "Y'all keep whipping me and whipping me and you never give me any money or any way to do my damn job. I am not going to be your whipping girl!" Brazile's book, titled "Hacks: The Inside Story of the Break-ins and Breakdowns that Put Donald Trump in the White House," will be released Tuesday by Hachette Books. A copy of the 288-page book was obtained in advance by The Washington Post...