Gay Hairdresser Deliberately Infected Men From Grindr Social Networking Website With HIV
October 9. 2017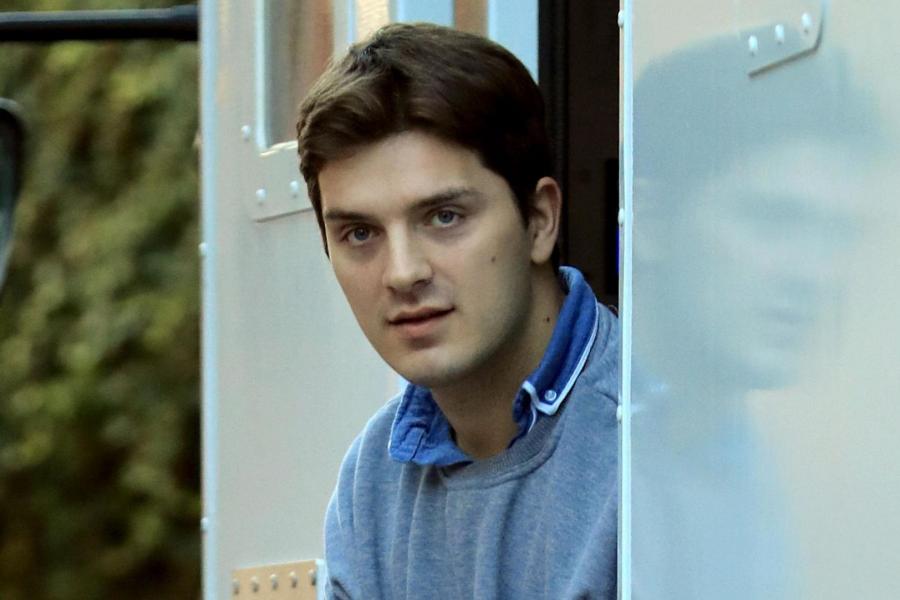 Daryll Rowe
Gay hairdresser, Daryll Rowe, deliberately infected four men with HIV, after meeting them on the social networking dating site Grindr, which facilitates hook-ups between homosexual men. He has been arrested and is currently on trial in Britain over this criminal misconduct. Rowe had unprotected sex with men, then sent them text messages stating, "I have HIV. LOL" which is short for "Laughing Out Loud." The full text messages read, "Maybe you have the fever. I came inside you and I have HIV LOL. Oops!"
In one case, Rowe aggressively pursued another gay man for sex, who pushed him off because he refused to use a condom. Rowe then consented to using protection. However, Rowe deliberately ripped the condom first to ensure his male sex partner would contract HIV. He later sent the man a taunting text message stating, "I ripped the condom you stupid American."
Rowe also tried to infect 6 other men with the virus, which can turn into deadly AIDS. Rowe lied to the men stating he had no sexually transmitted diseases. However, they have now discovered Rowe did infect them with HIV. Rowe's sex partners all have the same strain of HIV. In Britain and America, it is illegal to infect others with sexually transmitted diseases. It is a crime punishable by imprisonment.
Rowe became a fatalist when a medical clinic phoned to inform him he had contracted HIV from a sex partner, who is a patient. Rowe refused all medical care and decided to make others suffer, as he was suffering due to his HIV positive diagnosis. Rowe kept texting his new sex partners stating things such as, "I have it. I hope you get it."
In a similar case previously covered on the Judiciary Report, a gay man, Michael L. Johnson, who began prostituting himself in university and knowingly infecting a number of men with HIV, was sentenced to a lengthy prison term of 60-years (Athlete Who Spread HIV To Unknowing Sexual Partners Sentenced To 60-Years In Prison).
STORY SOURCE
'I have HIV. LOL': Hairdresser infected lovers he met on Grindr with HIV before sending chilling texts, court told
1 hour ago - A hairdresser accused of deliberately infecting his lovers with HIV allegedly sent a text to one saying: "I have HIV. LOL", a court has heard. Daryll Rowe, 26, is accused of demanding unprotected sex with his partners, claiming to be free of the virus, or of tampering with the condom when they insisted he used one. He later sent them mocking text messages telling them he was HIV positive and that they could be at risk, Lewes Crown Court heard.
His first alleged victim received a text saying: "Maybe you have the fever. I came inside you and I have HIV LOL. Oops!" Rowe, who is originally from Edinburgh, is charged with infecting four men with the virus and of attempting to infect a further six between October 2015 and December 2016. He was living and working in the Brighton area at the time of the first eight alleged offences, before fleeing to the North East while he was under investigation, where he allegedly tried to infect two more men.
Rowe met the first complainant on gay dating app Grindr in October 2015, telling him he had only just moved to the Brighton area and did not know anyone. Describing their first sexual encounter in a car, the alleged victim said he was frightened of Rowe but believed him when he said he was free of the virus. In his taped police interview, the complainant said: "He asked for sex and I gave him oral sex. He asked for more and I said no and he started to get angry. "He wasn't threatening to punch me, he wasn't huffing and puffing, but he was saying: 'You need to if we're going to be together, I need someone who's spontaneous'...
RELATED ARTICLES
Man Used Grindr Social Networking To Kidnap, Rape, Sodomize And Infect Men And Boys With HIV That He Kept As Slaves
Social Networking Sites And Apps Such As Grindr And Tinder Are Increasing Spread Of HIV, Herpes And Gonorrhea
Charlie Sheen Not Taking His HIV Meds, Engaging In Unprotected Sex And In Legal Dispute
Athlete Who Spread HIV To Unknowing Sexual Partners Sentenced To 60-Years In Prison
Man Contracts HIV While On PrEP Drug Truvada Confirming Site's Previous Claims