Glee' Star Naya Rivera Arrested For Beating Her Husband And In The Presence Of Their Toddler
November 27. 2017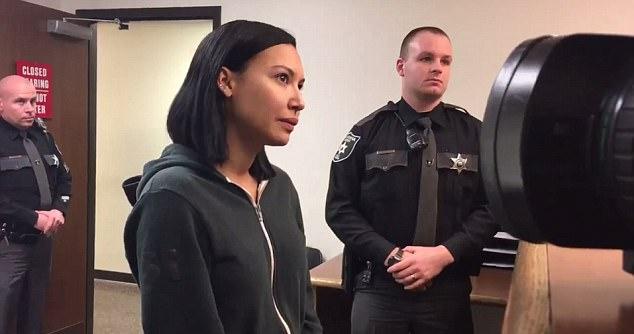 Naya Rivera under arrest in West Virginia
30-year-old former "Glee" television actress, Naya Rivera, 30, was arrested and charged with domestic battery in West Virginia, after hitting her husband, Ryan Dorsey, 34, on the head and mouth. Rivera started beating her husband while they went for a walk with their 2-year-old son. Dorsey gave police mobile phone footage of the incident. Rivera was released on $1,000 bond.
The couple were estranged after Rivera informed Dorsey of an abortion she underwent during their marriage, to continue starring on "Glee" which was cancelled after a few short years on the air. Rivera has since struggled to find major acting roles. Rivera filed for divorce and sought custody of their child, but called it off in October 2016. Engaging in domestic violence against one's spouse would not endear a judge to giving one custody.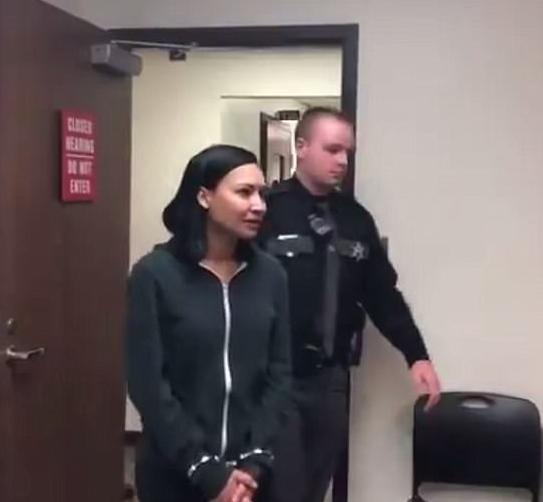 Naya Rivera in handcuffs
Rivera should not be hitting her husband. Some women have the view that being the weaker sex means they have the right to be violent. This is not so. It is dangerous and highly irresponsible, as domestic violence in all its forms is wrong and harmful. It does not matter if the aggressor engaging in violence is a man or woman. No one should be beating their spouse or the person they date.
Not only is it wrong to engage in domestic violence, if struck first, it can also lead to the man erupting in rage and badly beating the woman for striking him, as seen with singers Chris Brown and Rihanna. At the end of the day, all abuse is wrong. There are no gray lines regarding this subject.
STORY SOURCE
Glee's Naya Rivera charged with domestic battery in West Virginia after husband Ryan Dorsey accuses her of striking him in the head and lip
Published: 00:53 EST, 26 November 2017 | Updated: 08:50 EST, 26 November 2017 - One month after she called off her divorce from Ryan Dorsey, Naya Rvera has been arrested and charged with domestic battery against her husband. The former Glee star was arrested at a home in Kanawha County, West Virginia, on Saturday, according to local TV station WSAZ-TV.
The news station posted a photo and video of the actress, 30, in handcuffs and being arraigned. She has now been released on $1,000 bond and local TV reporter Jatara McGee said on Twitter that her father-in-law had been the one to pick her up. Rivera, 30, filed for divorce from Dorsey, 34, in 2016 after two years of marriage. But in October she ended legal proceedings.