Google Sued After Defying Two Court Subpoenas To Conceal The Identity Of A Member Of Madonna's Kabbalah Center Who Published A Fraudulent Child Porn Website In A Rival Singer's Name Containing Inflammatory Items Against Al Qaeda To Endanger Her Safety
Google Stated: "We're not disputing the evidence in this case"
January 19. 2014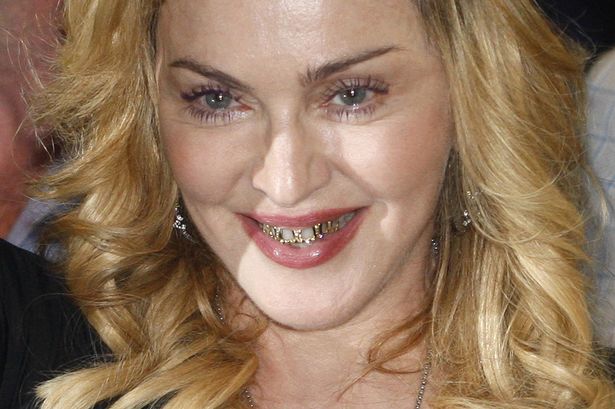 Madonna
Miami Circuit Court Case #: 12-37728CA08
Judge: Gisela Cordonne Ely
Defendant Google is represented by Regan N. Kruse of Astigarraga, Davis, Mullins & Grossman of Miami, Florida as well as Robert Hallman of Arnold and Porter of San Francisco, California.
For a detailed article with emails and other files regarding this case please visit www.AishaMusic.blogspot.com. A back-up copy of the article is also located at www.AishaOfficial.com under the "lawsuit" link.
For the past week and a half, I've stated on the Judiciary Report that I've been in Circuit Court in Miami as a plaintiff, regarding a lawsuit I filed against Google, who owns Blogspot and G-Mail, regarding Madonna's Kabbalah Center criminally publishing an illegal, disgusting blog website that was located at www.NatashaMusica.blogspot.com, while lying to the public that the site was mine (NOTE: that is not the lawsuit or deposition I made reference to on Twitter a couple days ago, not that it has stopped Madonna from trying to interfere in that case as well, though it does not concern her and has nothing to do with her).
The site www.NatashaMusica.blogspot.com had child porn images of naked girls, who appeared to be between the ages of 12-15. The site also contained reckless articles about Al Qaeda terrorist group Boko Haram, in bids at inciting them to violence against me, endangering my safety.
The site www.NatashaMusica.blogspot.com had stolen my official blog header from www.AishaMusic.blogspot.com which states "The official blog for singer, writer, director and human rights advocate Aisha and her affiliated web sites" and unlawfully posted it on every page of www.NatashaMusica.blogspot.com.
Criminally and fraudulently posting child porn in someone's name on a fraudulent identity theft website is about as low as a human being can go. Madonna's Kabbalah Center are the sickest people in existence. This whole thing is so disgusting and repulsive. What kind of sick people do stuff like this.
A Kabbalah Center member also sent me a vile death threat about Madonna, via Google's G-Mail. I filed the lawsuit to obtain their exact identities. I also filed the lawsuit to obtain the $25,000 in back pay Google owes me regarding their AdSense program, when my account was hacked by Madonna's Kabbalah Center hackers, who banned my top, high traffic website the Judiciary Report from my account.
The Kabbalah Center's hackers accomplished this by removing the Judiciary Report from the list of sites allowed to run ads on my account. This meant the Google ads were running on the Judiciary Report but I wasn't getting paid for them for a time. Google made $500,000 off my site and didn't pay me due to the Kabbalah Center hack on my account, among other things.
Google has stated they are "not disputing the evidence in this case" but they've defied two court subpoenas, one in Florida and the other in California, in attempts at withholding the identity of the pedophile at Madonna's Kabbalah Center, who set up and published the illegal website www.NatashaMusica.blogspot.com and lied to the public telling the world it was my site, when it was not. To make it look real, the Kabbalah Center member behind it even added actual wholesome articles from the Judiciary Report, then mixed it in with the illegal trash they wrote. The illegal site also had glowing articles about Madonna, Rihanna, Beyonce, Jay-Z and others in Kabbalah.
I really should not be surprised the Kabbalah Center did something like this. They are under investigation by the government for human trafficking (kids and adults). I also read online that when Madonna was 25-years-old, she was seen French kissing and groping a 16-year-old boy, which is illegal in America (the general age of consent in America is 18-years-of-age).
Kabbalah, who are also known online and in industry circles as Hollywood's "Illuminati" includes Rupert Murdoch, Jay-Z, Kanye West, Beyonce, Rihanna, Britney Spears, Amanda Bynes, Lindsay Lohan, Paris Hilton, Steve-O, Lady Gaga, Usher, Miley Cyrus, Rita Ora, Jessie J, Cara Delevingne, Ashton Kutcher, Demi Moore, Gwen Stefani, Sylvester Stallone, Gwyneth Paltrow, Katy Perry, Mariah Carey, Rick Ross and Simon Cowell and his artists, among others.
I registered a new domain name www.AishaOfficial.com with the word "official" as this is the third time the Kabbalah Center has set up and published a fake site in my name, telling the public it is mine when it was not. However, this time was the most serious, due to the illegal content they published on www.NatashaMusica.blogspot.com.
The article on my site also reveals inside items about the News Corp phone hacking case which I broke first (Rupert Murdoch is in Kabbalah). Madonna harassingly trying to drag me on a Top 40 radio show about her on a station owned by Rupert Murdoch's son Lachlan Murdoch. Madonna's brother sending me an invitation to his show in Miami. Madonna sending famous members of the Kabbalah Center up to me on her behalf. Madonna's Kabbalah Center members constantly stalking and harassing me trying to unsuccessfully force lesbianism on me when I'm not gay. Madonna's Kabbalah Center harassing men who express a romantic interest in me. Madonna's Kabbalah Center contacting and harassing my family and friends. A known member of Madonna's Kabbalah Center trying to attack/assault my mother at a local Chase Bank in Miami, prompting staff to run to her rescue.
Other items include copyright infringement of my preexisting copyrights by Kabbalah Center members Madonna, Beyonce, Rihanna, Jay-Z and others in the cult. To read the full article on the case please visit www.AishaMusic.blogspot.com or the back-up copy on www.AishaOfficial.com under the lawsuit link.