Holder Isn't Bolder
U.S. A.G. Slammed In Congress Again Providing No Meaningful Answers
May 15. 2010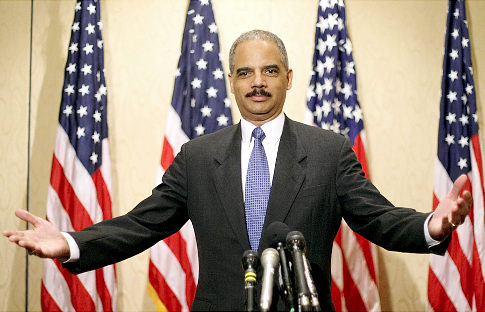 U.S. Attorney General Eric Holder
U.S. Attorney General, Eric Holder, was slammed in Congress again, as his recent appearance before the legislative body, showed him to be ill-prepared, incompetent and unread.
He displayed a woeful ignorance of the U.S. Constitution and when pressed why he dislikes Arizona's new immigration law, with a Congressional Representative inquiring why Holder has criticized it, his answers were lacking.
Then came the moment of truth, when Holder was asked if he'd even read Arizona's new immigration law and he responded no. This explains much and Holder's failures as an Attorney General, enabled this racially offensive law to make its way to the forefront.
As a result of his latest, poor showing in Congress, many publications are calling for Holder's ouster, proving what the Judiciary Report has stated for months, he is in over his head and not right for the job.