Your Ad Here
Hollywood And Violence
October 24. 2009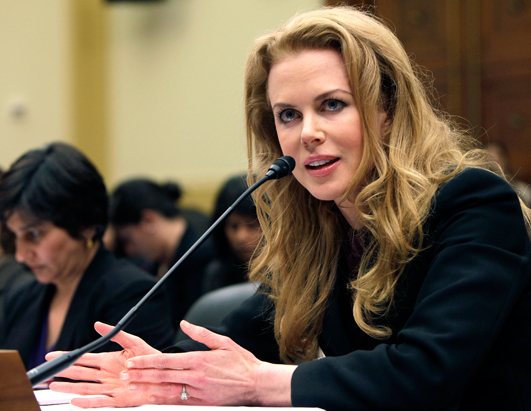 Nicole Kidman
This week "Golden Compass" actress, Nicole Kidman, made an appearance in Congress, as apart of a hearing regarding a topic the Judiciary Report has written about for years, violence in Hollywood films and programs. Kidman conceded many Hollywood films are violent, but stated she can only be responsible for herself. The graphic gore and brutal bloodiness is disturbing to the average person. Yet, Hollywood continues to ratchet up the violence factor, believing it is what the majority of audiences desire.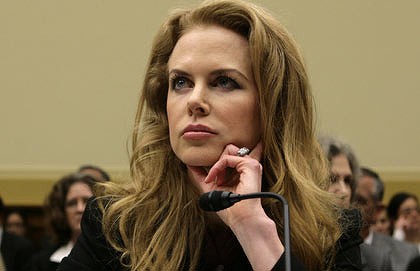 Then there's the dysfunction factor in Hollywood films that has gone beyond sick into the morbid, macabre and perverse. I prefer old Hollywood, where being a star used to mean something. Stars used to have class, presence, poise, charm and charisma. Now the majority of Hollywood stars are irresponsible, distasteful, brawling, DUI having, small minded individuals, contributing nothing positive to society. They are thieving, unoriginal, abusive, violent and cruel, employing criminal and invasive tactics to gain what they view as an advantage. It seems anyone can be a star nowadays, making a once exclusive club, very devalued, underwhelming and untalented.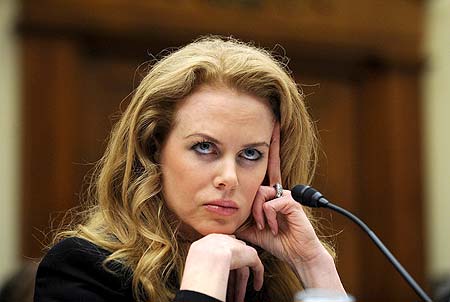 Really, where is the new generation of Elvis, Michael Jacksons,

Sinatras,

Whitney Houstons, Barbra Streisands, Audrey Hepburns and Bea Arthurs. Yes, stars such as Julia Roberts, Halle Berry, Reese Witherspoon and Denzel Washington, have proven themselves, but t

he new breed of celebrities are sub-par and not outstanding.

Please, take a good look at what you have running around Hollywood now, masquerading as stars. Paris "No Talent" Hilton, Lindsay " Drugged Up" Lohan, Britney "Psycho" Spears, Chris "Woman Beater" Brown, Rihanna the man beater lesbian and Megan "Trash Mouth" Fox. And let's not even talk about reality TV.