IG: FBI Computer System On Track For Failure
April 1. 2010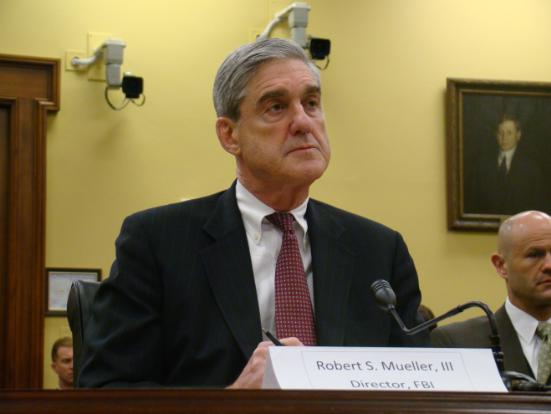 FBI Director Robert S. Mueller (Photo credit: Stephanie Woodrow)
U.S. Inspector General Glenn A. Fine has confirmed, the FBI's mess of a computer system is on track to fail once again. One part of the report cites an application within the computer system that has rendered over 10,000 software errors and become a nightmare for FBI agents. The computer system is behind once again and has wasted hundreds of millions of dollars in taxpayer money.
RELATED ARTICLE
FBI Computer System Still A Financial Sinkhole
FBI's new computer system facing more costs, delay
Wed Mar 31, 2010 5:16pm EDT - (Reuters) - A long-running effort to upgrade FBI computerized case files faced additional big cost overruns and a new delay, the U.S. Justice Department's inspector general said in a report issued on Wednesday.
The Federal Bureau of Investigation and the contractor Lockheed Martin Corp were renegotiating the budget -- last estimated at $451 million -- as well as the schedule and some of the work to be performed, the report said.
The system, known as Sentinel, had been expected to be completed by September but FBI Director Robert Mueller told Congress earlier this month it would be delayed until 2011.
"We have significant concerns with the rate and cost at which Sentinel's development is progressing," the report said. "The FBI will require significant additional time and funding to address these issues."...
Annals of crime: the FBI's continuing computer woes
...The back story, in case you've missed the OIG's reports on Sentinel over the past five years:
"After more than 3 years and $334 million expended on the development and maintenance of Sentinel, the cost to Sentinel is rising, the completion of Sentinel has been delayed, and the FBI does not have a current schedule or cost estimate for completing the project."
Actually, it gets worse:
"In today's report," the OIG continued, "we also noted that the FBI had conditionally accepted delivery of Segment 4 of Sentinel's Phase 2 in December 2009, despite knowing that there were serious performance and usability issues. "

Investigators found "10,000 inefficiencies in Sentinel's software code" supplied by the FBI's contractor, Lockheed Martin...