It Is Hypocritical That David Patraeus Be Forced To Resign From The Obama Administration Over Affair
November 10. 2012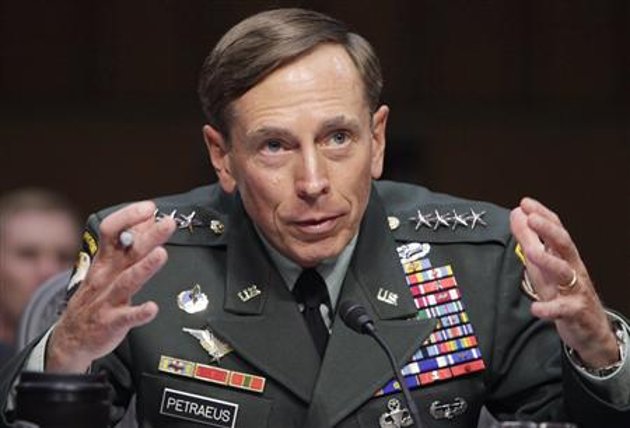 David Patraeus
Yesterday, news broke of an extramarital affair between U.S. General David Patraeus and his biographer, Paula Broadwell. Political pundits are stating, the story broke to discredit and damage Patraeus, who is being compelled to testify next week regarding the Benghazi terrorist attack in Libya (Lt. Col. Ralph Peters On Petraeus: "Timing Is Just Too Perfect"). Many blame President Obama for not only misidentifying the terrorist attack at the outset, but failing to prevent it, due to cutting security and having personally sent the U.S. ambassador to the destabilized region in the first place.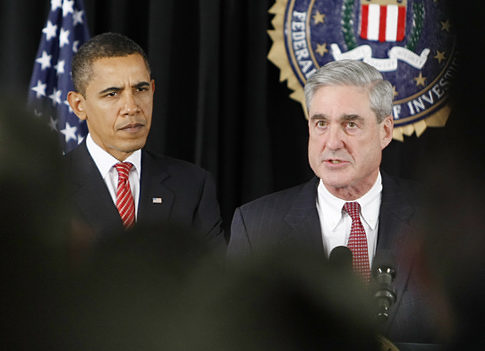 U.S. President Barack Obama and FBI Director Robert S. Mueller
It turns out the FBI, headed up by corrupt director, Robert S. Mueller and the Department of Justice, led (more like misled) by Attorney General Eric Holder, opened an investigation into Patraeus and found he has been engaging in an affair with Broadwell. The Judiciary Report finds this highly hypocritical, as based on one of my sources responsive for some of my exclusives that turned out to be 100% true, both Mueller and Holder have cheated on their wives. Who are they to throw stones at Patraeus.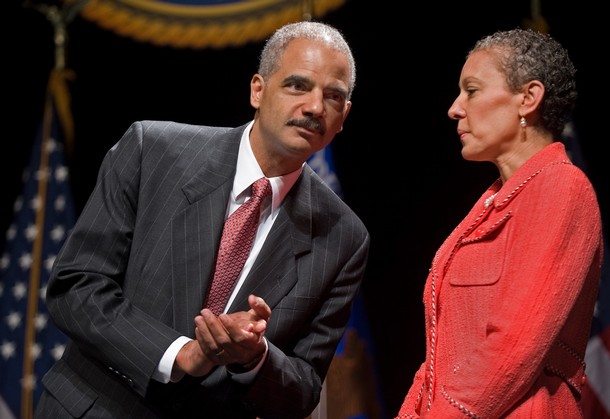 Eric Holder and wife Sharon Malone
I don't agree with things Patraeus has done in his official capacity in the U.S. government (being privy to renditions and torture and being complicit about said crimes), but for him to be forced out over adultery, which is wrong, as wives do end up very hurt over their husband's affairs, is dubious. As I stated on Twitter, if members of the government were to be forced out over committing adultery, half the government would be gone. Obama himself has been the subject of claims regarding an adulterous affair with a younger woman named Vera Baker. For Obama, Holder and Mueller to have kept their jobs all this time, yet Patraeus must go for committing the same sin they have, is hypocritical.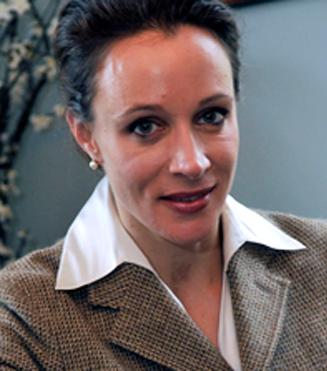 Paula Broadwell, pictured above. Women need to think twice before they go around messing up other women's marriages and families.
The Judiciary Report is of the belief this scandal is truly about the Benghazi hearings. But on another note, I hope Patraeus' wife of 37-years will forgive him. It's not about self-righteousness, but there is a human angle to all of this. This is why adultery is so sad, it damages the family unit and leaves people brokenhearted. It's a difficult and upsetting thing to go through, but people deserve a second chance to rebuild their lives and marriages.
STORY SOURCE
Lt. Col. Ralph Peters On Petraeus: "Timing Is Just Too Perfect"
LT. COL. RALPH PETERS: The timing is just too perfect for the Obama administration. Just as the administration claimed it was purely coincidence that our Benghazi consulate was attacked on the anniversary of September 11th. Now it's purely coincidence that this affair -- extra-marital affair -- surfaces right after the election, not before, but right after, but before the intelligence chiefs go to Capitol Hill to get grilled. As an old intelligence analyst, Neil, the way I read this -- I could be totally wrong, this is my interpretation -- is that the administration was unhappy with Petraeus not playing ball 100% on their party-line story. I think it's getting cold feet about testifying under oath on their party-line story. And I suspect that these tough Chicago guys knew about this affair for a while, held it in their back pocket until they needed to play the card.
http://www.realclearpolitics.com
Petraeus Quits; Evidence of Affair Was Found by F.B.I.
November 9, 2012 - WASHINGTON — David H. Petraeus, the director of the Central Intelligence Agency and one of America's most decorated four-star generals, resigned on Friday after an F.B.I. investigation uncovered evidence that he had been involved in an extramarital affair.