Jay-Z And Beyonce Are Being Slammed On Blogs For Bringing Scandal On Obama
April 13. 2013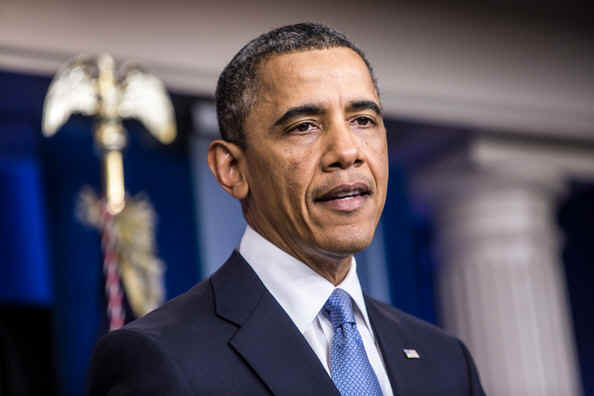 Barack Obama
A number of blogs with feedback comments reveal black people are angry with rapper Jay-Z and his wife Beyonce Knowles for bringing scandal on U.S. President Barack Obama, via their trip to Cuba, violating the embargo. Jay-Z and Knowles are being labeled self-centered, egotistical people, who believe their own hype and think they are above the law.
The odd thing is if Jay-Z hadnít written the unwise, inarticulate song "Open Letter" stating the U.S. President and White House gave him "clearance" to go to "Cuba" with Obama allegedly telling him to "Chill, youíre going to get me impeached" it would not have mushroomed into a scandal.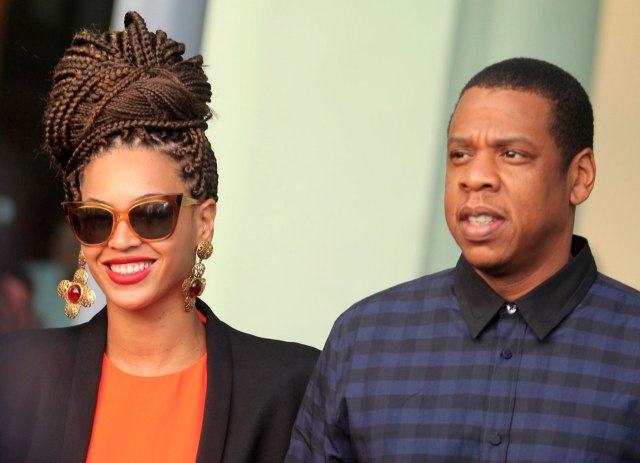 Beyonce and Jay-Z in Cuba
Once the song was released days ago, public reaction was largely negative, forcing Obama to respond via his rep Jay Carney, denying Jay-Z's over the top claims and brags. Many have written Jay-Zís conduct in stating such things regarding Obama was disrespectful and selfish. It lacked decorum and class.
Not to mention, rappers like Jay-Z love to brag in lyrics and interviews about not snitching. If the president did indeed tell big mouth Jay-Z the things stated in the song (which the president denies, by the way) that would mean he snitched on Obama to justify breaking U.S. law, implicating the Commander-in-Chief.
PUBLIC FEEDBACK:
1. President Obama knew about these two bi**hes taking the trip to Cuba. The President need to set these two b***hes straight, Jayz thinks he's above everything even the WH. We finally get into the WH, and all it takes is a ex drug dealer and a p**sy dancer to f**k it up.
2. The fact that the White House even has to address this sh*t is ridiculous!!! You can't believe sh*t that comes out of a rapper's mouth. I bet Jay ass proud that he got the Press Secretary and members of the media quoting his sh*t. Stop giving ni**as shine and they'll eventually fade away.
3. Seems like because Jay-Z has rubbed a few elbows with Barack and Michelle via presidential campaigns and few upscale dinners, he feels as though he can address the president in an unprofessional manner. I fault the president for this. He allowed himself to be too accessible to the Carters.
4. Yada yada yada. Anywho, I see you Ms. Tina looking with your usual wicked witch of the west getup. And Jay-Z's mom got a 10-head showing walking behind him. That's all I got.
5. Jay Z is the reason I did NOT vote for Obama to have a second term. He worked too hard to get caught up in such ignorant bulls**it. Jay Z may be rich but he is nothing more than black trash. Encouraging black youth to engage in dealing drugs, being violent against one another, and even satanism. Young black men AND girls have ruined their lives trying to live up to this coon all while he laughs to the bank. Thats what all these rappers do and I have ZERO respect for the president all because he f***s with coon a*s Jay Z.
6. Truthful lips will be established forever, But a lying tongue is only for a moment...Jay-z this is for you. My mother always say, be careful of what comes out of your mouth, it maybe your tongue you're stepping on.
7. The two elementary school grads think they are on the level with the president, this is shameful . Michelle meanwhile acting like Beyonce's cheerleader. I think their relationship is highly inappropriate. They only went to Cuba for three reasons to show they can do whatever they want, to gain publicity and to rock the boat.
8. I'd have to agree that this is the president's fault. From his inauguration he and first lady Michelle have put Shawn and Beyonce on a pedestal. Not surprised at all that they are enjoying fringe benefits and an uppity sense of entitlement.