Jermaine Dupri's Financial Woes Continue With Foreclosure On His Mansion
May 7. 2011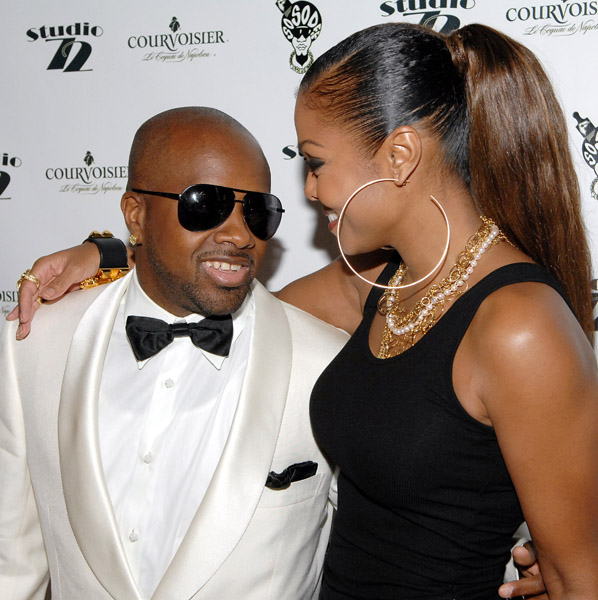 Jermaine Dupri and Janet Jackson
Atlanta, Georgia music producer, Jermaine Dupri (Mauldin) has been having a tough time of late, with one financial disaster after another. Years ago, the IRS seized his luxury cars, for non-payment of income tax. Many thought his problems were behind him, but old habits die hard. The former hitmaker, known for producing tracks for singers such as Mariah Carey and Usher and running his now defunct subsidiary label, So So Def, has seen his fortune disappear, along with girlfriend, Janet Jackson.
Dupri's $2,500,000 home on Buckhead's Mount Paran Road, was foreclosed on by Sun Trust Bank, as he was in arrears and owes the state $500,000 in taxes. Dupri bought the home several years ago, but has lived so lavishly, he has been unable to pay his bills, among them a $17,000 monthly mortgage payment. Foreclosure was staved off at the last minute, as the house was about to be auctioned on the courthouse steps.
As a result of Dupri's spendthrift ways, which he learned from his dad, music executive, Michael Mauldin, his record label and restaurant were unceremoniously closed, with employees owed wages. They discovered he was out of business, due to locked doors and disconnected phone lines. Dupri should have used discretion and common decency, in formally telling them what had transpired.
Dupri was also fired from his job at Island/Def Jam, further removing another source of income. He was blamed for a number of flops at the label, as at the end of the day, he is not a true executive. He just likes to spend money and pretend he knows what he is doing.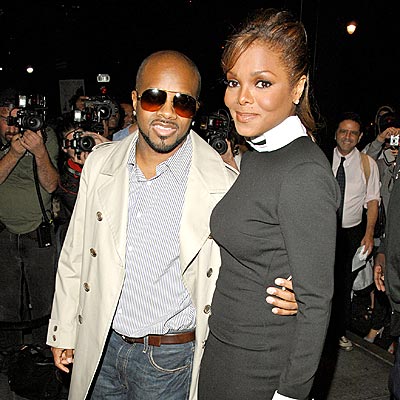 Dupri began taking jobs as a DJ, a big step down for him and his ego, yet ironically could not keep himself out of trouble, as he managed to impregnate a stripper, who told all and effectively ended his relationship with Jackson. This marked another child support check he could no longer afford.
The drug taking, alcoholic, has a sordid, detailed history of negative dealings with industry writers, producers and video directors. Dupri is a notorious thief, as is his dad. The two have brazenly stolen copyrighted material from known and unknown artists and writers alike. His victims have been adults and minors, which is disgraceful. You reap what you sow.
In trying to impress Jackson, he went to great extremes, running up substantial tabs that firmly placed him further in debt, with no real income to repay his financial obligations. Jackson recently dumped him for an billionaire Arab, after Dupri's stripper infidelity was discovered.
Jackson also blames Dupri for the failure of her past few albums, as he had a hand in putting them together. The fact of the matter is, Dupri has always been an overrated producer, who heavily relies on the talents of lesser known writers to prop him up, many of whom were robbed. This coupled with Dupri's wild spending, was bound to cause a catastrophe.