Judge With Criminal Connections

Thomas J. Maloney, was one of several judges and lawyers caught red handed taking bribes via the FBI sting, Operation Greylord. Judge Maloney took bribes and rigged murder cases.

He easily qualifies as one of the worst judges in history

: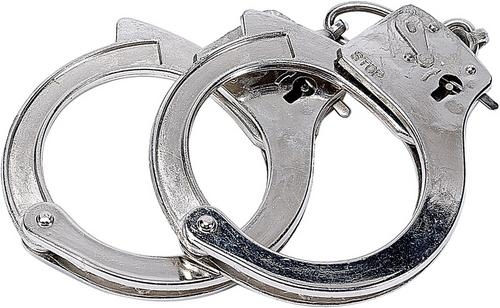 Thomas J. Maloney
Circuit Court Judge (1977-1990), Cook County, Illinois
The tragedy of this story is how easily a corrupt attorney with ties to organized crime could be elevated to the bench and continue to serve in an official capacity for so many years before being convicted of accepting bribes to influence his judicial decisions. The following description of the government's case against Maloney is reprinted from the appeal of his conviction to the Seventh Circuit Court of Appeals (Case No. 94-2779). See: United States v. Maloney, 71 F.3d 645, 650-652 (7th Cir. 1955).
Thomas Maloney assumed his position on the bench in 1977 and remained there until his retirement in 1990. According to the jury's findings, during that time he took bribes and agreed to "fix" four cases [FN1], including three murder cases, and obstructed justice in relation to the investigation of these bribes.
Generally, these bribes were accomplished through the use of a "bagman," or intermediary between the lawyer desiring the fix and the judge. Maloney used a bailiff, Lucius Robinson, as his bagman until Robinson's reputation became a liability during the "Greylord" investigation of Chicago judges. Maloney then switched to Robert McGee, who practiced law with Maloney from 1973 until 1977 [FN2].
The first bribe charged in the indictment occurred in May 1981. Attorney Robert Cooley was contacted by First Ward Alderman Fred Roti and Ward Secretary Pat Marcy to represent Lenny Chow, a hit man for the On Leong crime organization, and two others who were charged with attempted murder for shooting William Chin in Chicago's Chinatown. An On Leong representative, William Moy, told Cooley he wanted a guaranteed not-guilty verdict.
The case was before Judge Maloney, and Marcy assured Cooley that the Judge could be bought but warned him that Judge Maloney "wants a lot of money on this one." Moy agreed to pay $100,000, a portion of which Marcy gave to Maloney as part of the fix. Chin died, however, and the charges were elevated to murder.
Despite this, Marcy was able to get Judge Maloney to allow the prior bond to stand as long as a friend of Judge Maloney joined as co-counsel. At trial, Judge Maloney admitted a dying declaration, but found it unreliable, thus acquitting the defendants. Tapes of a conversation between Cooley and Marcy made after Cooley became an informant confirmed the existence of the fix.
The government introduced evidence of another bribe, which was not charged in the indictment but occurred during this period, to demonstrate Judge Maloney's membership in the conspiracy. In 1980, William Swano represented Wilfredo Rosario in a double murder case before Judge Maloney. The critical evidence against Rosario was his confession.
When Swano was discussing this case with Lucius Robinson, Robinson indicated he could arrange a fix with Judge Maloney for between $2,000-$2,500. Doubtful, Swano asked that a personal meeting be arranged. At this brief meeting outside his chambers, Judge Maloney told Swano that Robinson is "my guy, deal with him," whereupon, in Maloney's presence, Swano allegedly handed Robinson a white envelope with a portion of the bribe. In 1981, Judge Maloney suppressed the confession and found Rosario not guilty.
Swano, Robinson and Judge Maloney continued this arrangement for a few years. In 1982, Swano represented Ronald Roby in five deceptive practices cases which he had consolidated before Judge Maloney. Although the total dollar amount was small, Roby feared that he would be imprisoned because of his prior conviction for a similar offense in 1980. Thus, Swano sought out Robinson to arrange a fix which would guarantee no prison time. Roby testified that a bribe was to paid out of his $5,000 "fee."
During a plea conference, Maloney sentenced Roby to probation with work release on Sundays and Mondays. Soon after, according to Robinson's testimony, he passed along $2,300 to Judge Maloney at a McCormick Place lounge Maloney had suggested as a meeting place. Robinson also testified that a few days later, while riding alone with Judge Maloney in the judges' elevator, Maloney gave him $200-$300 for his work as a bagman on the case.
The third bribe charged in the indictment occurred in late 1982. Owen Jones was charged with felony murder after beating a man to death with a pipe during a burglary. Swano was hired and explained the details of' the case to Robinson in hopes of securing a fix. A few weeks later, however, when Swano went to court for the Jones case, Robert McGee approached him and explained that Robinson had become "too hot" to serve as a bagman for Judge Maloney anymore. Thus, Maloney asked McGee to take over.
McGee told Swano that the best the Judge would do on the Jones case would be to acquit on felony murder, convict on voluntary manslaughter and impose a nine year sentence. Agreeing that this was preferable to a likely twenty year sentence for felony murder, Jones' mother agreed to pay Swano $4,000-$5,000 for the fix. After trial, Jones was found guilty of voluntary manslaughter and sentenced to nine years.
The final bribe charged in the indictment took place a few years later. In June 1985, Earl Hawkins and Nathan Fields, members of the El Rukns, were charged with murdering two men. Judge Maloney was assigned the case and Swano represented Hawkins. Swano assured Hawkins that he could win a decision in his favor in a bench trial if Hawkins could raise enough money for the Judge.
Hawkins referred him to Alan Knox, a "senior" El Rukn general, who approved the fix. Swano testified that he met with McGee in January or February of 1986 to discuss the fix and they arrived at a figure of $10,000. According to Swano, McGee talked with Maloney and confirmed the figure, but McGee told Swano that the fix was conditional upon Swano putting on a "a good case" so Judge Maloney would not look bad.
Swano then informed the El Rukns that the bribe was on, although he padded the figure to $20,000 to ensure some money for himself. He had some difficulty, however, collecting the bribe money from the El Rukns.
Finally, the morning of trial, surveillance records indicate Swano left court and went to the El Rukn headquarters to get the money, and that Knox later arrived at the courthouse with a bulge in his pocket which appeared to be a roll of bills. Swano called McGee to confirm the fix and gave him a file folder with the money at the Mayor's Row restaurant. The case proceeded to a bench trial.
On June 17th and 18th, the State put on its case where three eyewitnesses identified Hawkins as the murderer. By this time, the FBI had become suspicious of Judge Maloney and the Hawkins/Fields case, and its agents were watching the trial closely. This attention, coupled with the strength of the State's case, prompted Judge Maloney to have second thoughts.
Thus, McGee called Swano at 11:23 a.m. on June 19th in the anteroom outside Judge Maloney's chambers to inform him that he needed to "give the books back that he had given him the other day." Swano, hoping to salvage the fix, told McGee to "hold onto the books" at least until the defense could put on its case. According to Hawkins' testimony, Swano came back from the Judge's chambers and told him that Judge Maloney had returned the bribe money.
Swano testified, however, that he had in fact persuaded McGee to talk to Judge Maloney about continuing the fix and was, at least temporarily, successful. Swano also testified that he confirmed the existence of the fix with Judge Maloney himself on two occasions. By the end of trial on June 26th, though, Judge Maloney apparently believed that Swano had not lived up to his end of the bargain by putting on a good defense case.
McGee called Swano on the evening of the 26th to inform him the fix was off. The next morning Maloney told Swano that a lawyer had left a file for him in his chambers and directed a deputy sheriff to retrieve it. When Swano went to the Judge's chambers, Maloney handed Swano the file of money he had passed to McGee at the start of the trial. Hawkins and Fields were found guilty by the Judge and subsequently sentenced to death.
By at least May 1988, a grand jury proceeding was convened and Robinson, under a grant of immunity, testified about judicial bribery in general and Maloney in particular. No indictments had yet been handed down, however, and Swano continued to practice before Judge Maloney. In late 1988 or early 1989, Swano had a pretrial case conference with the Judge in his chambers.
After everyone else had left, Judge Maloney asked Swano `whether or not [he] was standing tall," which Swano understood to mean was he resisting the questions of federal investigators. Judge Maloney also asked Swano if he "needed a lawyer or any sort of help." In the Summer of 1990, in a back stairway of the courthouse, Judge Maloney again asked Swano if he was "standing tall," because he had "heard that there is a lot of investigation going on." During the conversation, Swano told Maloney that he understood the government was trying to put together a tax case against him.
On June 26, 1991, Maloney was indicted by a federal grand jury and the case proceeded to trial in March 1993. The defense's theory was that Swano and Robinson had operated a scam known as "rainmaking," where the participants never pass the bribe along to the judge.
The government, however, rebutted this theory with evidence of Maloney's financial records which indicated that he extensively used money orders to hide the fact that he was spending more money than he received from all legitimate sources. On April 16, 1993, the jury convicted Maloney on all counts.
After the verdict was reached in this case, three separate district judges in the Northern District of Illinois held that William Hogan, one of the prosecutors in this case, had suppressed material information in the cases before them and ordered new trials. See United States v. Boyd, 833 F.Supp. 1277 (N.D.Ill.1993), aff 'd, 55 F.3d 239 (7th Cir. 1995); United States v. Burnside, 824 F.Supp. 1215 (N.D.Ill.1993); United States v. Andrews, 824 F.Supp. 1273 (N.D.Ill.1993).
All of these cases involved the use of testimony of cooperating members of the El Rukn organization in prosecutions of the El Rukns for various crimes. Because two of the cooperating El Rukn witnesses, Earl Hawkins and Derrick Kees, also testified in this case, Maloney moved for a new trial.
The district court, however, denied this and all other post-trial motions, ruling that the significance of the El Rukn testimony in this case was markedly different than in the El Rukn trials. Maloney filed a timely notice of appeal and we have jurisdiction under 28 U.S.C. §1291.
Footnotes
1. A fifth bribe was charged in the indictment, but the jury did not find that this bribe was committed.
2. McGee was Maloney's co-defendant in this case and was convicted on all counts charged against him. His case, however, is not the subject of this appeal and we make no comment about the correctness of the verdict or the sentencing as it applied to him.
Note: Judge Maloney's conviction and the district court's decision to deny his motion for a new trial were AFFIRMED. Case description taken from United States v. Maloney, 71 F.3d 645, 650-652 (7th Cir. 1955).