More stories of judges taking bribes, free gifts and perks in legal actions and getting caught red handed. Members of the next judicial family, the Garsons, have further shown they are very dishonest with money, even robbing the elderly, while Judge Garson complied: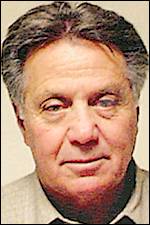 Judge Gerald P. Garson
Prosecutors Seek to Introduce Judge's Uncharged Bad Acts
Evidence would show 'consciousness of guilt'
Daniel Wise
New York Law Journal
June 28, 2006
Former Brooklyn Justice Gerald P. Garson failed to disclose that he had received a $1,000 referral fee in a divorce case he was presiding over, prosecutors disclosed Monday in a letter to Justice Jeffrey G. Berry, who will preside at Garson's trial on a 10-count indictment.
The episode about the referral fee is one of three prior uncharged bad acts that the prosecutors are asking Justice Berry to let them use in their case-in-chief to support their claim that Garson corruptly performed his duties as a judge in return for accepting referral fees, free meals and drinks, and, in one instance, a box of Dominican cigars.
The other two episodes involve Garson's failure to report a bribe attempt in a case before him and his failure to report that his cousin, Justice Michael J. Garson, had stolen $100,000 from their elderly aunt.
Ronald P. Fischetti, Garson's lawyer, was unavailable for comment.
At the trial, which is set to start Sept. 6 and is expected to last six weeks, prosecutors will attempt to prove that Garson was guilty of seven felony counts and three misdemeanor counts in his dealings with lawyer Paul Siminovsky, who is cooperating with the prosecution and is expected to be its star witness. The seven felony counts include one count of bribery and six for receiving rewards for official misconduct.
Prosecutors flipped Siminovsky, and he wore a wire in the final stages of a six-month investigation that culminated with Garson's arrest on March 12, 2003. The prosecution contends that Siminovsky plied Garson with thousands of dollars in free meals and drinks to get court assignments, uninhibited access to the judge's chambers and robing room and free ex parte legal advice.
Convictions on any of the seven felony counts could bring Garson a maximum sentence of 2 1/3 years to 7 years in prison.
Also, should Garson testify, Downey asked that the prosecution be permitted to cross-examine him about a censure he received in 1984 from the Appellate Division, 2nd Department, before he became a judge. Garson was faulted for having underwritten a weekend at Kutsher's County Club in the Catskills for a judge and his wife. Garson regularly appeared before the judge, then-Civil Court Judge Frank Vaccaro, according to Downey's letter.
The third episode outlined in the letter involved Garson's reported statement to Siminovsky that he was aware that Justice Michael J. Garson, Garson's cousin, had stolen $100,000 from their elderly aunt. Gerald Garson failed to report the theft to the authorities as he is required to under the rules of judicial conduct, Downey wrote.
A grand larceny charge is pending against Justice Michael Garson, accusing him of stealing $287,000 from his aunt, Sarah Gershenoff. He is also accused of forging a power of attorney to eliminate a $10,000-a-year limit on the amount of Gershenoff's assets that he could transfer.
The entire article is located here: http://www.law.com/jsp/article.jsp?id=1151399125055