Justin Bieber Denies Spitting On And Threatening To Kill His Neighbor!
March 29. 2013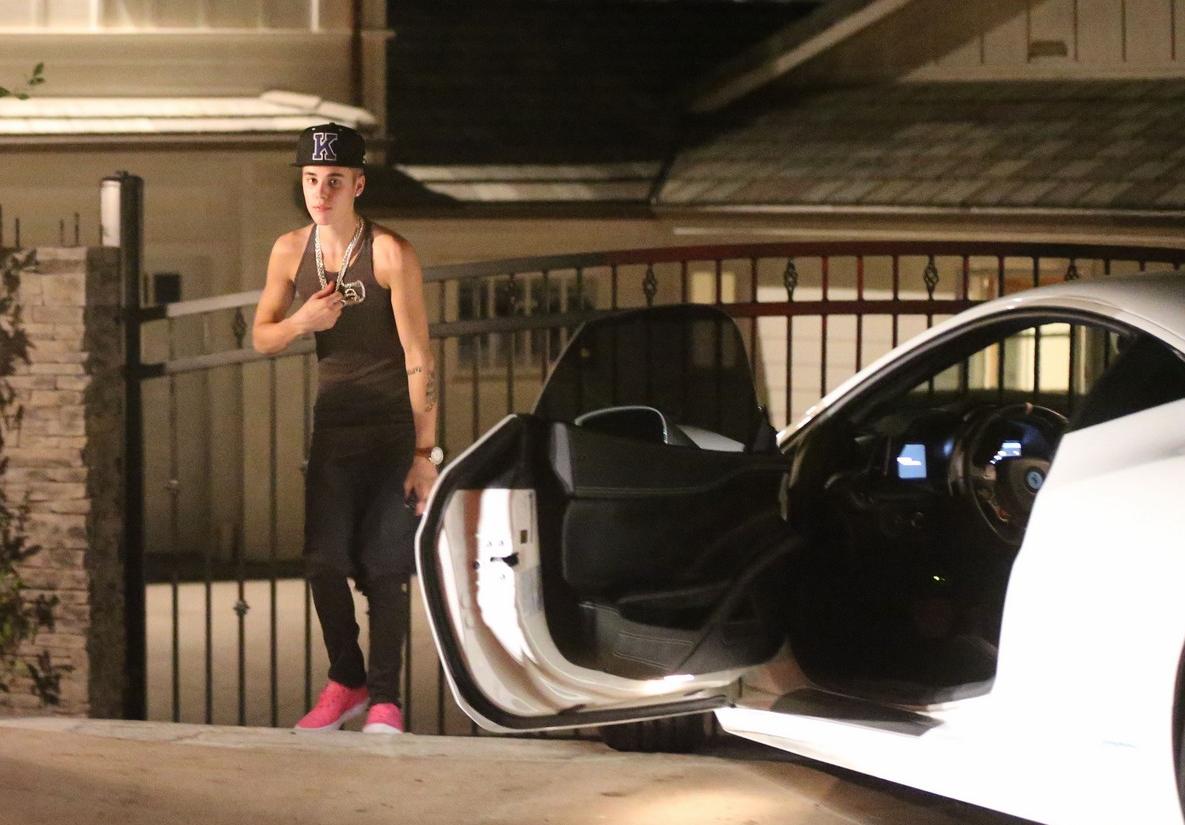 Justin Bieber
19-year-old pop singer, Justin Bieber, is denying claims he spit on and threatened the life of an unnamed neighbor, after returning from a stressful tour. The confrontation began when Bieber's neighbor in their gated Calabasas, California community, confronted him about dangerously driving his car up and down the street, making loud noises.
The man stated Bieber began yelling at him for stating he should desist the loud and dangerous driving, then spat on him and threatened to kill him. TMZ reported Bieber stated, "'Get the f**k out of here' and then he spit in the guy's face and said, 'I'm gonna f**king kill you.'"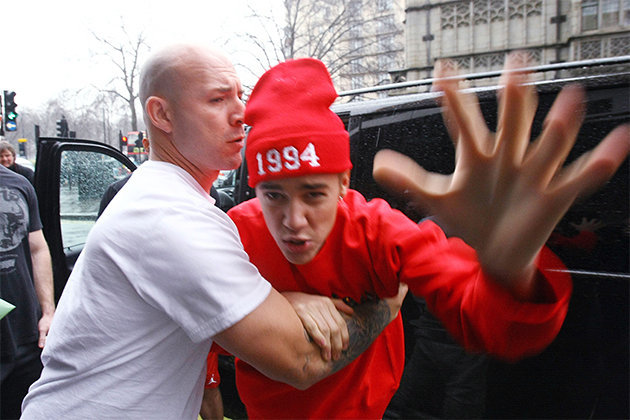 Justin Bieber during a fracas in London, England a few weeks ago
The confrontation was abruptly ended when Bieber was restrained by his bodyguard. Bieber is denying the entire episode, while police continue to investigate the claims, being supported by a neighborhood gardener, who witnessed the incident.