Justin Bieber In More Trouble For Having A Pot To Piss In (Video)
July 11. 2013
19-year-old pop star Justin Bieber is in the middle of another controversy this week. He was videotaped peeing in a bucket in a restaurant, a definite code violation. He was also caught on tape stating "f*** Bill Clinton" regarding the former U.S. President, after spraying a photo of the past head of state with cleaning fluid.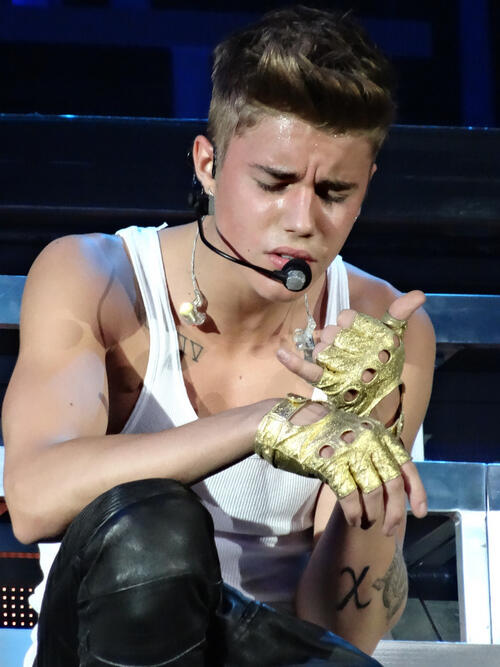 Justin: but I had to pee!
The tape has made its way around the internet and sparked negative comments online from celebrities and website readers alike. Bieber was also photographed standing on the logo of the Chicago Blackhawks hockey team, causing offense among their fans. Something is definitely going wrong with Bieber.
STORY SOURCE
Why Justin Bieber Apologized to Bill Clinton
Jul 11, 2013 2:50pm - Justin Bieber has made amends with former President Bill Clinton. TMZ released a video Wednesday that showed the 19-year-old singer urinating into a mop bucket before inexplicably lashing out at the former president. After picking up a spray bottle and squirting liquid on a portrait of Clinton, he screamed, "F*** Bill Clinton!" before running away. But now, heís making it clear that heís sorry.
"@billclinton thanks for taking the time to talk Mr. President," he tweeted last night. "Your words mean alot. #greatguy." Bieberís rep has not responded to a request for comment but a Clinton spokesman confirmed that Bieber "did call President Clinton to apologize."...
RELATED ARTICLE
Justin Bieber Sued For Drop Kicking And Sucker Punching Photographer