Justin Bieber's Pet Hamster He Gave To A Fan Has Died
March 12. 2013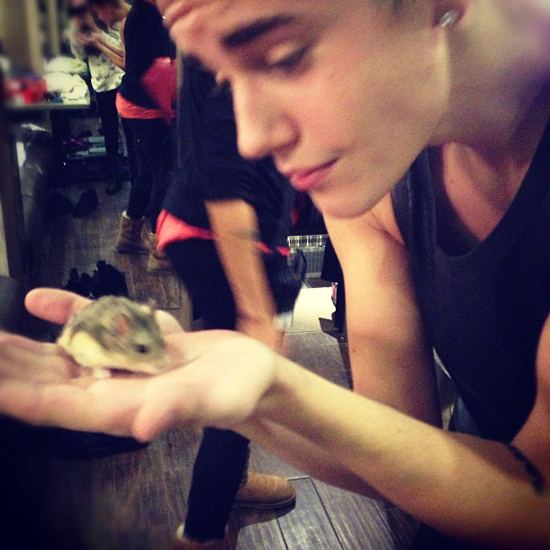 Justin Bieber and his former pet hamster Pac
This is a follow up to the article Justin Bieber In Trouble With Animal Rights Group For Giving Away His Hamster. Well, Bieber's hamster Pac has kicked the bucket. Keeled over. Finito. Did I mention he died. Probably missed Bieber or saw his confrontation with the paparazzo last week and his little heart couldn't take it.
Bieber is definitely having a rough year - from leaked marijuana pics, booed on stage by his own fans, his friend repeatedly getting stopped by police and wrecking his $100,000 car and getting kicked out of the club on his birthday two weeks ago, among other things.
STORY SOURCE
Justin Bieberís Former Hamster Pac Passes Away
March 12, 2013 at 8:12 pm EDT OK seriously, Justin Bieber is having the worst. month. ever. Not only did he have the "worst birthday," but he passed out during a concert, his car was involved in a hit and run, he lunged and cursed at a paparazzo, had to cancel a concert in Portugal, his ex-GF basically called him a douche bag in front of the whole world, and now, his beloved pet hamster Pac has gone to hamster heaven.