Justin Bieber Waiting To Find Out If He Will Be Charged For Assaulting Paparazzo
July 26. 2012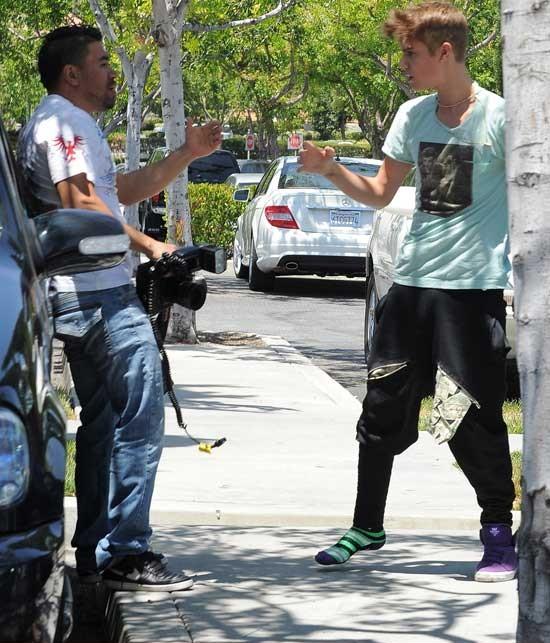 Justin Bieber missing one shoe after fighting paparazzo (Photo Credit: GSI).
Pop singer, Justin Bieber, 18, still awaits word on whether he will be charged for beating up a paparazzi that would not move away from his car, while attempting to take a picture. Girlfriend, Selena Gomez, 19, was present during the incident and tried to retrieve Bieberís shoe (did he put his foot up this manís butt as the phrase goes).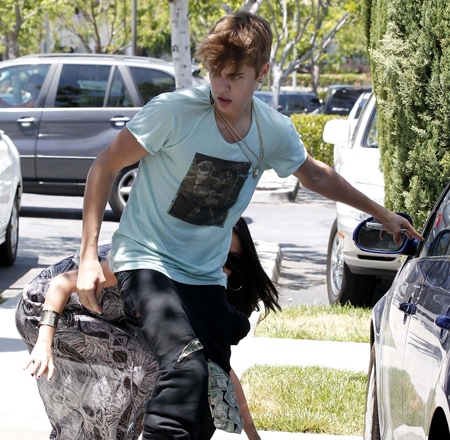 Selena Gomez trying to pick up Bieber's shoe.
The paparazzo called the police and went to the hospital with minor injuries. He has also retained a lawyer. Iíd be too embarrassed to admit that a 18-year-old pop star beat my butt. Thatís like admitting you got your butt beat by Barney or one of the Teletubbies. Still, Bieberís got to learn he canít go around hitting people (or speeding on the road).
RELATED ARTICLE
Photographer's Assault Complaint Against Justin Bieber Sent To Prosecutor As Criminal Case