Kim Kardashian Dying North West's Hair Already Which Is Not Safe
September 18. 2015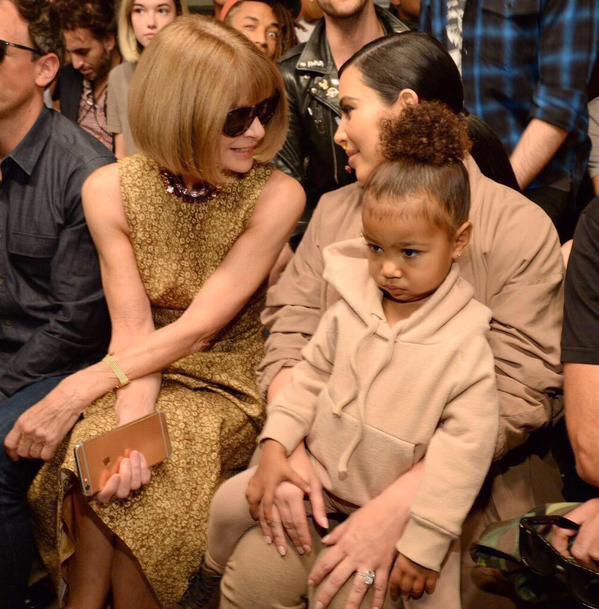 Ana Wintour, Kim Kardashian and North West in a photo taken this week
As most people know, reality TV family the Kardashians are vain and narcissistic. All they care about is money and fame. The family is completely devoid of talent (with the exception of former athlete, Bruce Jenner, whose head they've completely messed up). They became famous from Kim Kardashian's sex tape with rapper Ray J and have been milking their proverbial fifteen minutes of fame ever since. They like to give the appearance they are hard working business people, but they are not. Their definition of hard work is stripping for photographers to take photos of their private parts.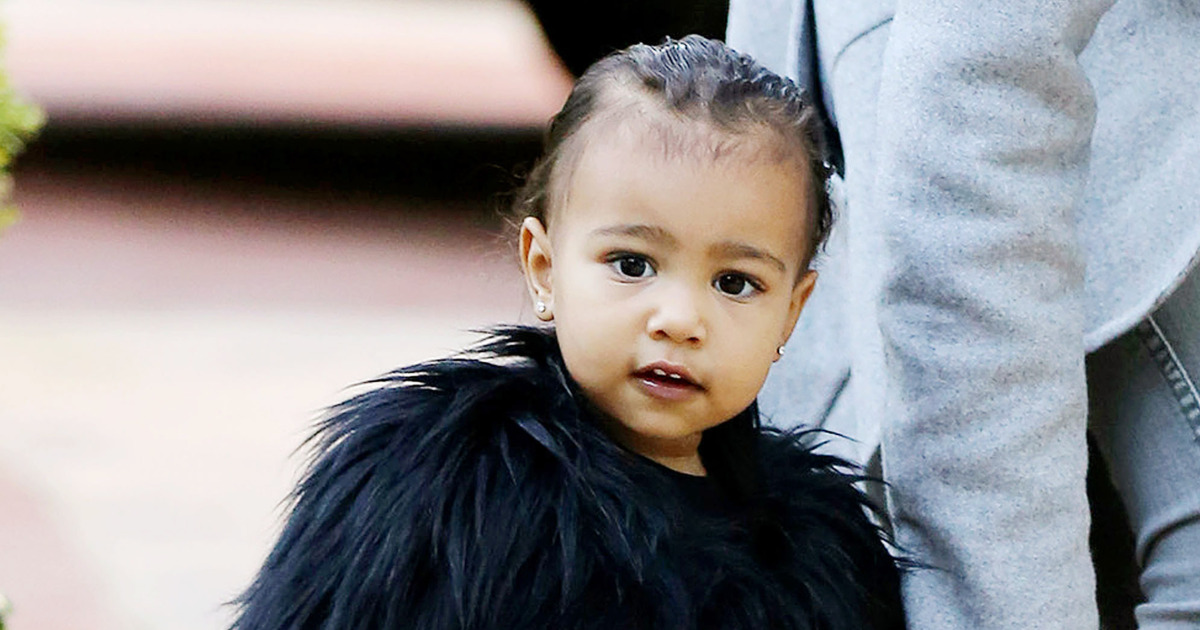 North West usually has darker hair as seen in this photo taken several months ago
The Kardashians constantly do questionable things. This week, little North West, daughter of Kim Kardashian and rapper, Kanye West, has been sporting lighter colored hair than usual. Why did Kim have her daughter's hair lightened at such a young age. The chemicals in hair dye are very strong and some create terrible allergic reactions (a few have been deadly). It is not meant for children. It damages kids' hair and skin and can cause respiratory distress.
RELATED ARTICLE
Kanye West Is Running For President But There's Just One Problem