Kim Kardashian Slammed By The FDA For Promoting Morning Sickness Drug That Causes Birth Defects And Has Been Found To Be Ineffective
August 2. 2017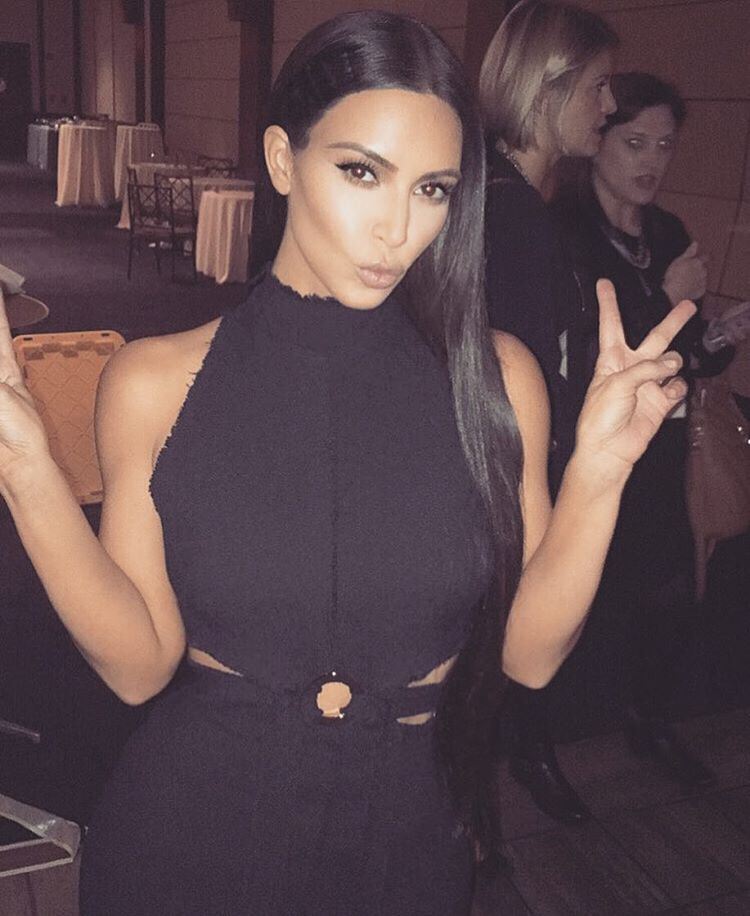 Kim Kardasian
Hollywood reality star Kim Kardsahian has been slammed by the Food And Drug Administration (FDA) for promoting a morning sickness pill to pregnant women that has been deemed dangerous by the federal agency. Kardashian, who worships money, was paid to endorse the morning sickness drug Diclegis to people on social networking. However, the FDA has ruled it is ineffective and created birth defects in unborn babies, who are born with disabilities.
The FDA twice sent Kardashian letters ordering her to desist promoting Diclegis - once in 2015 and a second time in 2017. However, Kardashian refused to do so, in favor of money, at the expense of pregnant women's health and that of their babies. She is now back at it again promoting the drug to her social networking audience. She is an evil person to plug Diclegis after being told twice in writing by the FDA it can cause birth defects.
STORY SOURCE
Kim Kardashian flouts FDA warning AGAIN to promote 'dangerous' morning sickness pill for the third time - years after being reprimanded
Published: 16:22 EDT, 28 July 2017 | Updated: 17:20 EDT, 28 July 2017 - Kim Kardashian has endorsed a 'risky' morning sickness pill for the third time - despite being reprimanding by the FDA for doing just that. In August 2015, the Food and Drug Administration released a statement slamming Kim for promoting Diclegis to her millions of Instagram followers, without explaining the risks and side effects.
Kim removed the post and issued an apology. In April 2017, officials were stunned when the reality star promoted Diclegis once again on Instagram - posting a photo of herself looking at the first controversial post, alongside a lengthy caption. Although her second post included a link to the FDA website, and warned there is a side effect of drowsiness, experts insisted she should not be using her considerable influence to plug a medical product.
And now, the mother-of-two, 36, has done it again. Some experts warn she should not be posting about the product at all: just seven months ago a landmark medical report concluded Diclegis is ineffective, and a waste of money. Third time's a charm: Kim Kardashian is promoting a controversial morning sickness pill again despite being reprimanded by the FDA for using her considerable reach to plug the product...
Sold under the name Bendectin, a series of lawsuits followed 20 years later claiming the drug was associated with birth defects...
RELATED ARTICLE
Hollywood, FBI And CIA Holding Up Life Saving Pharmaceutical Drug Patents Out Of Financial Greed