Lady Gaga Says Beyonce Is A Lesbian
March 17. 2010
Warning: video contains inappropriate language
Lady Gaga talks about her lesbian kissing music video "Telephone" co-starring Beyonce
During an interview with the E! network, singer Lady Gaga, made a reference that indicates R&B hypocrite Beyonce is bisexual. She stated, "I was very excited to be working with Beyoncé again. It just sort of works out because we both like women." Anything for a dollar, huh Beyonce (sarcasm).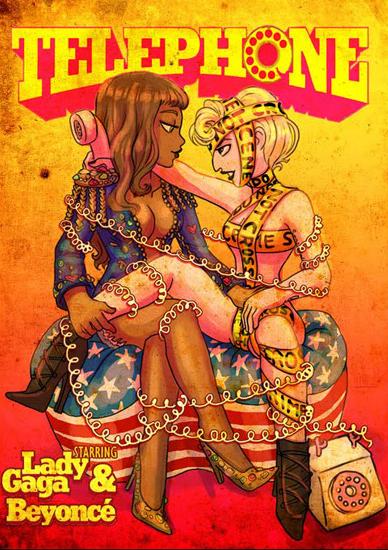 Beyonce And Lady Gaga's lesbian artwork for their song and video "Telephone"
It was previously reported, Beyonce has been involved in another bisexual affair. Beyonce's husband, rapper Jay-Z, also actively cheats on her with bisexual singer, Rihanna.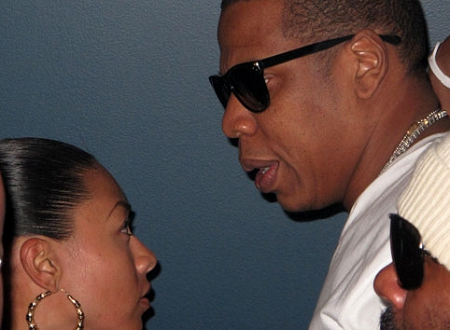 Jay-Z with one of his mistresses, fledging singer Bridget Kelly
RELATED ARTICLES
Lady Gaga And Beyonce Go Lesbian For Video
MTV Did Not Ban Lady Gaga And Beyonce's Sick Video
Lady Gaga Explains Message Behind 'Telephone' Video

Don't feel bad if you didn't understand the concept behind Lady Gaga's "Telephone" video. "There's certainly always a hidden message in my music videos," Gaga tells "E! News." "I'm always trying to convolute everyone's idea of what a pop music video should be."...

She also had something to say about her partner in crime Beyoncé, who she shares screen time with for the second time. "I was very excited to be working with Beyoncé again. It just sort of works out because we both like women."

http://www.rap-up.com