Lady Gaga Stole Dead Singer's Image And Persona
September 9. 2010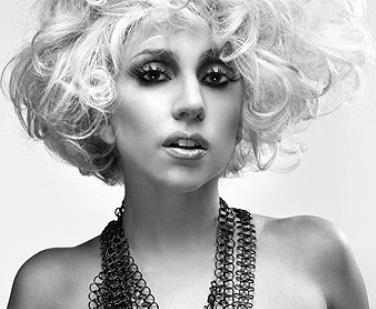 Lady GaGa
Singer Lady Gaga is once again being accused of stealing others music and image, to support her pop music career. Yana Morgana, the mother of tragic 19-year-old singer, Lina Morgana, who committed suicide in 2007, stated Lady Gaga, real name, Stefani Germanotta, ripped off her daughter's image and style.
Before you Lady Gaga enthusiasts rubbish her claims, you should be aware of who Morgana was in relation to the story. Lina Morgana, was the former writing partner of Rob Fusari, who is the producer that discovered and penned music for Lady Gaga. Morgana also met Lady Gaga in the studio, before the singer became famous.
Lina Morgana pre-Lady GaGa
Fusari, recently sued his ex-girlfriend, Lady Gaga, for reneging on their written deal, which entitled him to a percent of the profits from her career, which is only fair, considering he came up with her name, music (some of which is infringing) and told her to get a makeover...which she did...Morgana's image, mixed with that of Grace Jones and David Bowie.
Yana Morgana insists she is not going to sue Lady Gaga. However, she wants her late daughter to receive credit for the work she, which Lady GaGa is now profiting from and for the songs Lina did with Fusari to be released.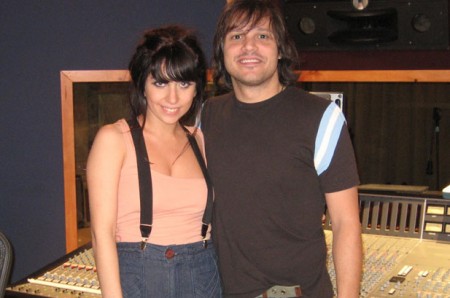 Lady Gaga (before the nose job, breast implants and hair bleach) with ex-boyfriend, producer Rob Fusari
It is quite creepy that cocaine addicted, Lady GaGa, stole a dead singer's image. It is also not the first time another artist has accused Lady GaGa of stealing from their work. Talk about a fraud.
RELATED ARTICLES
Lady Gaga Copying Other Artists Work
Lady GaGa's Image Is A Persona
Lady Gaga Sued By Ex-Boyfriend
Lady Gaga Brags About Cocaine Use
Lady Gaga Slammed For Promoting Cocaine And Promiscuous Sex
STORY SOURCE
Mom claims Lady Gaga copied sexy act of late Staten Island teen collaborator