Lebron James Slams Phil Jackson As Racist For Using The Word Posse But Is He?
November 17. 2016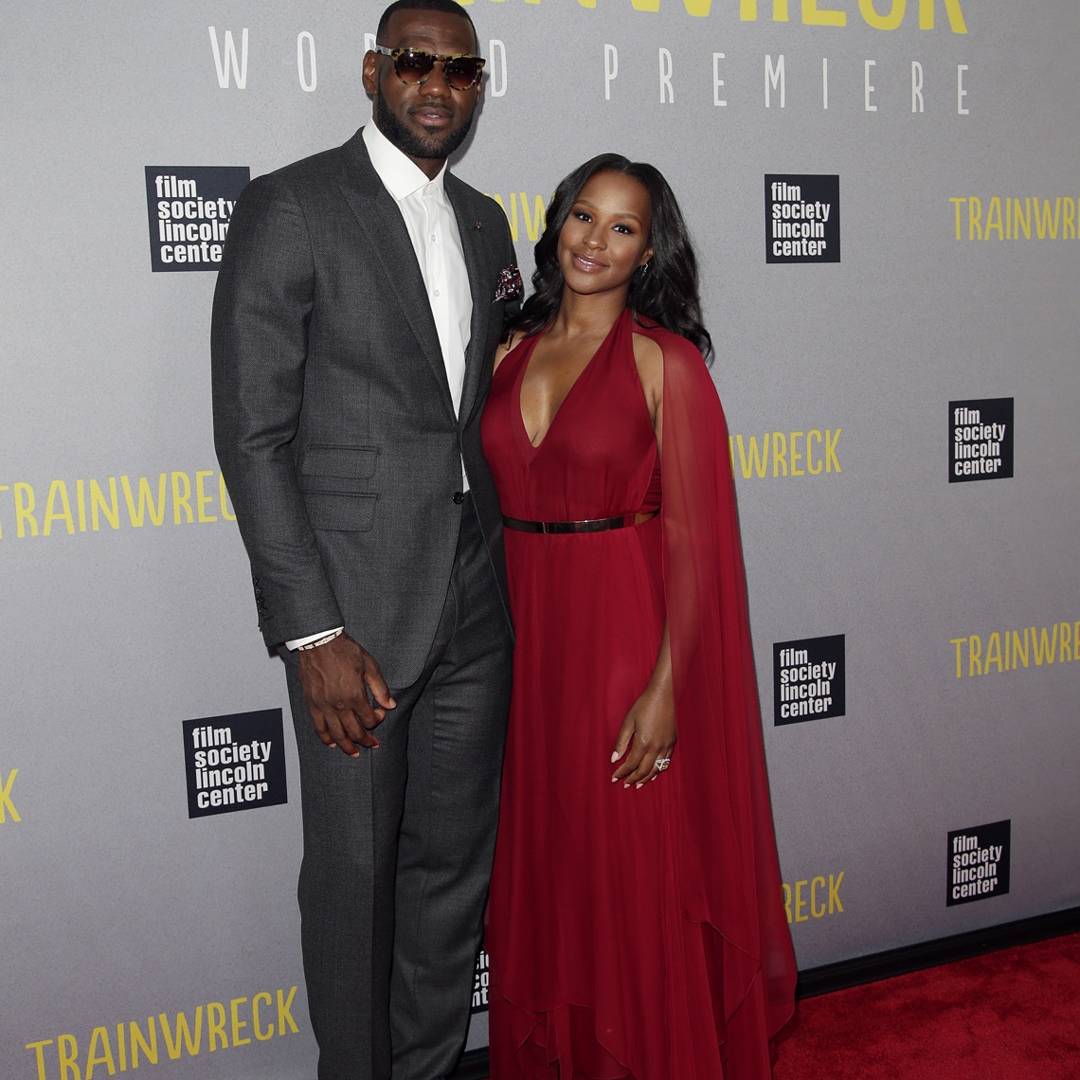 Lebron James and wife Savannah
NBA basketball star, Lebron James, 31, has slammed legendary coach, Phil Jackson, 71, branding him a racist for his use of the word "posse." Jackson, who has won 11 NBA championships, made comments in an ESPN interview about Lebron and his friends, who are also the basketball player's business partners, referring to them as his "posse." Jackson stated of Lebron, "You can't whole up the whole team because you and your mom and your posse want to spent an extra night in Cleveland."
I am not of belief that Jackson using the word "posse" in that context is racist. Jackson's comment was not racial. Lebron does have a set of friends that accompany him to events, parties, concerts and clubs. Yes, he sent them to business school, but they still act like friends hanging out together (and that's not a negative).
Young black males for years have called friends their posse, crew or squad. On the television show "Fresh Prince Of Bel Air" the lead character, a young black man, who is not a criminal, referred to his friends as his posse. There's even a 1980s song called "My Posse's On Broadway" by a rap group comprised of blacks and whites. Posse is not a negative term. Saying "posse" just means your crew of friends or employees, like an entourage.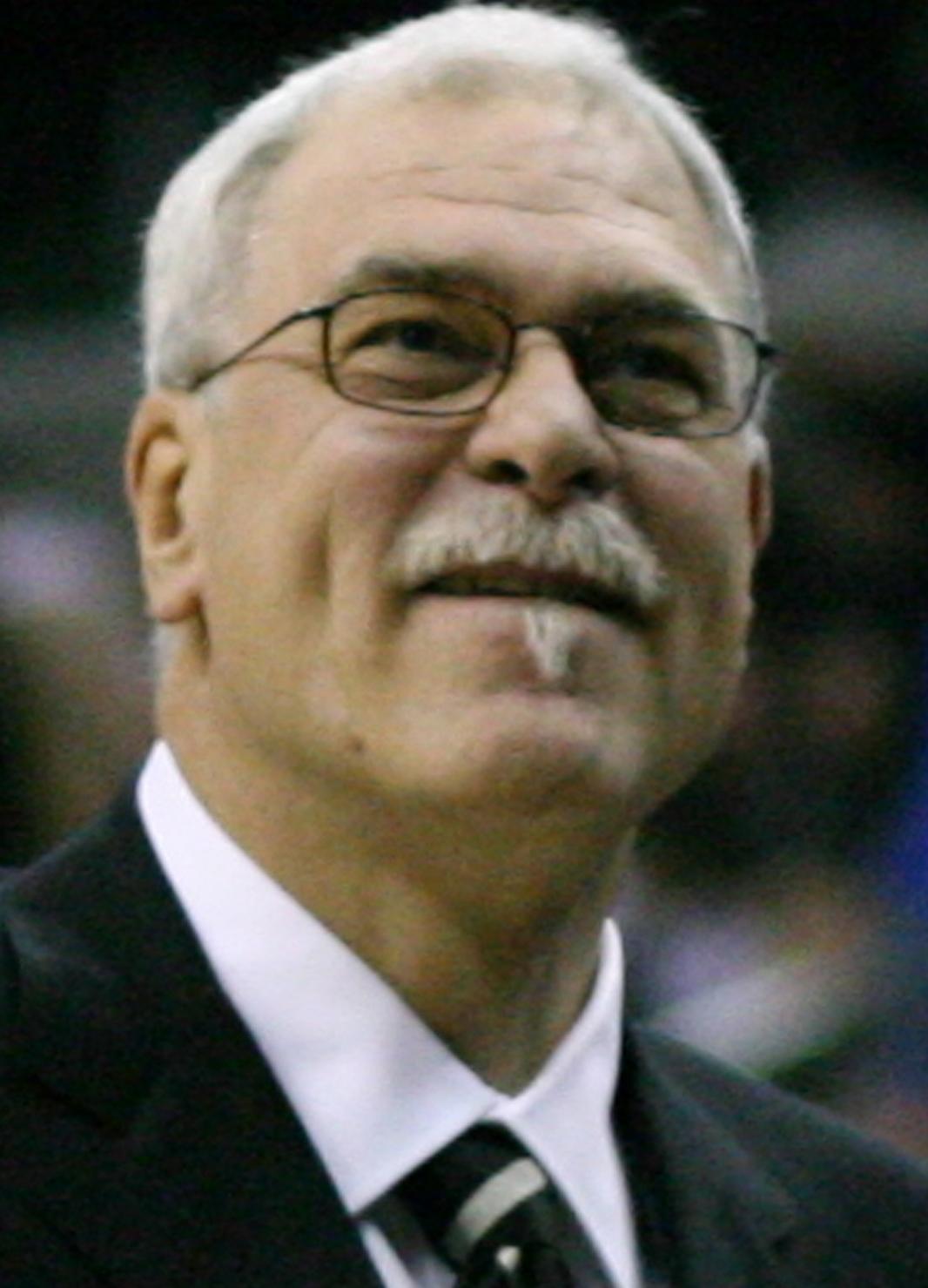 Phil Jackson
The word "gang" not "posse" has become a negative term to describe a collective of people. In the 1960s and 1970s "gang" used to be a positive way to refer to your friends. There is a video of Sam Cooke and Muhammad Ali singing "The Gang's All Here" and there was nothing negative about it, as it meant law abiding friends spending time together. However, the word "gang" has become a negative term, due to the violence that has erupted and emanated from Los Angeles due to "street gangs" such as the Bloods and Crips. However, the word "gang" has become a negative term.
Lebron is a great basketball player, but he is also known for demanding to have his own way over coaches and staff. He feels he is at a place in his career that he can do so. Due to the fact Lebron has won so many games and is a three time champion, people make allowances for him as a star athlete, letting him do things newer basketball players of all colors are not allowed to do in the sport. That's just how it goes.
I think Jackson was more referring to Lebron liking to have things his way. It wasn't a racial statement in my opinion. If you look through sports history, there have been outstanding players of many colors who demanded things be done their way and at times it caused some friction or bad feelings among staff. It's human nature to want things done your way. However, we have to temper it with the understanding that others are involved in team endeavors and it's best to spare people inconvenience when possible.
STORY SOURCE
LeBron James slams Phil Jackson for referring to business partners as 'posse'
Nov 16, 2016 - INDEPENDENCE, Ohio -- LeBron James says he has lost all respect for Phil Jackson after the New York Knicks president characterized James' business associates as a "posse" in a recent interview with ESPN. "Zero," James said Tuesday, when asked if he had any previous ties to Jackson. "No relationship at all. I had nothing but respect for him as a coach for what he was able to do. Obviously he was at the helm of [the team featuring] my favorite player of all time [Michael Jordan], and also being there growing up and watching him with the Lakers, but I got nothing for him."
Jackson, in an interview with ESPN's Jackie MacMullan published this week, made the statement while revisiting James' departure from the Miami Heat to the Cleveland Cavaliers in the summer of 2014 and what it meant for the tenure of Heat president Pat Riley.
"It had to hurt when they lost LeBron," Jackson said. "That was definitely a slap in the face. But there were a lot of little things that came out of that. When LeBron was playing with the Heat, they went to Cleveland, and he wanted to spend the night. They don't do overnights. Teams just don't. So now [coach Erik] Spoelstra has to text Riley and say, 'What do I do in this situation?' And Pat, who has iron-fist rules, answers, 'You are on the plane. You are with this team.' You can't hold up the whole team because you and your mom and your posse want to spend an extra night in Cleveland...
RELATED ARTICLE
Lebron James' Wife Wanted Him To Leave Miami Over Women But Problems Have Cropped Up Elsewhere