Lindsay Lawless
May 19. 2007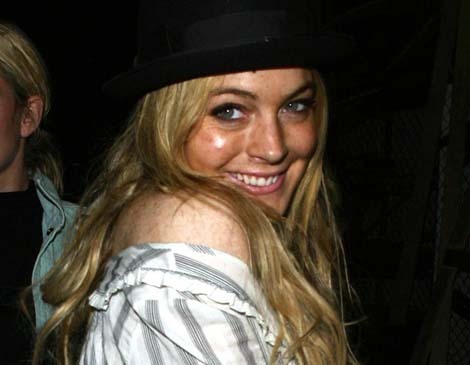 The District Attorney declined to prosecute a case of crazy Kabbalah cult member Lindsay Lohan stealing model Lauren Hasting's clothes from her home while she was away on vacation. Lindsay was trying to claim it was some mix up in that she was seen stuffing $10,000 worth of the model's clothes in her car. Yea right.
The true story of what happened: The sickos in the Kabbalah cult have a sick penchant for wearing other people's clothes (for further reference, see Kabbalah cult member Britney Bikini switching incidents).
um...? ok then...? yea, it looks natural (eek). right? (not).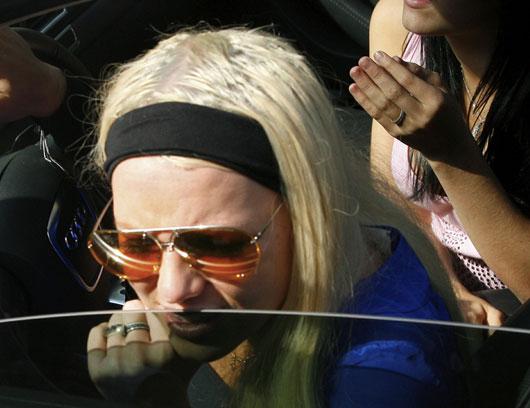 The sick conduct and bizarre reasoning behind it according to those familiar with disturbed cult members is they believe it "gives them some of the person's aura" to wear their clothes. That's why they bizarrely try to dress and act like unsuspecting people, some famous, some not, who they sickly target.
What Lindsay did was grand theft larceny - another thing the Kabbalah cult is noted for. Going into people's homes without permission and taking things. The head of the Kabbalah cult, Phillip Berg, was sued for breaking into a dead rabbi's home, stealing his manuscript and publishing it as his own. His family and other rabbis caught on and Berg was sued and lost in court. He had to pay a high six figure settlement for what he'd done.
Lauren Hastings stated that Lohan likes to do these things to see how far she can go without getting caught. Yea, also known as a criminal and a crazy person. Still, there are worse things Lindsay has done in the industry, that she deserves a jail sentence for. Isn't that right, Lindsay. You and your sick buddies like Steve-o.
Just because the DA didn't arrest you this time, doesn't mean God won't bring you to justice for the other unlawful stuff you've been doing in Hollywood that your big mouth friends can't seem to keep their big mouths shut about.
The cocaine story leak courtesy of one of your friends already got you in trouble to the whole world this month. You better hope your friends and co-workers don't start singing about the other sick stuff you've been unadvisedly doing in Hollywood, you degenerate. What goes around comes around. The D.A. may fail, but God never does. You and your friends Paris and Joe Francis can be cellmates.
In an unrelated story, Lindsay is being sued for deliberately hitting a photographer with her car. It didn't look good that you were photographed smirking after you did it. It looked psychopathic:
Photographer down for the count...and is later taken to the hospital: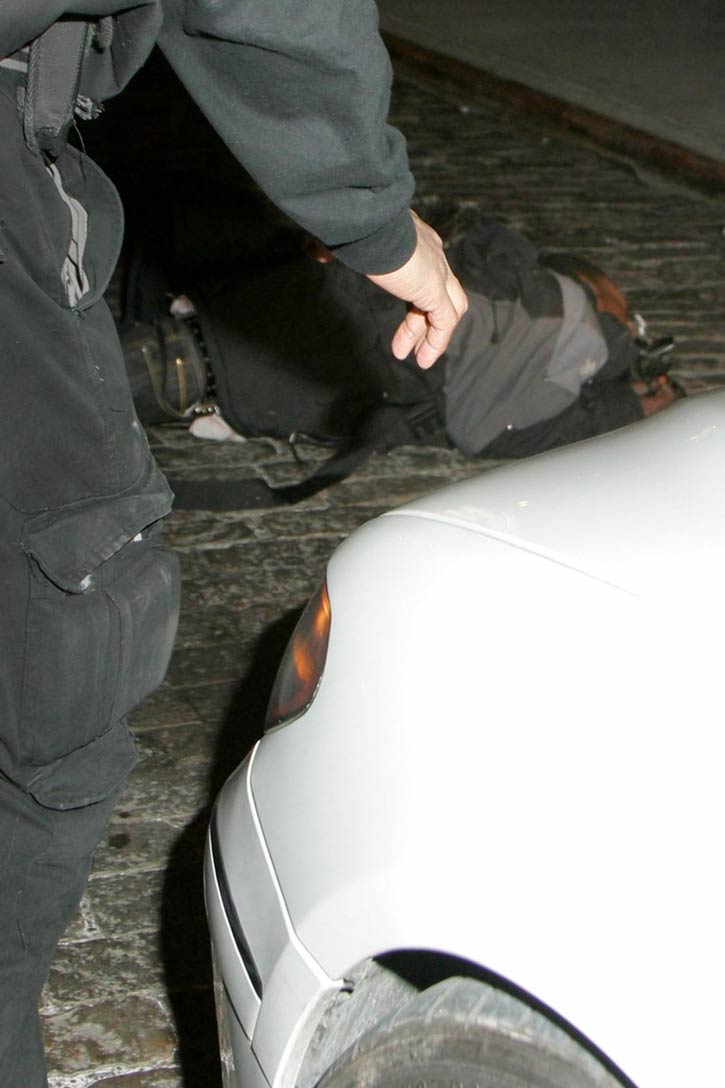 crazy is smiling after hitting the man with her car: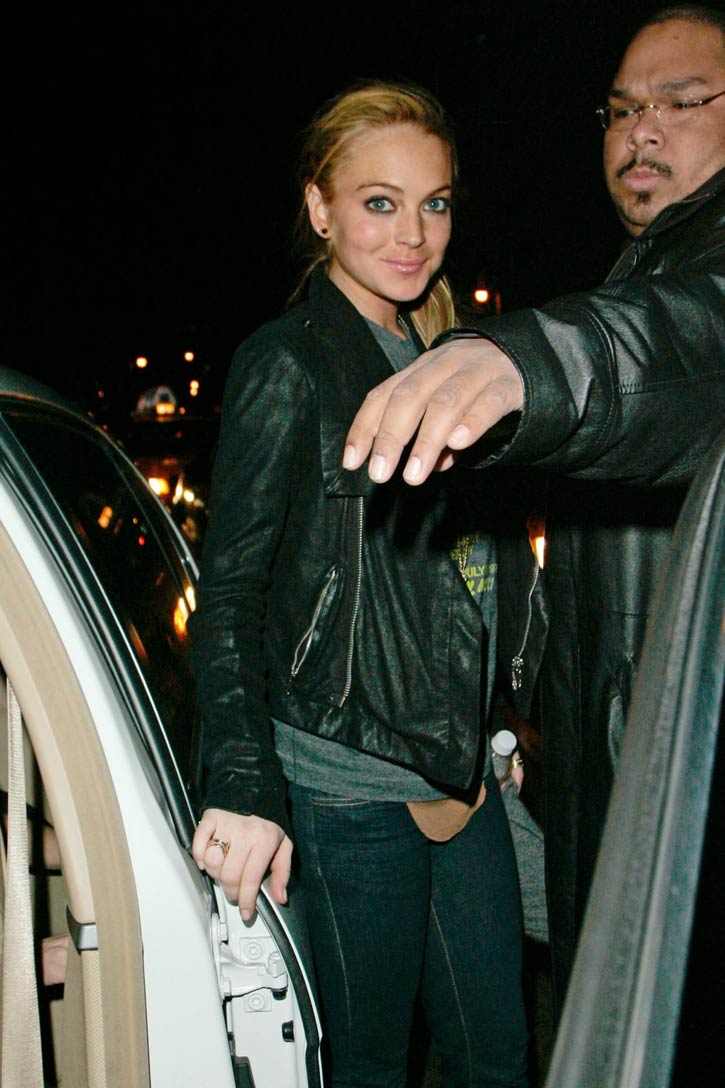 Photographer Takes Legal Action Against Lohan
May 12, 2007 - HOLLYWOOD - Actress Lindsay Lohan is being sued by a photographer for allegedly injuring him with her mother's car. The 20-year-old was "negligent, careless and reckless" while driving a BMW on March 13 in New York, according to legal papers filed in the city by snapper Giovanni Arnold on Thursday.
Arnold claims he "sustained severe and permanent personal injuries" in the incident and was financially disadvantaged as a result. The suit also names Lohan's mother, Dina, but doesn't specify the amount in damages being sought." – World Entertainment News Network