Lindsay Lying About Not Lying To Cops Fearing News Of New Criminal Charges Violating Her Probation
November 8. 2012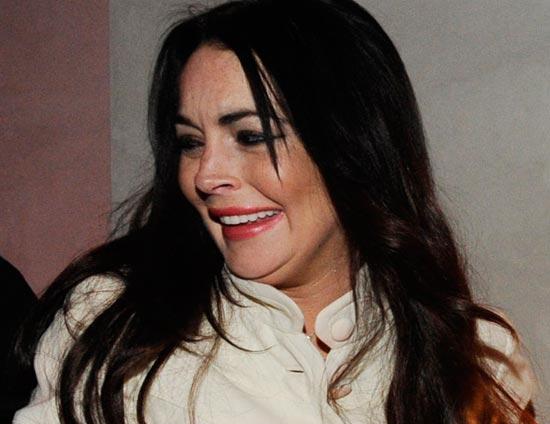 How many car crashes can Lindsay Lohan get into. I've crashed less playing video games.
Once again, I just don't understand Lindsay Lohan. The average person presented with the opportunities she has been given in life, to star in movies and make music, earning significant sums of money in the process, would stay out of trouble. But this is Lindsay Lohan we're talking about and there is no method in the madness.
Veteran actresses and singers have denounced her careless, project destroying behavior and with good reason. Today, Lohan is facing potential criminal charges of lying to the police regarding an accident she caused (yes, I know, which one, but I've lost count too). This illegal misdeed would in essence violate her never ending probation (I wish she had Paris Hilton's judge, who locked the heiress up for nearly a month for repeatedly violating her probation via DUIs).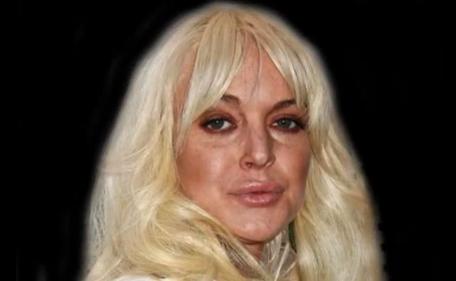 Lindsay Lohan giving "duck face"
Entertainment industry professionals know, since Lohan's career went bust due to her irresponsible behavior, she has been deliberately engaging in unlawful activity to grab headlines, as she and her family are immediately paid by paparazzi agencies and entertainment publications and sites for pictures and stories.
After Lohan gives her lawyer a cut of the money for getting her off with mere slaps on the wrist, she is left with roughly $100,000 each time (depending on how big the scandal becomes). However, this money goes straight back up Lindsay's nostrils, under a costly cocaine habit, thus creating a vicious cycle. Rehab would be a lot cheaper and more useful.
STORY SOURCE
Lindsay Lohan: 'I Would NEVER Lie To Cops, I Was Confused After Car Accident'
RELATED ARTICLES
Lindsay Lohan Being Branded A Liar Over Hotel Assault Claims Regarding Politically Connected Man She Targeted
Lindsay Lohan Arrested Again For Driving Offenses That Left A Bystander Injured
Lindsay Lohanís Constant Thefts And Reckless Car Accidents Is A Blight On The Legal Systemís Name And Image
Amanda Bynes Denial About The Drug And Alcohol Problems Destroying Her Life And Career