Madonna Rips Off Kylie Again
Madonna Rips Off Kylie CD Cover
March 14. 2008
Boycott Madonna's Copyright Infringing New CD "HARD CANDY" click here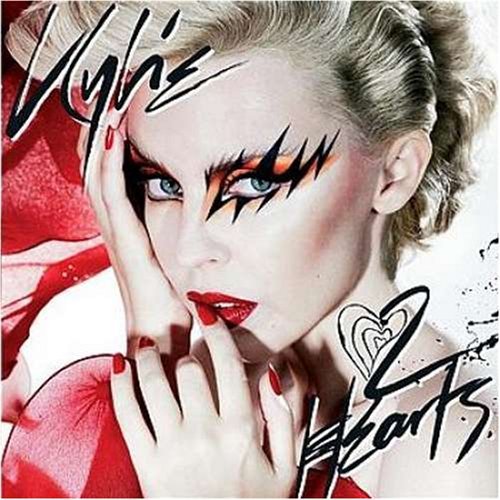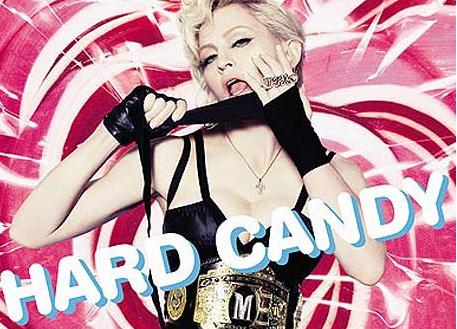 Kylie's "2 Hearts" (2007) - Madonna's "Hard Candy" (2008)
SIMILARITIES: same red & white swirl background, same fingers on face pose with head facing to the right and same short
wave
hairstyle
This is a follow up to the Madonna Jumping On Bandwagons Again article on February 19, 2008, regarding her ripping off singer Kylie Minogue's music video.
Well, she's at it again. Now, the pathetic old thief Madonna's ripping off Kylie's CDcover released last year, for her forthcoming copyright infringing "Hard Candy" CD on the sinking Warner Music Group label. Furthermore, what 50 year old sings about hard candy. There's something very weird about that.
Madonna also previously ripped off preexisting songs by Kylie for her Confessions On A Dance Floor CD.
Flashback Of Other Incidents Of Madonna Ripping Off Kylie:
2005
To the left are the original Kylie pics, to the right are the later Madonna rip offs (Madonna even stole 1-888-Confess from Kylie's previous 1-555-Confide). How pathetic:
2003
According to a UK newspaper, Madonna's "American Life" Che Guevara themed CD cover is a rip off of a previously released Kylie Minogue poster:
| | |
| --- | --- |
| | |
| Kylie Minogue Poster | Madonna CD cover |
For the many artists Madonna has ripped off click here