Mariah Carey Lied About Sex With Ex-Fiance James Packer Who Dumped Her
November 22. 2016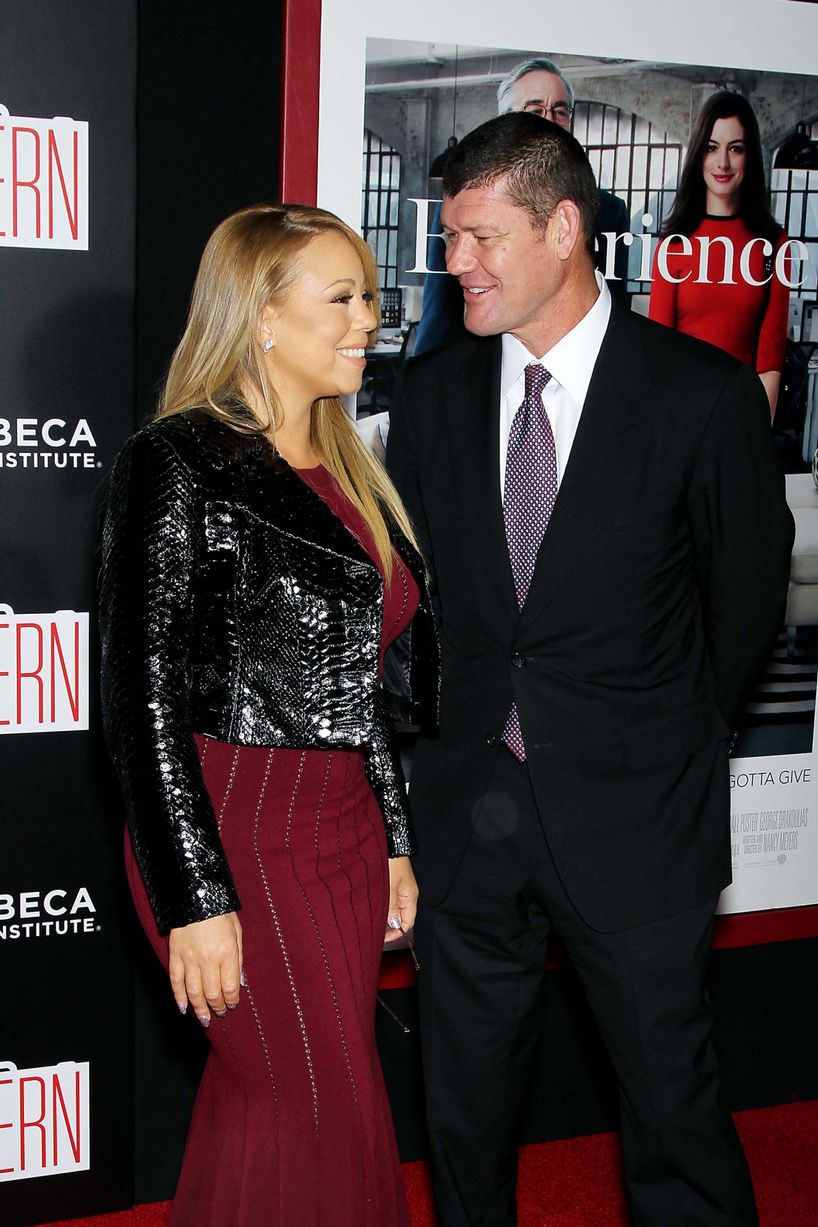 Mariah Carey and James Packer
The publicist of Mariah Carey has been trying to put a press spin on the singer being painfully dumped by billionaire fiancé, James Packer. Carey is embarrassed. Carey's publicist has been placing damaging stories about Packer in the press and online in trying to blame him for the split. However, Carey made greedy demands regarding Packer's money and unleashed the crazy on him, which caused him to run for the hills.
Carey also tried to make herself look like a saint, via a placed story claiming she made him wait for sex. However, the Judiciary Report, received a very credible tip that Carey received a tip of another kind, as she was "horny" and "asking him for sexual favors" as well. Carey is pretending she hasn't even seen his crown jewels, when she has from every angle...and in HD.
Carey likes to claim she has slept with so few men that she can count them all on one hand. Well, she must have extra fingers on each hand. When Carey first became famous, she was messing around with married CBS/Columbia Records chief, Tommy Mottola. There were also credible reports at the time that she was also living with a boyfriend when her debut album began going up the charts and a bit of money started coming in. Carey also had a fling with singer Luis Miguel (people overheard them in Miami having sex on a boat near the Macarthur Causeway). Carey also had sex with rapper Eminem (who told the world he and one of his friends had sex with her).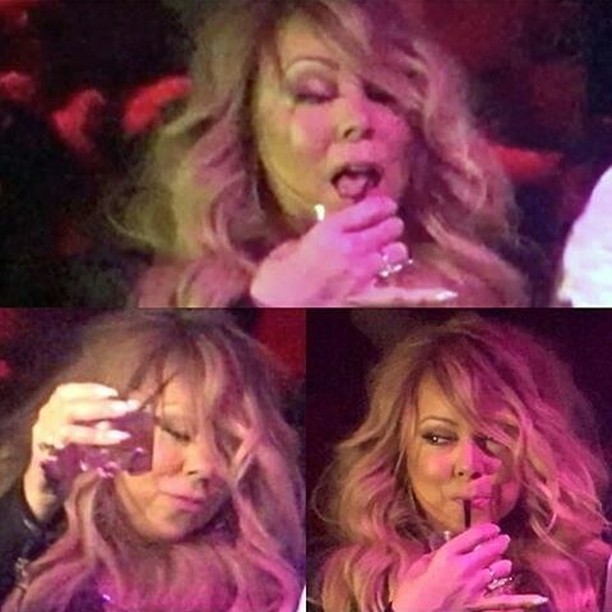 Mariah Carey
There were industry rumors about Carey and back-up singer Trey Lorenz (you know, the dude that upstaged her on the "I'll Be There" remake... yea, I said it LOL). Carey also had sex with baseball player Derek Jeter, which enraged cuckolded husband, Mottola, who had dumped his longsuffering wife to marry her. Carey bedded and married goofball Nick Cannon a few years ago, who began cheating on her. Cannon ran from Carey last year stating she is mentally ill. Then there was James Packer. And now her back up dancer in an attempt to save face after being dumped.
Packer also had reservations about marrying Carey, who is 47-years-old, as she does not always take care of herself, which is a no-no at any age. There are many women Carey's age who always look great. However, Carey's appearance regularly changes from presentable to very homely and drunk to boot. Carey did not look her best for much of their courtship and Packer had qualms about promising so much money and assets to a woman in a prenup, when her looks have been rapidly going downhill due to poor maintenance, drinking and drugs.
Carey has not taken care of herself like other stars such as Megan Fox, Halle Berry and Christie Brinkley. A person very familiar with the Carey/Packer situation saw her looking rough on stage and derisively stated, "She wants him to pay $50,000,000 for that." It was framed in the perspective of she is not at her best and the union is not intended to produce children, therefore why is he to commit so much money to Carey in a prenup. In short, know what you're selling.
RELATED ARTICLES
Mariah Carey Greedily Demanding Ex-Fiancé James Packer Pay Her $50,000,000 For Inconveniencing Her With Engagement He Called Off And To Keep Quiet About Something Awful He Did To Her Assistant
Mariah Carey Dumped By Fiancé James Packer And Is Trying To Keep $10,000,000 Engagement Ring