Mary J Blige Hit With Big Alimony Payments That Will Be Spent On Her Husband And His Side Chick Who Already Secretly Received $420,000 Of Her Money
June 13. 2017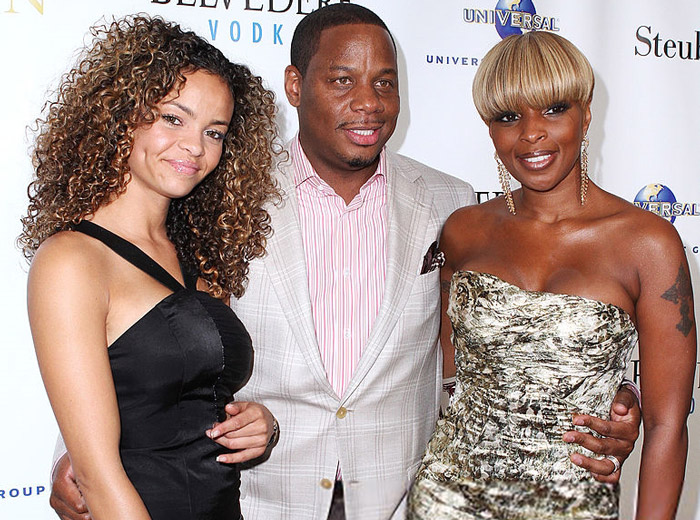 Starshell, Kendu Isaacs and Mary J. Blige
Talk about adding insult to injury. 46-year-old R&B singer Mary J. Blige, who made her debut in 1992, is going through a messy divorce. Blige's soon-to-be-ex-husband, Martin "Kendu" Isaacs, is trying to financially wipe her out. Isaacs acted as her manager for a few years. He is now acting like a gold digger. Isaacs was by no means responsible for Blige's success, as she was a star before they wed 13-years ago.
A judge has ordered Blige to pay Isaacs $30,000 per month, which is down from the audacious $129,319 in monthly support he demanded in court papers (plus $100,000 in legal fees). The payments are retroactive to September 2016. This is in spite of the fact the couple has a prenuptial agreement that bars monthly spousal support. What is the sense of having a prenuptial agreement if a judge can override the legally binding document.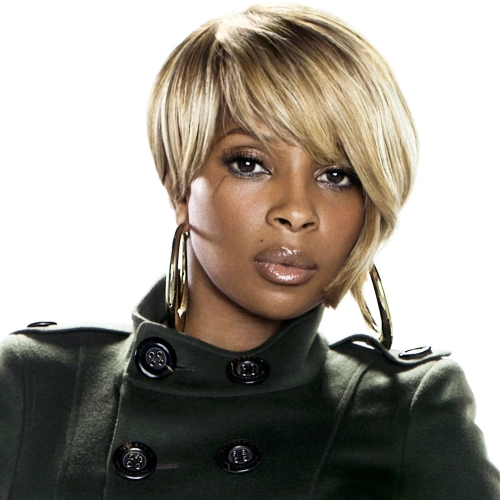 Mary J. Blige
Blige is angry because Isaacs has been cheating on her and spent $420,000 of her money on his girlfriend, 29-year-old aspiring singer/songwriter Starshell (real name LaNeah Menzies). I knew she was trouble. Years ago when I saw photos related to her signing to Blige's music company and how her husband was interacting with Starshell, I got the distinct impression something was going on. Isaacs, who is 48-years-old, is deluding himself to believe Starshell actually loves him, as he's old enough to be her daddy. She wants money and fame.
I do not agree with the legal decision rendered in this case. Isaacs should not get any money from Blige. He has been living off her for years, while being disloyal and spending her money on Starshell. His behavior is offensive and dishonest. There should be a clause in such marriages that stipulates if you cheat, you have to financially pay.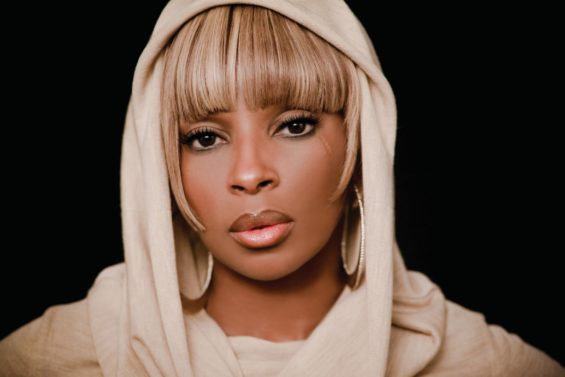 Mary J. Blige
Mary should have seen this coming. People in the industry kept spotting him out having meals and going to events with Starshell in Mary's absence. You don't need to do all that to promote a music career, especially one that did not go anywhere, despite receiving decent marketing and promo. However, clearly, the real exposure was going on in the bedroom between Starshell and Isaacs.
That's a foul thing to do to someone who helped you have a career (that goes for both Starshell and Isaacs). This mess is also a part of the reason Starshell flopped as a singer, because she had more than enough production help and promo to have a decent career. She also has the look that sells. One of her songs I saw a video for could have been a dance music hit, but fans did not take to her, because they, much like me, saw something suspect between her and Isaacs, even though Mary missed it or did not want to believe he would do that.
STORY SOURCE
Mary J. Blige's young protégé may be at center of divorce drama
April 25, 2017 | 9:13pm - Mary J. Blige's estranged ex Kendu Isaacs' girlfriend is a much younger woman whom Blige took under her wing. Sources told Page Six that Isaacs cheated on Blige with Starshell, 28, an up-and-coming artist Blige signed to her Matriarch Entertainment record label. "Everyone knew. Mary was the last to know, but it's like, how do you not know?" a source told us.
Another source added, "It was more like one of those things where you end up believing what you want to believe. But Mary had her suspicions." Blige, 46, often brought Starshell to red carpets, events and TV appearances to build the burgeoning artist's profile. "It's really f – – ked up and low to have it done to her that way. Had it not been for Mary signing her, investing time and money . . . Because no one cared about her music," the first source said...
Mary J. Blige Doesn't Want to Pay Her Ex (and Former Manager) Martin ''Kendu'' Isaacs Spousal Support
by Kendall Fisher | Tue, Dec 13, 2016 4:59 PM - Mary J. Blige is asking the court to deny her ex and former manager, Martin "Kendu" Isaacs, spousal support. E! News obtained the divorce documents in which the singer declares the couple's prenuptial agreement waivers any spousal support, noting, "My success as an entertainer has nothing to do with [Isaacs]. I was successful when I met him and have continued to enjoy success, although there have certainly been ups and downs."
In the documents, Blige also claims Isaacs had been misappropriating money for two years, spending $420,000 in travel charges for hotels and airfare that were not related to her business and did not include her. "I just recently learned this information," she wrote...
Singer Mary J. Blige must pay ex-husband $30K per month
Jun 9, 2017 - 6:16 AM - Blige filed for divorce in 2016 after 13 years of marriage to Martin "Kendu" Isaacs, who also is her former manager. According to documents, Blige argued that the couple's prenuptial agreement waived any spousal support. However, a judge ruled that Blige must pay the monthly support retroactively to September.
That, along with her attorney fees, will cost the singer more than $235,000, TMZ reported. Isaacs originally sought $129,319 per month, TMZ reported. People reported that Blige claimed in court documents that Isaacs spent more than $420,000 during their marriage on "travel charges" that involved his girlfriend, not her...