Medical Authorities Are Concerned About Tinder Leading To The Spread Of Cancer
Oral Sex Causing Cancer
September 11. 2017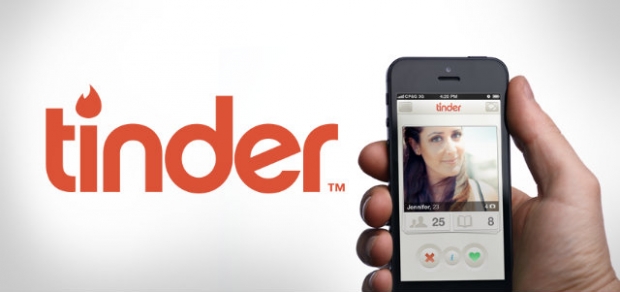 Tinder
A report by the British Dental Association states, dating websites such as Tinder are fuelling the spread of cancer, via the human papilloma virus (HPV). A number of people have contracted HPV through sexual contact. Dating website such as Tinder and Grindr, as well as social networking, have changed people's attitudes towards sex in modern times.
it is disheartening to read some of the comments on social networking regarding people bragging about casual sex, especially when the comments are from teens. Some teens and adults have reduced sex to a mere act with no meaning and are damaging themselves in the process. It is alarming how some people take sex as nothing. There are underage girls online writing about being sexually active. They are not even out of puberty yet, but are mimicking the example of adults around them, in wanting to appear cool.
There is now a super strain of HIV that is resisting antiretrovirals. There is a super strain of gonorrhea resisting antibiotics. This is not something to play with or take lightly. These are life changing diseases. Dating apps/websites are fuelling reckless sexual behavior without thought of the consequences to life and health and this needs to change.
STORY SOURCE
Dating apps giving rise to a cancer-causing STI, dentists say
Published Sep 3, 2017, 6:05 pm IST - Tinder and other dating apps, dentists say are increasing people's risk of being infected with a cancer-causing virus. Dentists are usually the one's to spot the symptoms first during check-ups. According to a report by the Daily Mail, the virus is spread through oral sex. An alarming number of the adult population will be infected with human papilloma virus (HPV), experts warn...
http://www.deccanchronicle.com
Dating apps like Tinder are fuelling a rise in a cancer-causing STI through oral sex, warn dentists
Published: 04:27 EDT, 1 September 2017 | Updated: 12:45 EDT, 1 September 2017 - Michael Douglas made the revelation that his cancer may have been caused by performing oral sex. Dating apps such as Tinder are increasing people's risk of catching a cancer-causing virus passed on through oral sex, dentists warn.
Experts say almost half of adults will be infected with the human papilloma virus (HPV) at some point in their life. And while most infections disappear on their own, without even displaying symptoms, some strains can lead to cancer, notably cervical, which in around 90 per cent of cases is caused by HPV. It is also linked to penile, anal, throat, head and neck cancer, as well as genital warts. Hollywood actor Michael Douglas, 72, blamed oral sex for giving him throat cancer in 2010...
RELATED ARTICLES
Social Networking Sites And Apps Such As Grindr And Tinder Are Increasing Spread Of HIV, Herpes And Gonorrhea