Megan Fox Frolics Away Her Transformers Troubles
June 1. 2010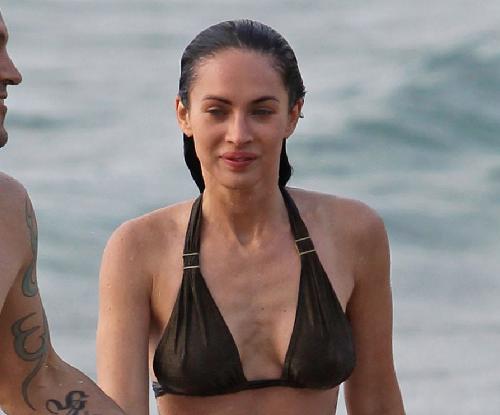 Megan Fox starving herself again
Former "Transformers" actress, Megan Fox, flew to Hawaii, with long time boyfriend, actor, Brian Austin Green and frolicked away her troubles on the beach, after being fired from the well-known film franchise, by director and admirer, Michael Bay, who would have married her.
Fox, who was spotted on the beach looking emaciated and without her usual tan, appeared somewhat melancholy, after being replaced by Victoria Secret model, Rosie Huntington-Whitely, as the star of "Transformers 3." Fox is not looking her best, due to the new collagen work done on her lips and the change in her nose job, brought on by rapid weight loss, emphasizing her frail appearance.
Megan on the left with a small amount of collagen, while on the right she received too much (courtesy of In Your Face)
After the humiliation of being fired from such a high profile role, she thought would always be hers, Hollywood is abuzz with talk her career is over. She has earned a reputation for being difficult on the set and hard to control during interviews, issuing outlandish and damaging quotes.
Bay's actions do seem vengeful in light of how Fox, a woman he has feelings for, who refused to leave her boyfriend, was terminated and the way it was sent to the press. However, she should not have called him Hitler, as he is Jewish and under the circumstances, it is insensitive.
Paramount, the makers of the "Transformers" films, leaked the story of her firing to Hollywood blogger, Nikki Finke, whose widely read website ensured it would spread around the blogosphere like wild fire.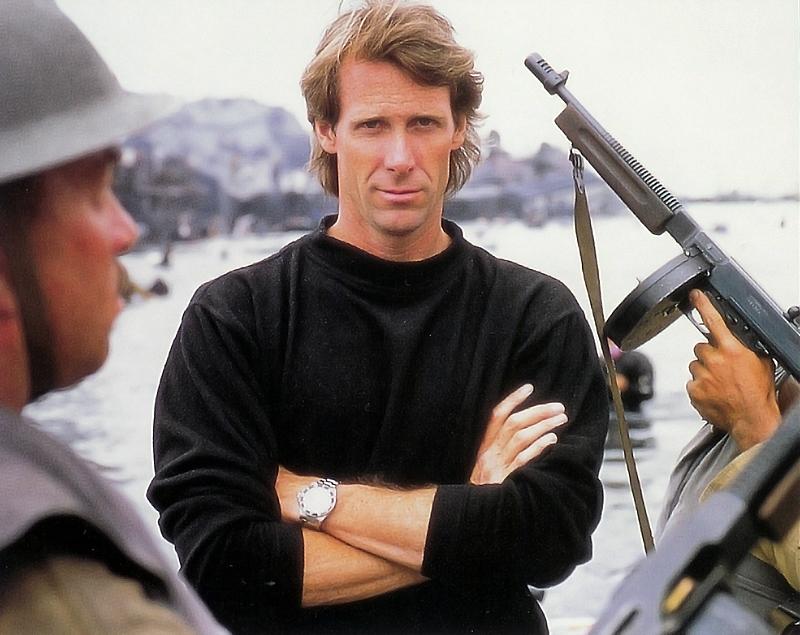 Michael Bay: if Megan shows up on the set, shoot and I don't mean with a camera!
Bay and Paramount wanted to hurt Megan, as they made her a star and put millions in her bank account, but felt she was an ingrate that did not appreciate the opportunity they gave her, opting to publicly slam them at every turn. This was their way of showing her who's boss and it was a terrible lesson for her to learn. Fox, who is morbidly depressed and suicidal, has a new film being released this summer entitled "Jonah Hex" but it will not do for her career, what "Transformers" did, making her a global star.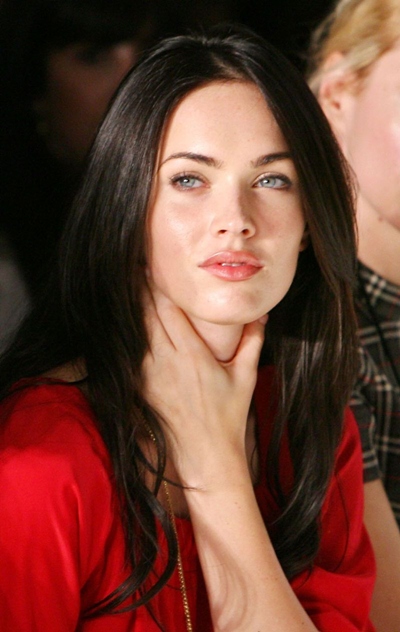 Megan Fox looked healthier several months ago
She needs to take this development in stride and seek assistance for her depression. She gained much from her relationship with Paramount and Bay and should focus on becoming a better human being. She became very egotistical and destructive during her rise to fame, setting a very bad example for millions. It's time for her to give back and take a look at who she is on the inside, rather than focusing on beauty that is only skin deep.