Megan Fox's Pregnancy Is Showing Even More As She Remains Mum On The Issue
June 22. 2012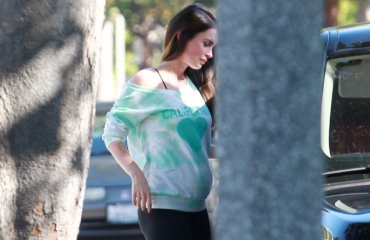 Megan Fox
A new photo surfaced of "Transformers" actress Megan Fox, whose prominent tummy is not the result of a good meal (like she really eats) but a pregnancy. Two years ago, Fox wed her longtime boyfriend, Brian Austin Green, an actor from the 1990s show "90210." Now she is with child.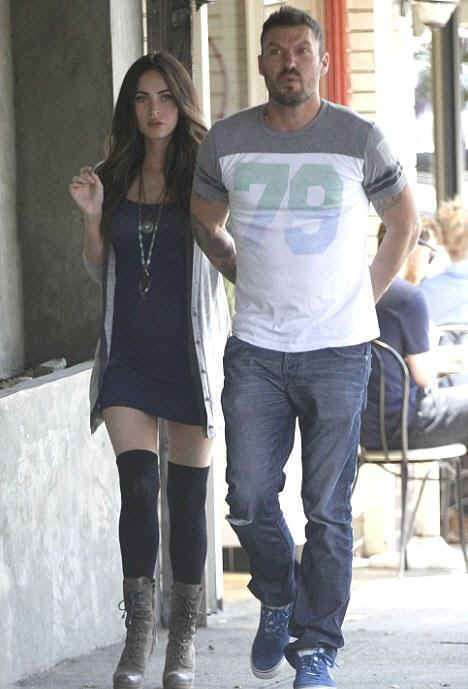 Megan Fox and Brian Austin Green (Photo Credit: Fame Flynet)
Fox was sensationally fired from the third installment of "Transformers" - therefore her already stalled movie career will be placed on hold for her pregnancy. It's telling that Fox and Green initially denied the pregnancy when asked about it during an interview, but two months on, the public can see otherwise.
RELATED ARTICLES
Should Brian Austin Green Demand DNA Test From Pregnant Megan Fox When Baby Is Born
Will Megan Fox's Pregnancy Hurt Her Status In Hollywood As A Sex Symbol
Megan Fox's Baby Bump Is Starting To Show In Photos
Megan Fox And Husband Refuse To Confirm If She Is Pregnant And With A Little Girl
Megan Fox's Husband Also Dodging Pregnancy Questions
Megan Fox Dodging Pregnancy Questions During An Interview She Shutdown