.
Miley Cyrus Caught Smoking Drug Filled Bong
December 10. 2010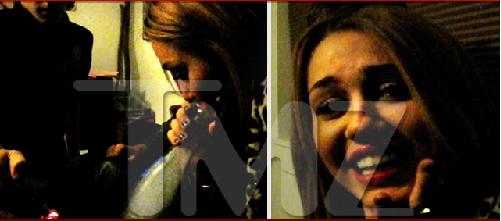 Miley Cyrus smoking bong
When Disney stars go bad, they really go bad. Former "Hannah Montana" star, Miley Cyrus, was videotaped smoking the drug "saliva" from a bong and the footage was subsequently leaked to the internet. The tape shows Cyrus high, swearing, disoriented and giggling. Not a good look. Her father has expressed his sadness on Twitter, stating the situation is out of his control. I know she is trying to shed her teeny bopper image, but this is not the way to do it.
STORY SOURCE