Mrs. Obama Upset About Adultery Claims
June 7. 2010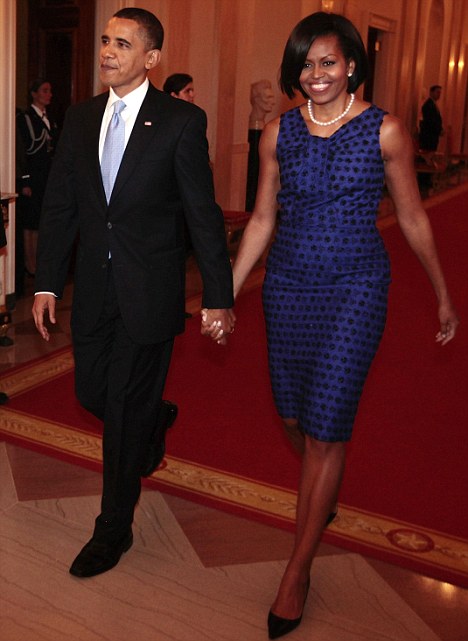 U.S. President Barack Obama and First Lady Michelle Obama
According to online reports, U.S. First Lady, Michelle Obama, is "humiliated" and "angered" by reports her husband, President Barack Obama, had an affair with 35-year-old employee, Vera Baker in 2004. The two were videotaped going into a hotel.
Since the time the story broke, Baker has fallen off the radar, as the National Enquirer is digging for dirt to create a John Edwards styled scandal for their paper. Months before the scandal broke, the Judiciary Report joked, if the the President cheated on Mrs. Obama, he wouldn't have to worry about getting assassinated, because she'd kill him. The following is what the walkie talkie exchange would sound like:
Secret Service Agent 1: Code red! code red!
Secret Service Agent 2: Has someone breached security by hopping the fence?
Secret Service Agent 1: No, F.L.O.T.U.S. has P.O.T.U.S. in a headlock and he is not breathing, I repeat, not breathing!