Music Promoter That Killed Jamaican Musician Captain Barkey And His Girlfriend In New York Kills Himself In Miami
This Is Just Sadness All Around
October 18. 2012
Jamaican dancehall musician and former JDF soldier, Captain Barkey, real name Wayne Hamilton, 50, was brutally gunned down in New York this past Saturday, along with his girlfriend, Tracy Bennett, 38, by her estranged husband, Joseph Kernizan, 42.
Bennett, a mother of three and Kernizan were a separated couple, who resided in Long Island, New York. Barkey was married and lived in Milwaukee, Wisconsin. Kernizan had 16 prior arrests for offenses such as, "Robbery, assault, forgery, criminal possession of a weapon, and fraud."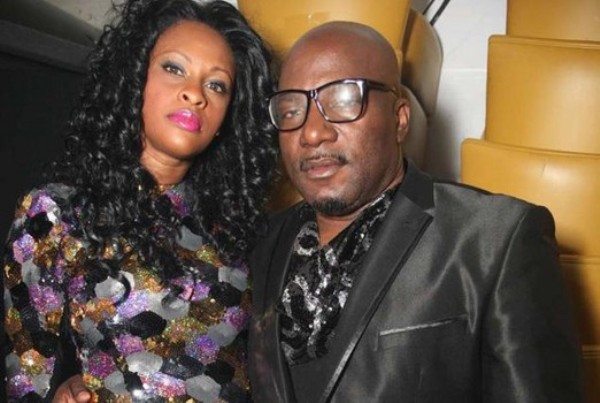 Tracy Bennett and Captain Barkey
Barkey and Bennett, a nurse, had been seeing each other for two years in what was an adulterous affair, as the two were married to other people. Barkey even wrote a song about it, which upset Kernizan, who had begun to stalk the couple, using a tracking device he used to monitor Bennett. Kernizan's behavior became so criminal, he ran Barkey off the road in New York, trailing him, after repeatedly popping up at several locations the musician would visit.
A jealous Kernizan also issued death threats against Barkey. These were all serious warning signs that Kernizan should have been placed behind bars, as his conduct constituted a string of felonies (aggravated stalking, criminal harassment and attempted murder, which could have resulted in vehicular homicide). He was criminally insane.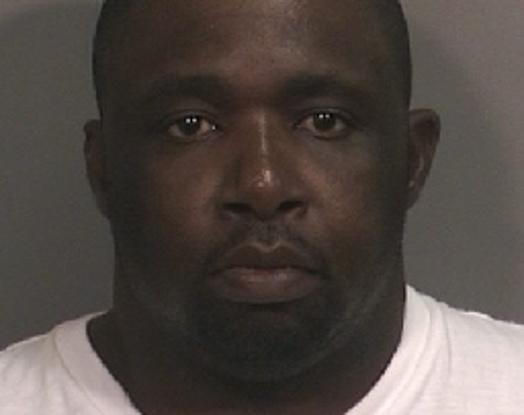 Joseph Kernizan
As a result of Kernizan's illegal conduct, Bennett took out a restraining order against him. However, in many cases, restraining orders fail victims, as stalkers are criminally minded, mentally ill, irrational and have no respect for the law. Police often do little about stalking cases, which needs to change, via new legislation in America, issuing greater legal penalties to offenders.
Kernizan followed Barkey and Bennett to a motel in New York and waited for them to leave at 3:10 AM, then opened fire in the parking lot, killing both and terrifying hotel guests who heard and saw the shooting unfold. After a warrant was issued for Kernizan's arrest, due to hotel surveillance footage showing him committing the crime, he fled to Miami, Florida, where police tracked him down at a friend's home.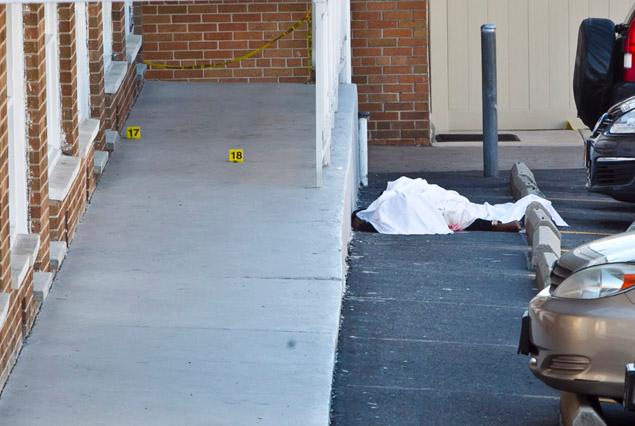 The body of Tracy Bennett outside a New York motel
When police surrounded the building, the friend gave himself up, but Kernizan tried to flee through the backdoor, only to be confronted by waiting police, who had the building surrounded. Kernizan went back inside the house and killed himself via a self-inflicted gunshot wound to the head.
As the Judiciary Report has repeatedly stated, adultery is dangerous, as it breeds heartbreak, trouble and loss. However, no one should take matters into their own hands and take anyone else's life or their own. People should endeavor to make their marriages work, because that's God's will. However, it is not God's will for anyone to stalk, harass, assault or kill anyone.
STORY SOURCE
Suspect in Double Murder, Cornered by Police, Kills Self in Florida
October 17, 2012, 1:43 pm - Updated, 3:05 p.m. | The suspect in a double murder at a Bronx motel took his own life as the police cornered him in a Florida apartment building late Tuesday night, the authorities said. United States marshals and detectives from the New York Police Department tracked the suspect, Joseph Kernizan, 42, to an area north of Miami where he had fled after killing Tracy Bennett, who had been his longtime lover, and Wayne Hamilton, a reggae singer, in a hail of bullets at the Holiday Motel on Saturday, Deputy Barry Golden of the United States Marshals Service said.
http://cityroom.blogs.nytimes.com
Man being sought for murder of Captain Barkey has 16 prior arrests
Monday, October 15, 2012 - (Jamaica Observer) New York police yesterday named 42-year-old Joseph Kernizan as the suspect in the Saturday morning murder of Jamaican dancehall deejay Captain Barkey and his girlfriend Tracy Bennett. Last night, the New York police told the Jamaica Observer that Kernizan has a long rap sheet. "He has 16 prior arrests," Lieutenant John Grimpel told the Observer. The charges, Lt Grimpel said, include robbery, assault, forgery, criminal possession of a weapon, and fraud. Lt Grimpel also said that Kernizan, who is Haitian, lives in Long Island and has two children with Bennett. He also said that Bennett had a restraining order on Kernizan.
Man who 'killed' estranged wife and lover outside hotel 'stalked' them for months
Last Updated: 10:37 AM, October 15, 2012 - The coldblooded killer who cops suspect gunned down his estranged wife and her lover outside a Bronx motel had tormented and stalked them for months — but wanted to wait until he caught them together to murder them, a friend of the slain man said yesterday. Portly barber-turned-club-promoter Joseph Kernizan was still on the lam last night after allegedly shooting to death his wife, Tracy Bennett, and her boyfriend, reggae star Wayne "Captain Barkey" Hamilton, as the pair left the Holiday Motel after a tryst early Saturday...
Hamilton's grieving music partner, David "Wickerman'' Taylor, tearfully recalled to The Post how his buddy would still see Bennett despite Kernizan's threatening behavior. "It was August when he told me that this man in New York was following him," Taylor said in an emotional interview from Jamaica. "Barkey said the man trailed him, he was stalking him. And he tried to run him down, off the road. He tried to sideswipe him. "I said, 'You've got to be careful.' I warned him, 'You don't know what this guy will do.'
"Barkey didn't show me that he was afraid, but I'm sure he was worried. Every time he would go to New York, this man would find him,'' Taylor said. "Barkey said, 'How does this man always find me?' We figured he had a tracking device on her. And he waited until Barkey and Tracy were together, until he had the two of them together in one place," to attack, Taylor said. Taylor said that when he heard Hamilton and Bennett had been shot, he immediately thought of Kernizan. "That was Barkey's only enemy,'' Taylor said. "Barkey was a very nice guy, everyone loved him. He was not a troublemaker.''...