Nick Gordon Arrested For Kidnapping And Beating Up His Girlfriend Reminiscent Of What Transpired When Whitney Houston's Daughter Bobbi Kristina Brown Was Killed
June 12. 2017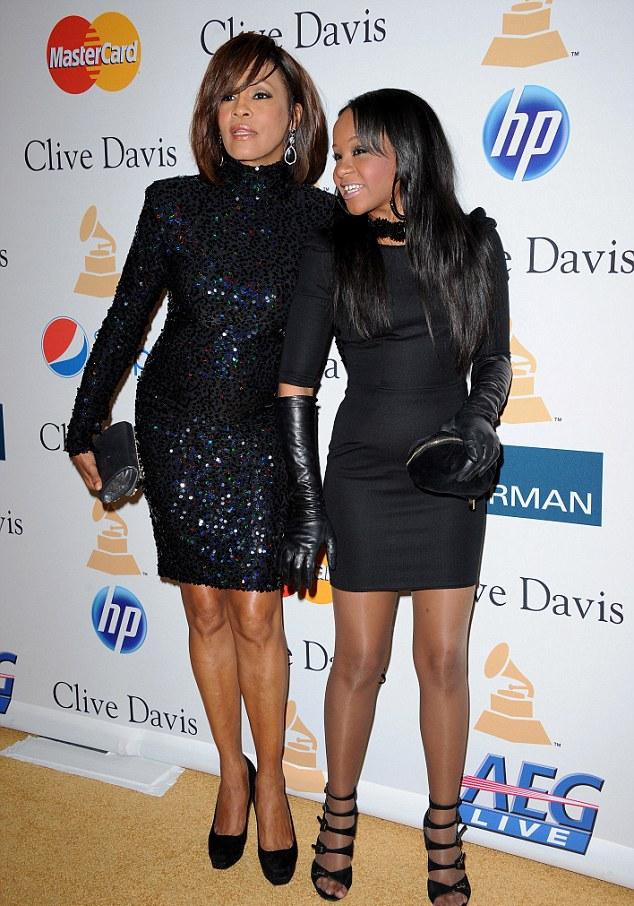 Whitney Houston and Bobbi Kristina Brown
Nick Gordon has been arrested for kidnapping and beating his girlfriend, Laura Leal, on Saturday, June 10, 2017. Gordon is charged with battery and kidnapping. Gordon flew into a rage after he and his live in girlfriend returned home from a sports bar in Sanford, Florida. Gordon accused her of trying to cheat on him with one of his friends at the bar, forcing her under threat of violence to admit she was flirting with another man.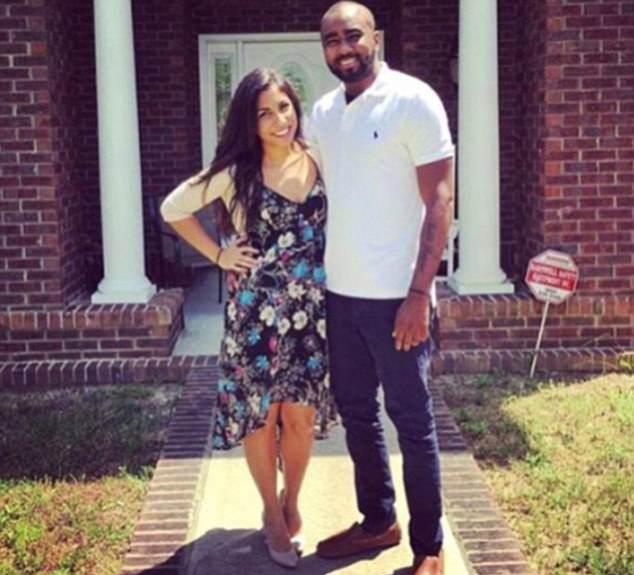 Laura Leal and Nick Gordon in Sanford, Florida
When Leal confessed out of fear and under duress, Gordon flew into a rage, beat her so severely she saw stars, in an attack that lasted for hours. Gordon refused to allow her to leave the apartment. The beating was so severe his girlfriend was hospitalized. Upon her release from the hospital, she filed a police complaint against Gordon, who was promptly arrested.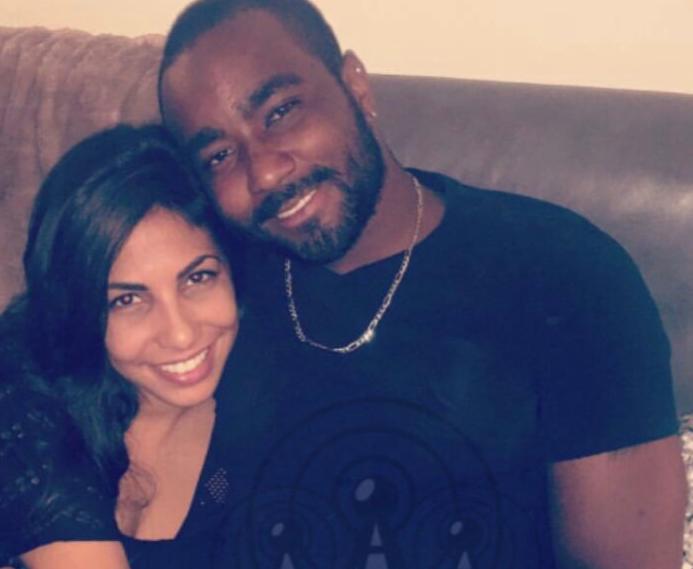 Laura Leal and Nick Gordon in Sanford, Florida
Leal stated of the terrible ordeal, "Who knows where he went or what he went to buy when he left the bar. But it was like a switch had been flicked. He wanted me to admit that I was involved with his friend but I wasn't going to admit to something that wasn't true. He literally sat on top of me on the bed punching my head with his big a** body on top of me. I was punched so hard that I was seeing colors and a bright flashing light. I thought I was going to go blind and wondered whether I was ever going to be able to see again. I thought to myself, am I dying? My head was swollen my neck hurt so bad. He grabbed me by my hair. He would wrestle me one minute then try to hug me. We were going through this for six hours. People will ask why I didn't just run out of the house but I could not leave. He was never going to let me just walk out of there and go into 7-eleven to get help. I would never have made it. He was capable of anything."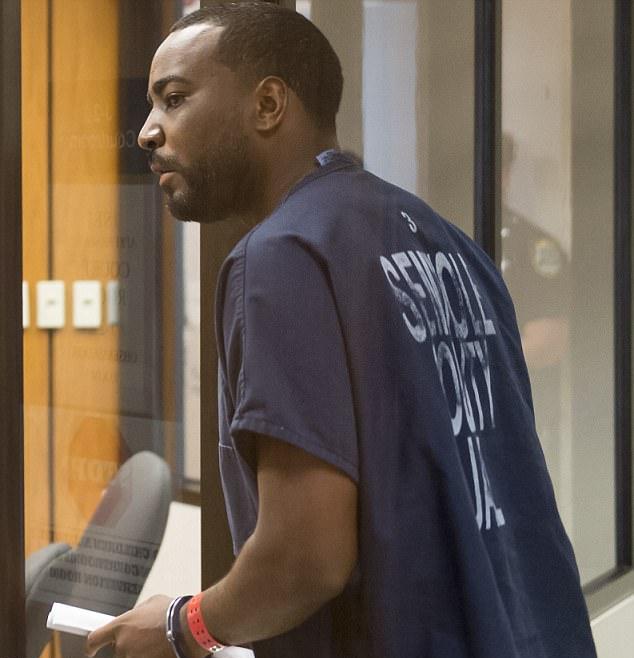 Nick Gordon appeared in court in handcuffs
Gordon was held liable in the death of Bobbi Kristina Brown, the 21-year-old daughter of the late singer Whitney Houston and R&B crooner, Bobby Brown. Gordon was ordered by the court to pay $36,000,000, which he does not have, as he was living off Bobbi Kristina's inheritance and prior to that, sponging off Houston. Bobbi Kristina was found brain dead in her bathtub, face down, with bruising on her body. Whitney Houston was found the exact same way 3-years prior. As previously stated on the site, it is odd for a human body to be found face down in a bath tub and with bruises. Top coroner Cyril Wecht stated the same days later, as he could not explain how Houston's body was face down in the water. Gordon was at both death scenes.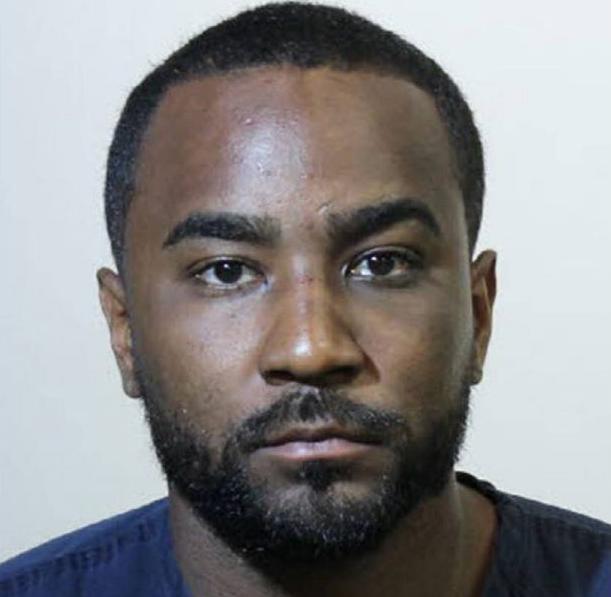 Nick Gordon mug shot
Something bad happened to Brown and Houston. Gordon is not innocent. He is a dangerous psychopath, who should be up on double murder charges. Investigators need to reopen the cases regarding the deaths of Brown and Houston, to take a closer look at the evidence, as there was foul play.
STORY SOURCE
EXCLUSIVE: I could have been like Bobbi Kristina - Girlfriend of Nick Gordon tells how he punched her so hard she could see stars as he beat her in drink- and drug-fueled paranoid rages
Published: 11:09 EDT, 12 June 2017 | Updated: 15:14 EDT, 12 June 2017 - The woman left battered and bruised this weekend at the hands of 'psychotic' Nick Gordon says it's a miracle she didn't end up dead - like his late fiancée Bobbi Kristina Brown. Gordon faces charges of domestic violence battery and false imprisonment for allegedly trapping new flame Laura Leal inside his mother's Sanford, Florida home and savagely beating her.
In an exclusive interview with DailyMail.com, Leal, 26, has revealed how Gordon pinned her to the bed during the hours-long attack and punched her head so hard she wondered if she was dead. Leal says she fought back, however, when her 'survival instinct' kicked in, smashing Gordon's nose with a heavy candle before bursting into his sleeping mother's bedroom to beg for protection.
Leal is convinced she would have suffered a similar fate if Michelle Gordon had not woken up to face down her raging son, who was still in jail early Monday morning after failing to post $15,500 bail...According to a police report it soon 'became physical and lasted through the night' as Gordon repeatedly accused Leal of cheating...
RELATED ARTICLES
Bobbi Kristina Brown On Life Support Due To Overdose Confirming Previous Site Statements From 2012
If Nick Gordon Marries Bobbi Kristina Brown And Something Happens To Her Will He Get Everything
Nick Gordon Found Liable In The Death Of Whitney Houston's Daughter Bobbi Kristina
Beverly Hills Coroner States Nick Gordon Is Lying About Giving Whitney Houston CPR
Whitney Houston Is The Latest Hollywood Star To Die Under Tragic Circumstances
Bobbi Kristina Brown's Boyfriend Nick Gordon To Appear On Dr. Phil Show