Now That Floyd Mayweather Is In Jail For Domestic Violence Has He Learned His Lesson
June 4. 2012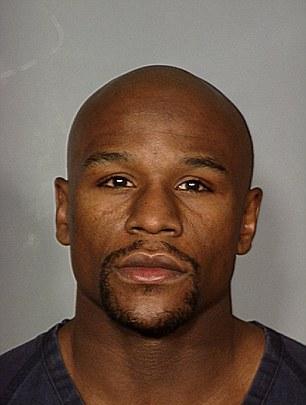 Floyd Mayweather's mug shot
Boxer, Floyd Mayweather, is currently serving 3-months in jail, for beating up the mother of his children, Josie Harris, in front of their young children. He surrendered on June 1, 2012, to serve his sentence at the Clark County Detention Center in Las Vegas, Nevada.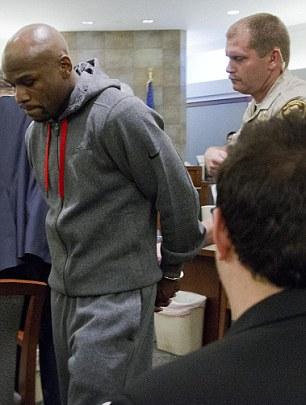 Floyd Mayweather turning himself in to serve his jail sentence
Mayweather got off easy considering the beating he unleashed on defenseless Harris. However, it should be noted, at least Mayweather was given jail time, as R&B singer, Chris Brown, received no time for beating up girlfriend Rihanna, after she hit him.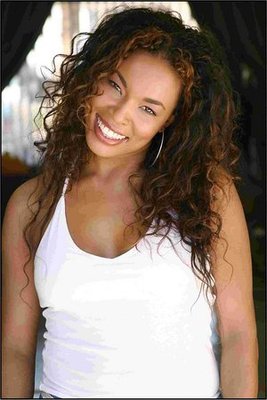 Josie Harris
The question is has Mayweather learned his lesson. Harris is still in his life, due to their children and he was so unrepentant and cocky in court and disrespectful to the judge. Mayweather's attitude was bad and he was nonchalant about the entire thing. Will there be a repeat of the violent 2010 incident that has landed him in jail or will he keep his hands to himself. It is my hope that it never happens again. Woman or man, no one deserves to be beaten up. Domestic violence is wrong.
RELATED ARTICLES
Justin Bieber Is Misled And Misguided About The Man He Calls His Mentor Floyd Mayweather
Floyd Mayweather Sentenced To 90 Days In Jail For Beating The Mother Of His Child
Floyd Mayweather Charged With 8 Counts
CJ Watson Denies Affair With Mother Of Floyd Mayweather's Children
Floyd Mayweather Beat The Mother Of His Children Over Having Sex With Another Athlete