Obama And The Secret Service
January 21. 2010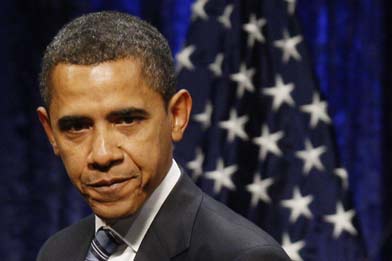 Obama: they better have my back!

In light of the recent security lapses regarding the Secret Service and their most important client, U.S. President Barack Obama, are they sure they have remedied the faults that led to unscreened individuals gaining access to the Commander-in-Chief, in three separate incidents.

Have revisions

been made to ensure the same mistakes will not happen again? It's not like Obama's packing heat like cousin, Dick Cheney, who was ready to "pepper" anyone at a moment's notice.

Another thing, why is it when they go out in public, the Secret Service stands so far away from President Obama. Shouldn't they be closer to him, even walking in front of him. One sees them in photos online and often Obama is wide open. That's not safe. You should adjust that.