Obama Trying To Control The Internet
September 28. 2010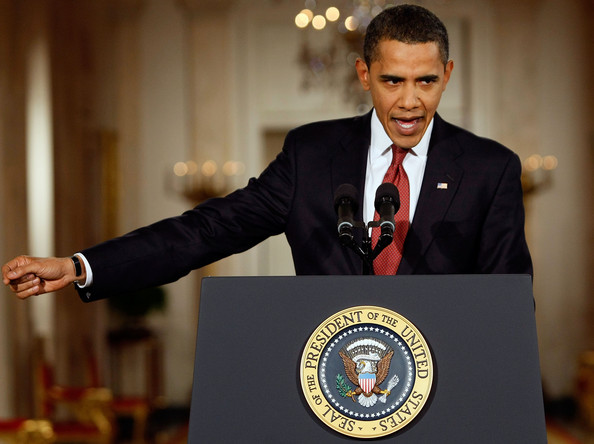 Obama: there will be no http without me!
Items regarding a massive plan by U.S. President Barack Obama, to control the internet, shut it down when he feels like and wiretap all emails, websites and social networking sites, has been leaked to the public and it is not pretty. The program contains no supervision from the US Congress, which certainly makes it unconstitutional, as it brazenly violates the Fourth Amendment. Where are the checks and balances?
The fact of the matter is, the FBI, CIA and NSA, have already been reading people's emails and scanning the back end of websites. This is done more for a political advantage, than national security. They are now attempting to make their criminal conduct legal, as they are not in compliance with the Constitution or the U.S. Code.
Little by little, the U.S. Congress is surrendering the American people's freedom to the White House, whose conduct is unchecked and un-American. This move will certainly lead to a number of websites choosing hosting outside of the United States, in nations less likely to cower to White House, FBI, CIA and NSA bullying. In short, the Judiciary Report shall be looking for web hosting in a jurisdiction that is less intrusive...like Mars (sarcasm).
Seriously, this is why sites such as WikiLeaks, are very careful where their website is hosted, as the White House will threaten and run roughshod over the average webhost, attempting to destroy their business, if they do not submit to their will.
STORY SOURCE
New Cybersecurity Bill Gives Obama 'Power To Shut Down Companies'