Police Called When Charlie Sheen Threatens To Kill Himself With A Gun
March 11. 2011
Raw Video: LAPD Searches Sheen's Home for Guns - The Associated Press
As stated in the March 8, 2011 the article "Charlie Sheen Becomes Crazier" the Judiciary Report warned, "His rants have grown more dark and violent. He is a danger to himself." Sheen is in the mentally ill Hollywood cult Kabbalah and they brought on this severe schizophrenia.
Two days later, on March 10, 2011, that's exactly what began to happen, as Sheen's lawyer sent police to his house last night, after receiving an alarming call from the actor, threatening to kill himself with a gun present in his home. The police rushed out to the scene and removed the gun and bullets from the house.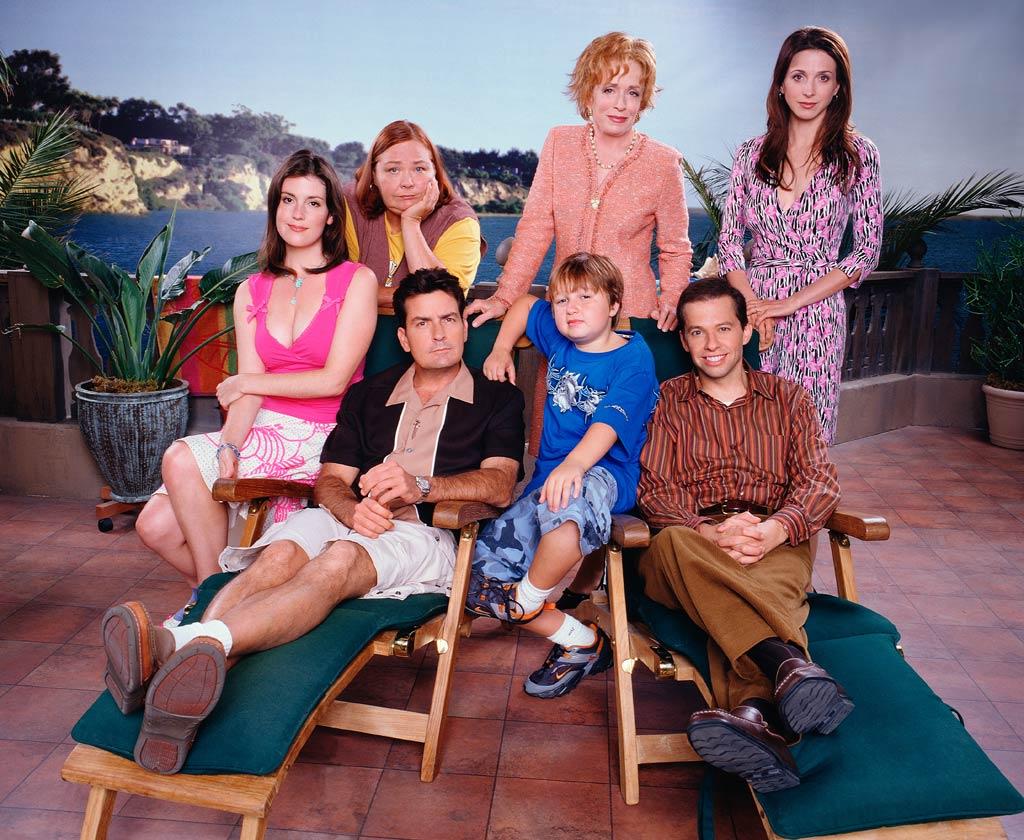 "Two And A Half Men" Cast
TMZ reported last night, "Law enforcement sources tell us ... cops raided Charlie Sheen's house after receiving a call earlier today that Charlie threatened to harm himself with a firearm."
The makers of a drink called "Xango" which Sheen has renamed "Tiger Blood" are distancing themselves from him, angry he is dragging their name through the mud, during his schizophrenic internet and television rants.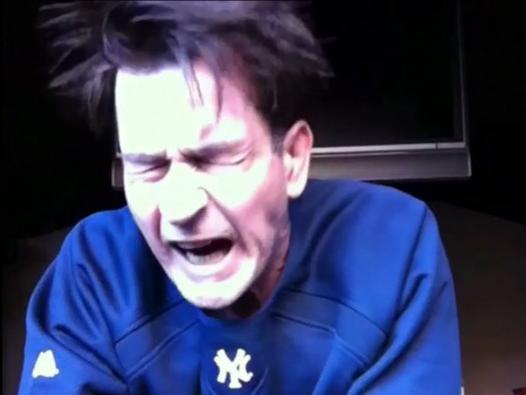 Charlie Sheen
Many people thought Sheen was literally drinking the blood of a tiger, via "Xango" but it is an actual fruit based juice product people are now shying away from, thanks to the negative publicity surrounding the actor.
He has filed a $100,000,000 lawsuit against Warner Bros and CBS, over his dismissal from the show "Two And A Half Men." Though the Judiciary Report dislikes Warner Bros, the two aforementioned companies had a right to fire him, as he breached contract with bad behavior. They also do not have to uphold his contract, due to said breach by Sheen.
STORY SOURCE
Cops Raid Charlie's House After Alarming Call
'Tiger blood' manufacturer wants no association with Charlie Sheen